Tired of the usual Chinese, Japanese or Western cuisine? Well, I was feeling that way one afternoon and decided to go for something off the beaten track – Egyptian cuisine! Is there anything more otherworldly than that? I enjoyed this unique meal at Altazzag Egyptian Restaurant, hidden in one of the tiny streets of Kampong Glam.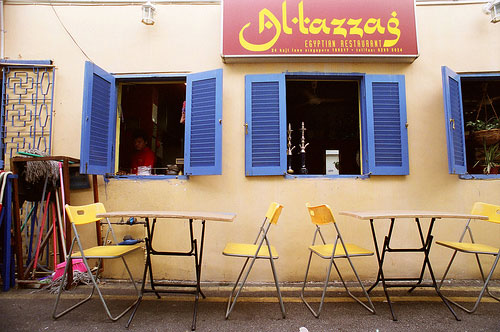 Photo by Icy
Altazzag is Arabic for fresh. And what a "fresh" experience this is! The restaurant occupies a little two-storey shophouse building along the very narrow street of Haji Lane. Notice the hookahs in the window? You can smoke shisha here too. This is one of those restaurants you would notice but hesitate going in for a meal due to the exotic cuisine.
In other words, it's perfect for the days when you're in the mood for something really different.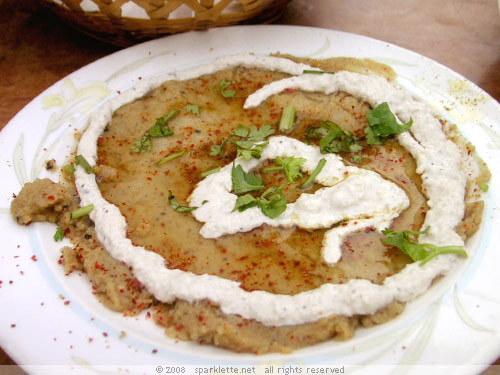 Humus
S$5
Rating:





Humus (chickpea dip) is an appetiser that can't be absent from any Middle Eastern menu. The one here has a smooth texture without any lumps. I like the fact that it doesn't taste too heavy and rich, with just a slight tinge of lemon and garlic. It makes a nice dip for the pita bread that is served alongside, although it's a tad oily.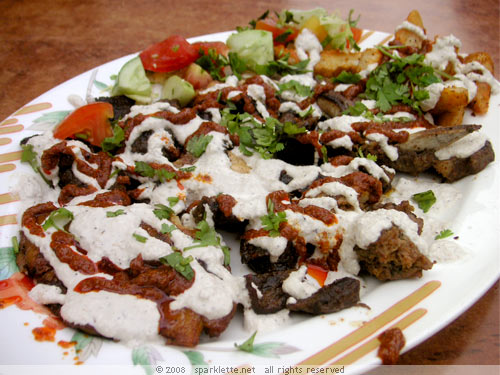 Altazzag Super Special
S$22
Rating:





A range of meat dishes such as kebabs is available. We opted for the super special instead. This mixed grill of chicken, fish, lamb and beef cuts is perfect for someone that just wants to try a little of everything.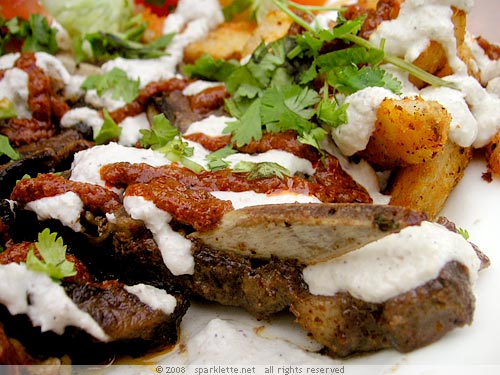 The platter is drizzled with a white cream sauce and red hot sauce. I'm not quite sure what the white sauce is, but I heard it's a special "secret" sauce that is made fresh daily. The hot sauce is unlike any I've tasted in other cuisines – very flavourful with a taste that just explodes in the mouth. It's a pity that some of the meat isn't that tender, or else it would have made the dish more enjoyable.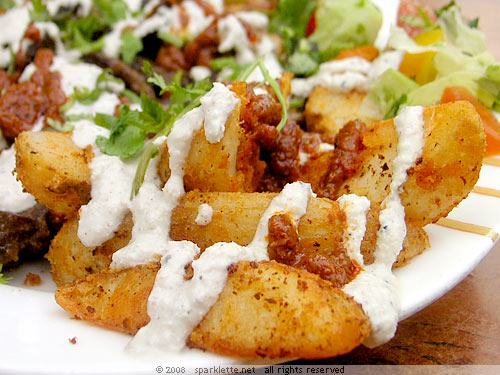 We do like the potato wedges that comes along, no doubt to cater to local palates. If you're ordering this platter, be sure to ask for more hot sauce!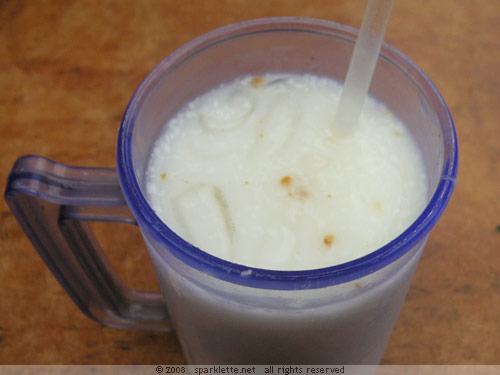 Sahleb
S$4
Rating:





On the drinks menu, you would find your usual tea, fruit juice, and even Milo and Nescafé! But we're not here to have the regular stuff, are we? What sounds the most intriguing are the three "Egyptian healthy drinks". We tried the Sahleb, which is a milky coconut drink. It tastes sweet and creamy and goes down smoothly. Slurp!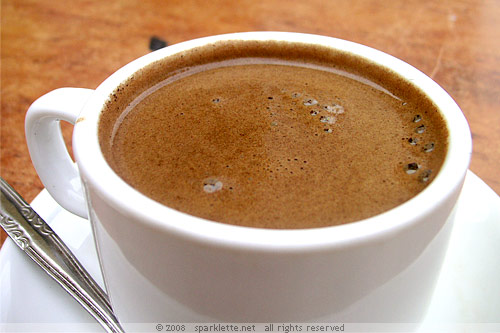 Turkish Coffee
S$4
Rating:





Turkish coffee is served here, which isn't all that surprising since it is the commonest kind of coffee in the Middle East. The first thing that comes to mind is its unusual dark brown colour with the foamy layer on top. There is a strong aroma and an extremely rich flavour, even richer than the traditional coffee offered at places like Old Town. It suffices to say that I like Turkish coffee.
With something that rich, it can only mean that a lot of coffee grounds has been used. True enough, there is a slight powdery texture to the coffee. It's a good idea to let the powder settle before drinking. cvv shop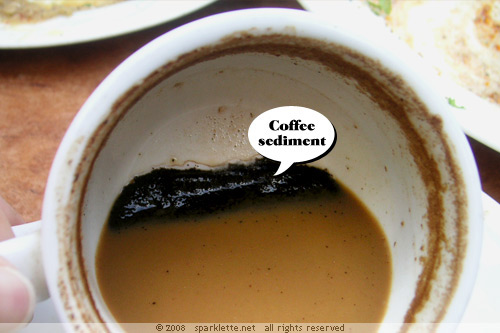 See? There's the sludgy coffee sediment at the bottom of the cup that can be used for a kind of fortune telling called tasseography. After drinking, the cup can be covered with the saucer and turned upside-down. The patterns that form from the coffee grounds are used to tell a person's fortune. (The other type of tasseography is tea-leaf reading.)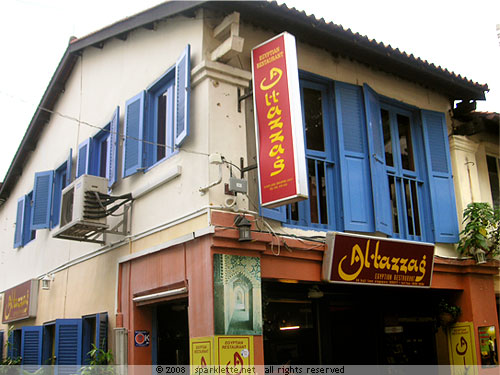 I really like the whole unique experience at Altazzag, although Middle Eastern cuisine isn't something I can get used to easily. My main purpose in coming here was to experience something different, and the restaurant certainly delivered in that aspect.
We did not venture to the second level, but I heard that diners can sit on the floor and eat from low tables, similar to the concepts at Lagnaa and Essential Brew. You need to call in advance to reserve seats there though.
Personally, I would prefer sitting at the outdoor tables and chairs, just by the road. It probably feels like street-side dining in Cairo.
One more thing: the restaurant does not charge for service or GST. Yay!
Altazzag Egyptian Restaurant
24 Haji Lane
Singapore 189217
Tel: +65 6295 5024
Service:





Bus services: 7, 32, 51, 61, 63, 80, 100, 107, 145, 175, 197, 961, 980, 107x, 961C
Nearest MRT: Bugis
Opening hours: 12pm – 2am daily