Yesterday, I received a box of these handmade Christmas brownies from Amore Bakery, an online bakery shop run by Sparklette reader, Gennie Lee. These are hands-down the cutest (and possibly the yummiest) chocolate brownies ever! You'll see why.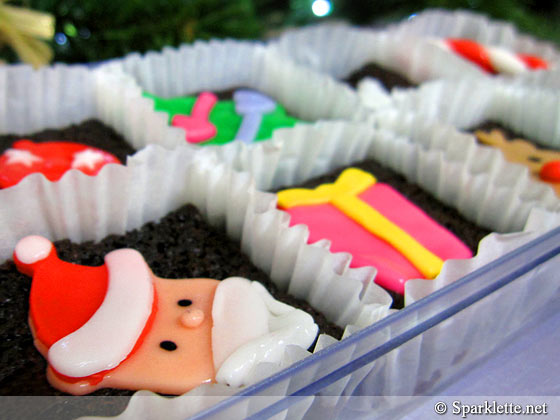 These brownies come decorated with the familiar seasonal icons like Santa, Rudolph, candy cane and Christmas tree. The bright cheery colours would totally bring a smile to any child's face!
Even more importantly: They not only look good, but taste heavenly too.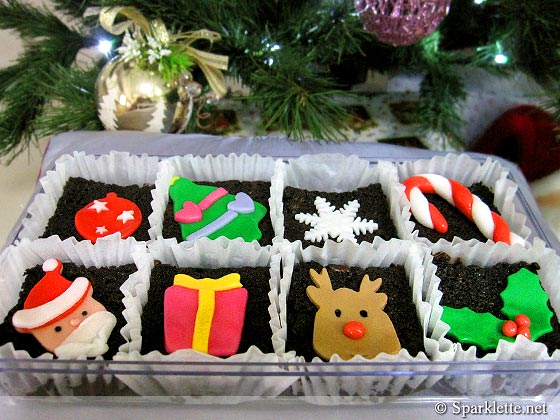 Christmas brownies
S$17.50 for a box of 8
Rating:





I am usually not that huge on brownies as they sometimes turn out dry and cakey. The ones from Amore Bakery, however, are fudge brownies whose texture is wonderfully soft and moist! They had me from the very first bite. In fact, the only thing that keeps me from eating them all at once is their sore throat-inducing quality – the chocolate is so darn rich! But you know what they say, a little sin always adds to the taste.
And these decadent goodies come with a surprise, too.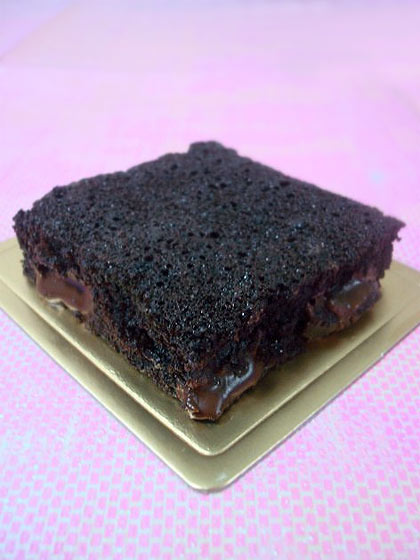 Each one contains a generous shot of silky smooth chocolate filling, so with every bite luscious chocolate paste oozes out, reminiscent of the chocolate lava cake. Oh boy.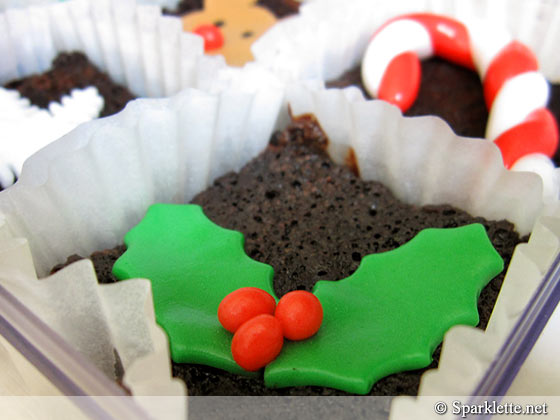 The box of 8 brownies are packed in a transparent plastic container, tied together with red and green ribbon. Just for this festive period (18 to 24 December, 2010), you can enjoy free delivery when you purchase these adorable Christmas brownies. (Usually, a $50 minimum order is required.)
The chocolate brownies are a feast for both the eye and the palate. Grab them quickly before Amore Bakery gets too busy to take your order!
Have Your Say!

Loading ...
Are you baking up a storm this Christmas, too? Share with us in the comments!