Most foodies would have heard of this little dining establishment at Middle Road called Basil Alcove. This is a place known for its no frills fine-dining in a coffee shop environment. Unlike most fine-dining restaurants that charge astronomical prices for food that come in small portions, basil alcove charges much more reasonable prices for the same kind of cuisine.
Look, how nice! Wouldn't this roasted rack of lamb fit right into any classy French restaurant?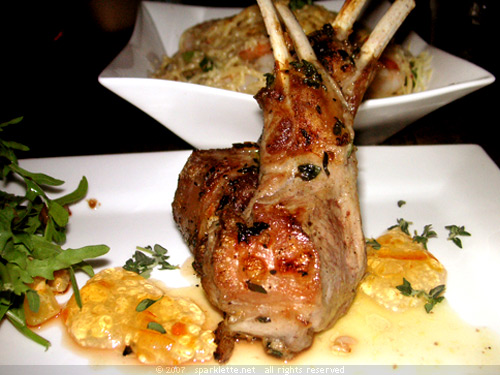 Roasted lamb rack (medium rare)
S$16.80
Rating:





Although the meat was found to be slightly on the tough and chewy side, my dinner partner said that on other days when he had the same dish, it was never the case; that day was just the rare exception. The seasoning had been done very nicely. I am no meat eater but taste-wise, I thought it was pretty good.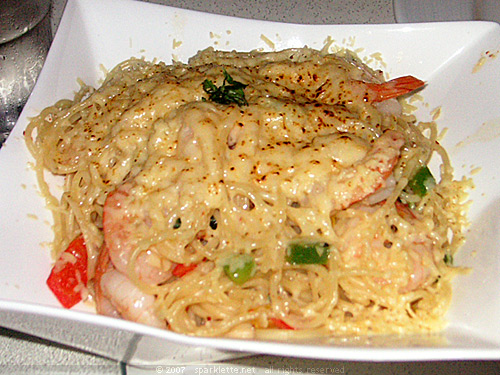 Shrimp with orange and basil sauce
S$8.80
Rating:





The shrimp pasta was such a huge serving that we had trouble finishing it! I'm not complaining though. The chef had been very generous and sprinkled the dish with many fresh shrimps and a lot of cheese (I think)! It was certainly very filling and satisfying.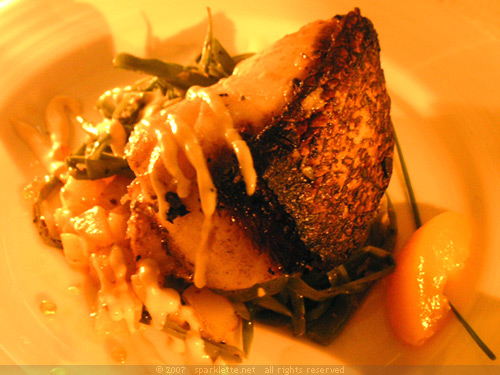 Pan baked cod with beetroot caviar and balsamic onions
S$16.80
Rating:





I retain my best compliments for the pan baked cod with beetroot caviar and balsamic onions. The photo simply doesn't do it justice (we didn't use the flash and had only candlelight). It was the softest, juiciest, tenderest and most succulent thing. I'm definitely going for the same dish again the next time I head back. Hopefully it would still be there since the menu changes every few months.
Basil Alcove
190 Middle Road
#01-07 Fortune Centre
Singapore 188979
Tel: +65 6333 1461
Service:





Bus services: 56, 131, 147, 166, 857, 980, NR6
Nearest MRT: Bugis
Opening hours:
Lunch: 12 – 3pm (Closed for lunch on Sundays)
Dinner: 6:30 – 10pm