I'm not exactly a fan of Chinese food. After compiling the list of best and worst restaurants in Singapore for 2006, I realised that not one Chinese restaurant won or was even nominated for any of the "best" awards, while they scooped up the winner and runner-up positions for the "worst" award! Some commentators cried foul and pointed out that there's a bias towards Western establishments.
So, I decided to give Chinese restaurants a go.
The local Chinese restaurant scene is largely duopolised by two heavyweights – Crystal Jade and Tung Lok. While I dine at the Crystal Jade restaurants often enough, I have not been to any of those in the Tung Lok Group. The latter is slightly more upmarket and famous for its fine dining restaurants.
The Tung Lok restaurant we picked was Teahouse that spans the entire third level of China Square Food Centre (not to be confused with China Square Central). As its name suggests, the menu here consists mainly of Chinese tea and dim sum. Kind of nice for a light family lunch together.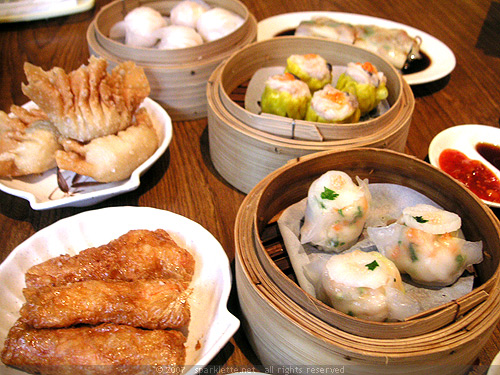 There is a very old-fashioned and quaint feel to this eatery. The décor is done in generic Chinese style, with bright red lanterns adorning the entrance, simple wooden furniture and ornamental ceiling fans hanging from the ceiling.
In an authentic dim sum eatery, I would expect to see wheeled carts being pushed around from table to table, serving dim sum from bamboo steamers. But strangely, we got none of that over here for a place that's oozing such tradition.
Steamed Mushroom and Pork Dumplings
S$5+++
Rating:





One dim sum classic is siew mai, which is possibly the commonest and most popular variety of dim sum. For the dim sum newbies, siew mai is a mixture of usually shrimp and meat that is then steamed to perfection. It tends to come with a bright orange dot on top. I thought the siew mai here was decent and certainly wasn't anything out of the ordinary.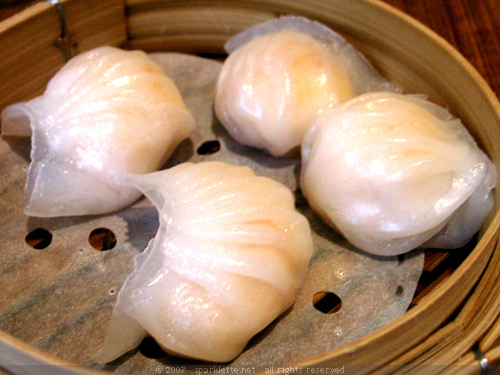 Steamed Juicy Prawn Dumplings
S$5+++
Rating:





Most of the dim sum we ordered had prawn filling, such as these steamed juicy prawn dumplings. Encased in a translucent rice-flour skin, the prawn dumplings tasted sort of bland, like the siew mai. All right, maybe I'm just not a fan of Chinese food. They all taste bland to me! Or maybe I just have higher expectations for an illustrious restaurant group like Tung Lok.
I do like these ones though.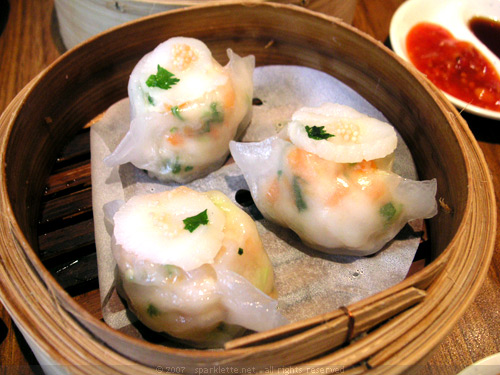 Steamed Dumplings with Scallop Filling
S$5+++
Rating:





These colourful dumplings had scallop and actually tasted rather delightful! Plus, I like the effort that had been put into making each one look pretty.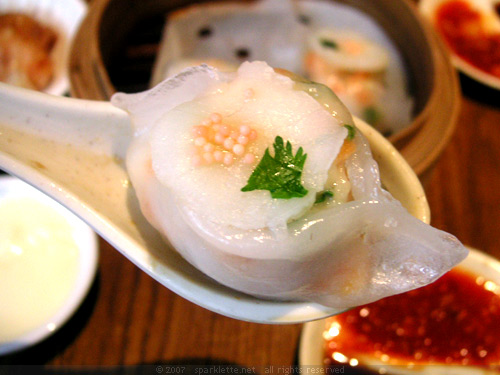 Here's a close-up on one. Does anyone know what's that orange stuff?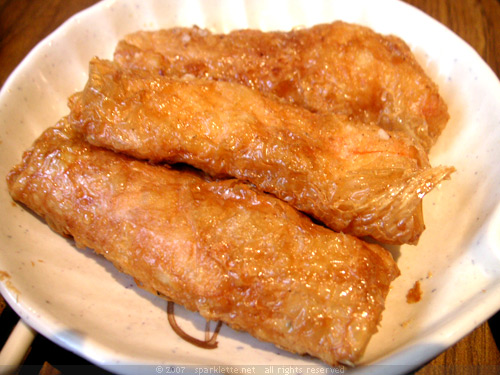 Deep-fried Bean Curd Skin Rolls with Prawn
S$5+++
Rating:





My mom loved these bean curd skin prawn rolls. The bean curd skin had a sweet taste to it that reminded me of the ones used in inari sushi. We ordered a few plates of these.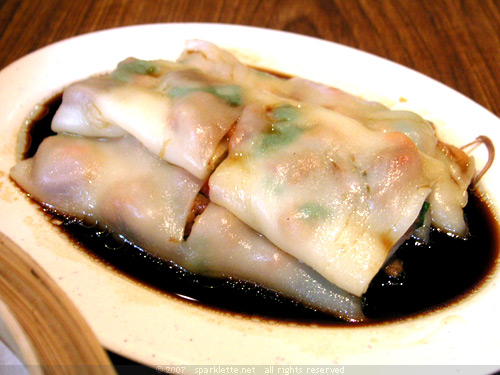 Steamed Flour Rolls with Barbecued Pork Filling
S$5+++
Rating:





The steamed flour rolls (a.k.a. chee cheong fun) had barbecued pork filling (a.k.a. char siew). Again, it tasted monotonous and would have made for a better dish had the skin been thinner. Garažo vartai, plastikinės durys, balkonų stiklinimas ir plastikiniai langai Vilniuje už itin konkurencingą kainą: neolangai.lt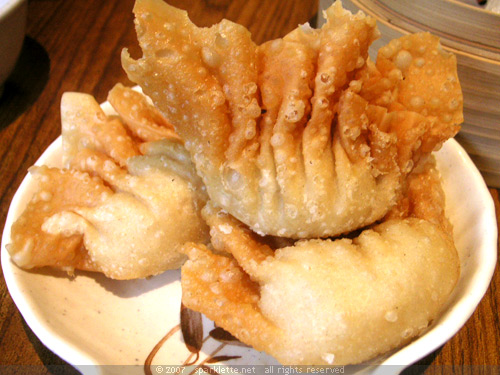 Deep-fried Prawn Dumplings Served with Mayonnaise
S$5+++
Rating:





The only highlight of this whole meal (for me) was the deep-fried prawn dumplings served with mayonnaise. Fried stuff always tastes good! This one had a very light and crispy skin wrapped around some very juicy and crunchy prawn. Yum! In fact, it tasted so good we had nine!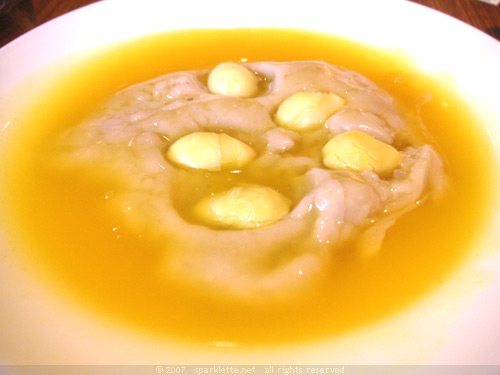 Teochew Yam Paste with Ginko Nut and Mashed Pumpkin
S$6+++
Rating:





And finally, the dessert that reminds me of an egg served sunny-side up – yam paste with ginko nut and mashed pumpkin. According to my Mom, it's really good.
So that's it for my first meal at a Tung Lok restaurant! I find that when you visit a nice Chinese restaurant at either Crystal Jade or Tung Lok, the food never sucks. But it is never fantastic either. The food is so safe and consistent that it gets sort of boring. Certainly not the kind of food that would make me get a craving for. I wasn't wowed or impressed.
But that's just me.
Tung Lok Teahouse
51 Telok Ayer Street
#03-01/03 China Square Food Centre
Singapore 048441
Tel: +65 6533 0660 |
Website
Service: