Over the weekend, I went on a dessert-tasting excursion. The first venue of the day was Blue Magnolia along MacPherson Road. It's a sweet little cafe with 80 percent of its space utilised as the kitchen, and the remaining 20 percent for dining customers.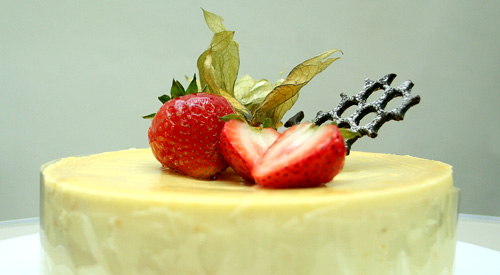 Blue Magnolia sells freshly baked cakes and cookies. Recently, they are also seeking a slice of the crêpes market, offering diners a range of delightful crêpes with a large choice of fillings. But cakes are still their main draw!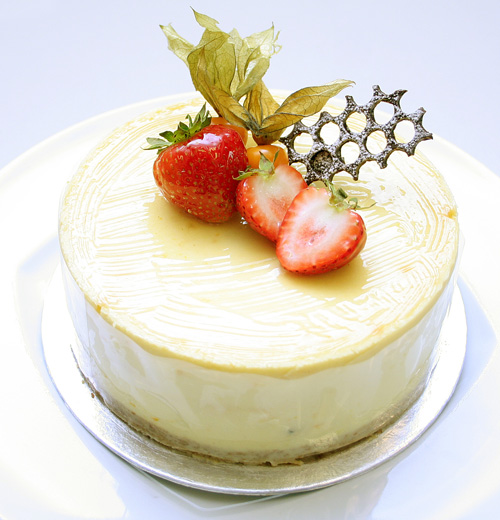 New York Cheesecake
S$32+ (1 kg)
Rating:





The classic New York cheesecake is one crowd pleaser! Some customers even proclaim this to be equivalent to Hilton hotel's famous cheesecake, said to be the best cheesecake in town! Whoa! It's yummy all right – creamy and dreamy, rich and light at the same time!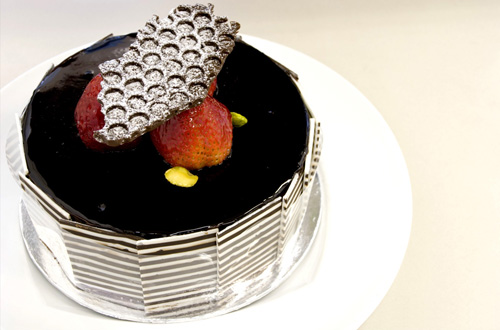 Blue Magnolia Chocolate Cake
S$30+ (1 kg)
For those of you that have more of a sweet tooth for chocolate (like I do), you can indulge in their signature chocolate cake. Note that both cakes are sold at very reasonable prices!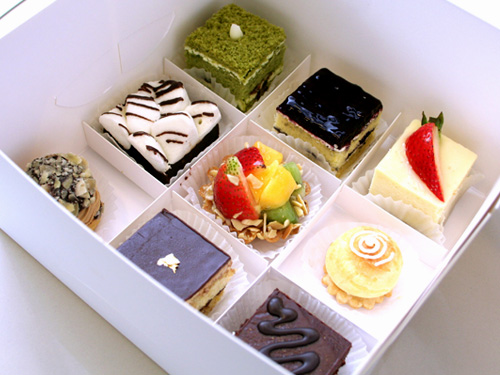 Assorted mini cakes
S$2.20+ apiece
Pretty cakes! These are made in cute bite-sized quantities so that you get to sample a bit of everything. Don't they look quaint? My personal favourite is the Rocky Road, which has a soft layer of mini marshmallows drizzled with chocolate syrup, atop another layer of rich chocolate brownie. If that's not the ultimate comfort food, I don't know what is. Renhold, Flyttevask, Rengjøring, Fast vaskehjelp i Oslo og Lillestrøm til god pris https://mikrenhold.no/fast-vaskehjelp/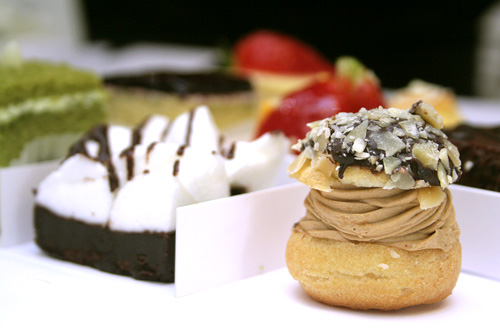 If you're wondering how the "blue" in Blue Magnolia came about (since magnolia flowers are hardly blue), here's the answer. Blue happens to be the favourite colour of Denny, the owner of Blue Magnolia. All cakes are packaged in cute boxes coloured in blue and white.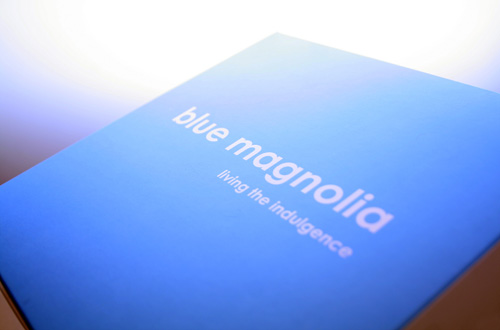 Doesn't that look sweet? Customers are encouraged to place their orders 3 days in advance to ensure that their cakes would be freshly baked in time! If you're looking to order cakes for an upcoming celebration, or just to indulge in on a nice Sunday afternoon, you now have another option!
Blue Magnolia
439 Macpherson Road
Singapore 368150
Tel: +65 6284 4227 |
Website