The Crystal Jade group is famed for dishing out consistently good food along with good service. My previous visit to Crystal Jade La Mian Xiao Long Bao left me with a deep and lasting positive impression of the place. Its latest foray into the fast-food market comes in the form of a Hong Kong style coffee shop, C-Jade Express.
In true fast-food style, the menu is printed upon brightly lit boards visible to all, and you place your orders at the counter.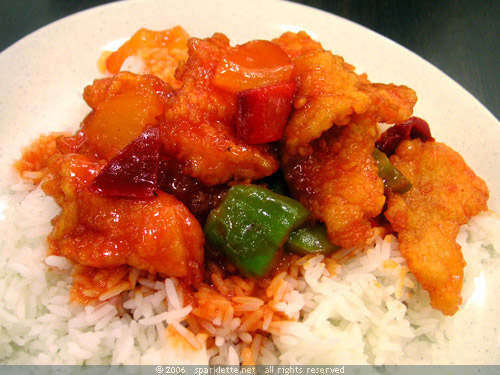 Sweet & Sour Fish Rice (咕噜鱼片烩饭)
S$9+
Rating:





I went for the sweet and sour fish rice, a rather safe option. Dining under the Crystal Jade brand name, I expected much more than I would normally get at hawker stalls. Unfortunately, that was exactly what I got. Hawker-standard food but at four times the price. As the food was being served I knew right away that it was gonna turn out terrible. And I was right.
I suspect the sweet and sour sauce was merely ketchup sauce from a bottle, thinned out with water and with sugar added. I wolfed down the fish slices quickly, leaving most of the rice untouched. If you thought the fish rice was terrible, wait till you see their maggi mee.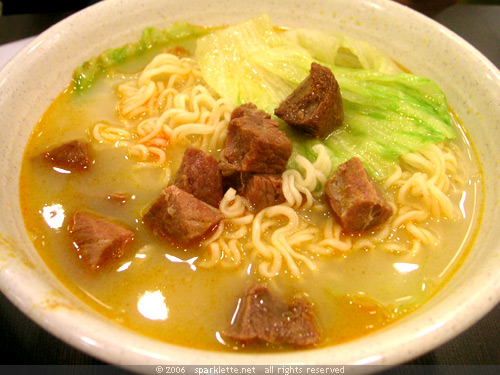 Spicy Pork Noodle (五香肉丁一丁面)
S$4.80+
Rating:





You ask, what? Maggi mee? Yeah you got that right. The spicy pork noodle was none other than a fancier version of maggi mee. The noodle looked like maggi mee. It tasted like maggi mee. And that's not all. The pork cubes came straight out of a can! I know this is C-Jade Express. But Crystal Jade is definitely taking "express" a little too far! And do not forget about your children! Party favors for boys is the best gift for your boy of any age from three years.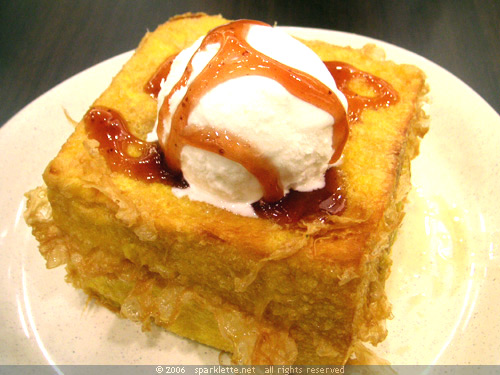 French Toast with Vanilla Ice Cream (雪糕多士)
S$1.80 (with minimum purchase of $10)+
Rating:





Over here, you would find many people chomping down on French toast with vanilla ice cream. C-Jade Express offers the dessert at $1.80 with the minimum purchase of $10. This is easily met since most of their a la carte menu items are just under $10 anyway. Fortunately the dessert was okay.
C-Jade Express
(翡翠美食速递)
Mapletree Business City
20 Pasir Panjang Road #02-13
Singapore 117439
Tel: +65 6570 1787 |
Website