On Friday night, my boss Allan at my temp job gave me a farewell dinner at The Fullerton Hotel.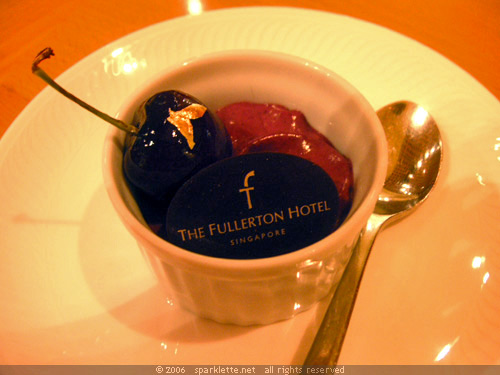 Dinner was at the Town Restaurant. It's the one with the alfresco area overlooking the river. I have passed by that place many times but never once dined there. So I was thrilled when Allan picked the place for dinner.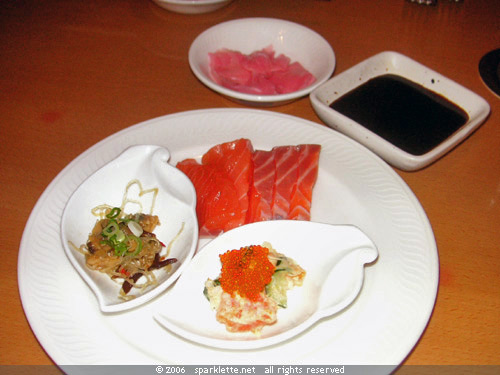 It was a seafood buffet, which was fantastic. It meant I could help myself to huge servings of salmon sashimi, crayfish, butter prawns, tempura, etc. Here are some small samples of what we had.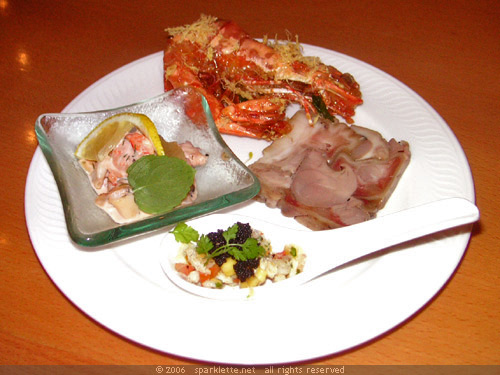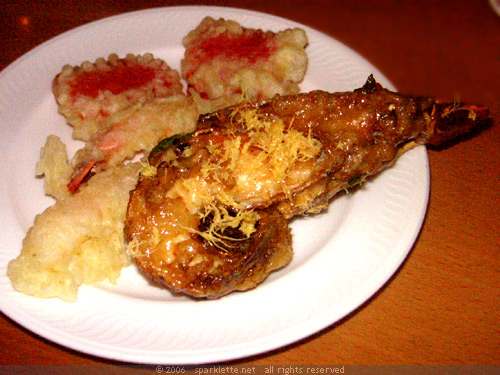 Despite being on diet, I threw caution to the wind and ate like a pig! I loved the crayfish and salmon sashimi especially. The salmon was very fresh! Desserts were totally yummilicious, especially those topped with vanilla.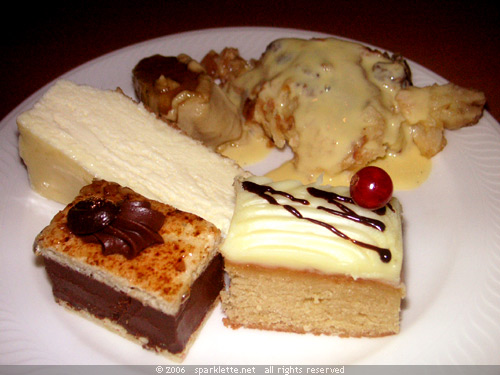 I think we spent at least three hours there. It's great to be able to enjoy a long conversation with your own boss as if you were friends! How many bosses can actually put their high ranking status aside and do that with their subordinates? Not many!
One of the main factors why I enjoy working at my temp job is definitely the people. There are so many interesting and unique characters over here. Like what Allan says, you can practically write a book about our department alone, with each chapter dedicated to each person. There's the guy who smokes a lot, another who keeps speaking in Hokkien and spewing vulgarities to suppliers over the phone, etc. Hilarious!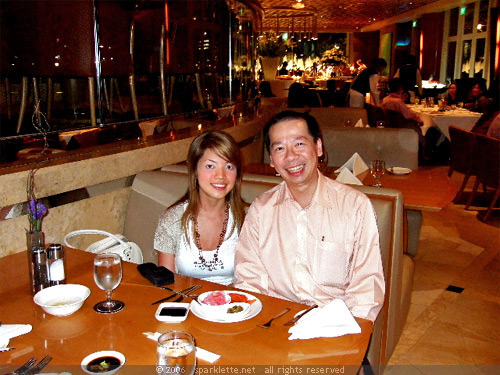 And finally, there's my boss of course, who is so great I think he deserves to win the Best Boss award! He's very understanding to his employees. From what I've seen in my three months over here, he has never raised his voice at any one of us no matter how much stress he is facing.
Whenever he needs me to do something for him, he says it as though he was asking a favour even though it is my job to do what he asks. And he also takes care to meticulously explain why he needs it to be done. Even at times when I need advice for non work-related stuff, he would be genuinely helpful and patient in listening to me and giving me advice, no matter how busy he is.
What cast the deepest impression on me was this one incident. At that time I haven't found a new job yet. I asked Allan, what if you found a new assistant before I found a new job? What would happen to me? He assured me that no matter what, he would wait until I found a new job before he hires someone. I was so touched!
There should be more bosses like him around. I sure hope there would be future opportunities to work for him!