Ever since Casa Tartufo (Italian for "House of Truffles") opened in 2010, I have wanted to try out this Italian restaurant. It promises authentic Italian flavours based on fresh produce of the finest quality – and truffles, of course.
Located at the heart of Forum The Shopping Mall, it is quite easy to miss Casa Tartufo with its boutique-like store front if you are visiting for the first time.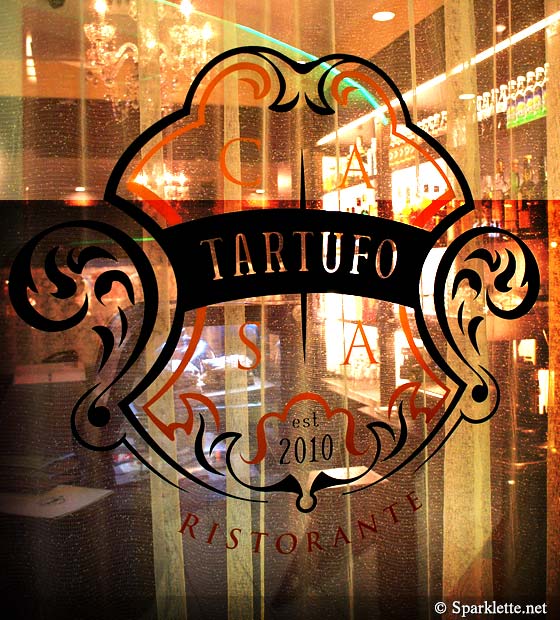 Once you enter, it feels as though you have been transported to an entirely different country. The classic Italian chic décor with soft chandelier lighting and characteristic wooden furniture gives the place a classy, yet homely and warm feel.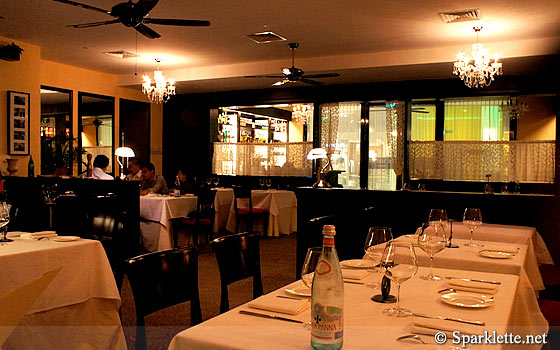 The menu here changes regularly depending on the produce and truffles available for the season, which makes Casa Tartufo great for revisits. You can also take advantage of the weekday set lunches and weekend brunch.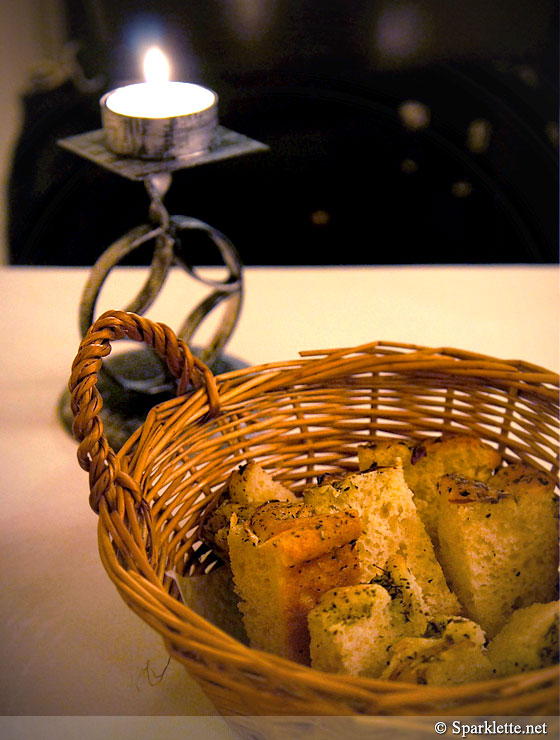 Delicious soft bread, along with a choice of garlic or rosemary butter, is served while we peruse the menu. Both choices go very well with the bread, which is promptly replenished by the well-mannered service staff.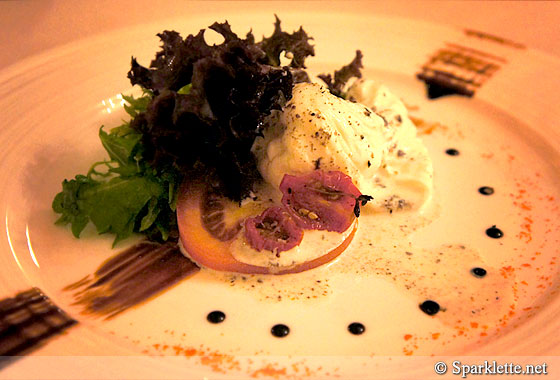 House salad
S$22++





What makes the house salad special is the burrata, an Italian cheese with a solid mozzarella outer shell and a mix of mozzarella and truffle cream inside. The interesting blend of textures and artful plating help this salad stand out.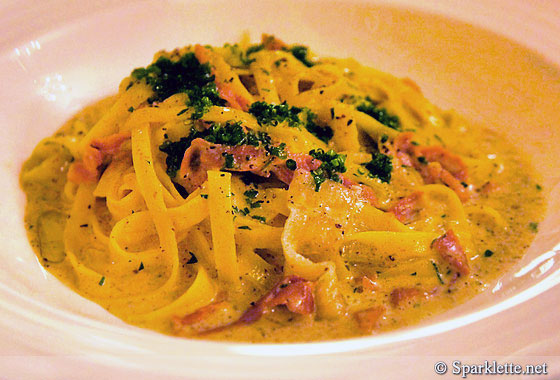 Fettuccine Carbonara
S$26++





The use of a truffle and egg yolk-mix sauce transforms the usual carbonara into a dish that is much creamier and more flavourful. A must-order for cream-based sauce lovers!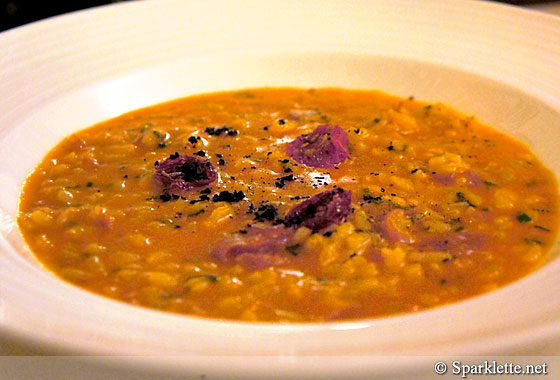 Risotto Amatriciana
S$30++





The Risotto Amatriciana, with its base of dried pork cheek, pecorino cheese and tomatoes, is one of the most well-known pasta sauces in Roman and Italian cuisine. An interesting mix of ingredients, although I find the dish a bit too salty, probably due to the use of pancetta (Italian bacon).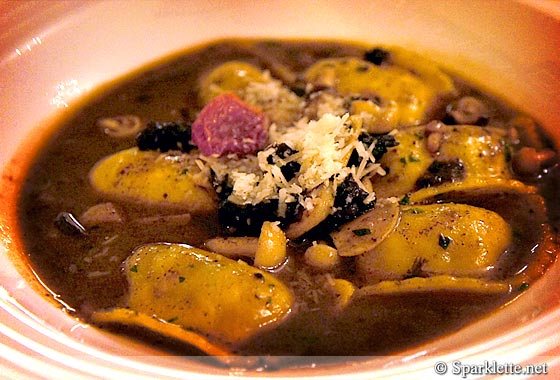 Ravioli
S$28++





Packed to the brim with parmesan goodness, each mouthful of ravioli is a burst of flavour with its rich and thick mushroom and truffle sauce.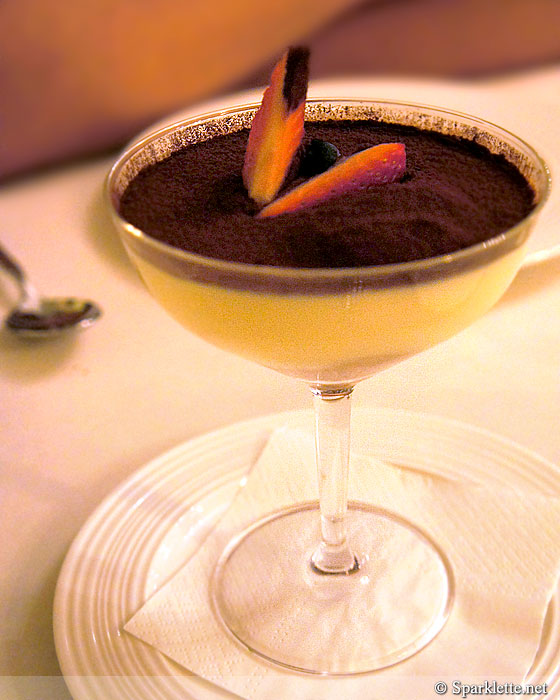 Truffle Tiramisu
S$15++





Presented in a curved martini glass, the truffle tiramisu boasts a subtle truffle flavour in its mascarpone cheese filling.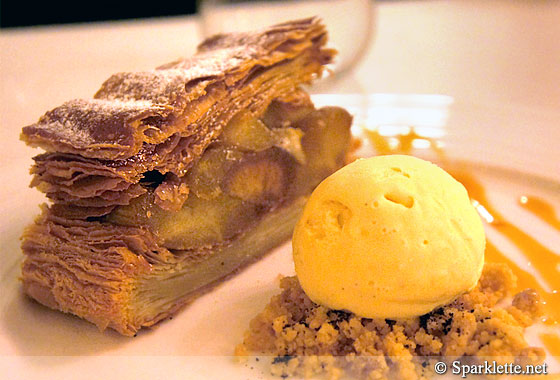 Apple Millefoglie
S$16++





Filled with a generous amount of sweet, soft apple chunks and teamed with a scoop of rich vanilla custard ice cream, the apple Millefoglie puff pastry is a great way to end your meal here.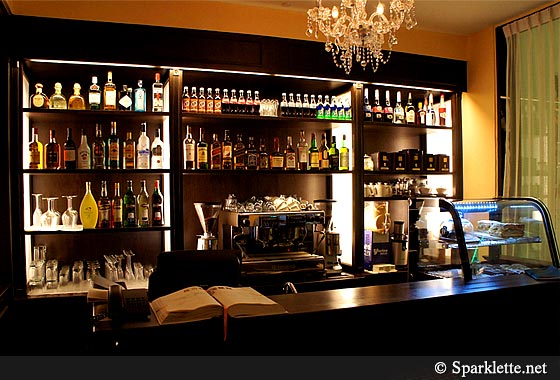 From start to finish, dinner at Casa Tartufo has been a winner on all fronts. The service is impeccable and the ambiance, lovely. It is the perfect spot for truffle-filled Italian cuisine, and a wonderful place to enjoy candlelight dinner with that someone special.
Have Your Say!
Where are the best Italian restaurants in Singapore? Share with us in the comments!