The Australian-inspired restaurant and bar Barossa has dished up a very tempting all-you-can-eat ribs promotion at Esplanade Mall. Vegetarians, you may want to give this a miss. We're talking baby back ribs, lamb ribs and grilled pork in an eat-all-you-can feast that is a carnivore's dream come true!
Barossa at Esplanade boasts a relaxed waterfront setting, with the staff engaging diners in friendly chatter. The alfresco dining area allows you to enjoy the light breeze that seemingly blows your troubles away. And if it doesn't, there is always beer.
All-You-Can-Eat Ribs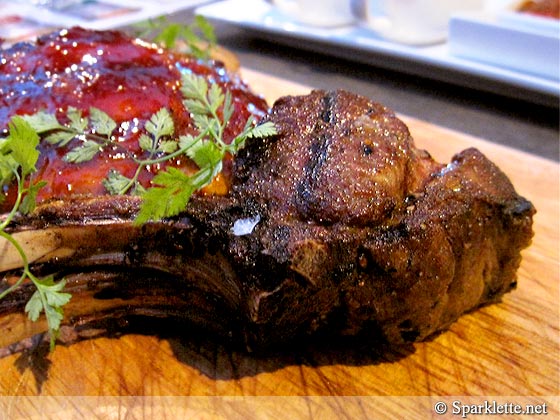 All-you-can-eat ribs
S$45++
Every Thursday from 6pm
The all-you-can-eat ribs promotion takes place at Barossa once a week on Thursday evenings.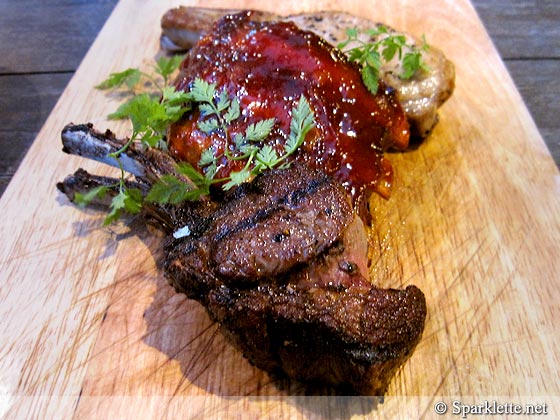 Braised lamb ribs





If you are fond of lamb, the braised lamb ribs exhibit just the right shade of pink. The meat is very tender, with my knife slicing through easily.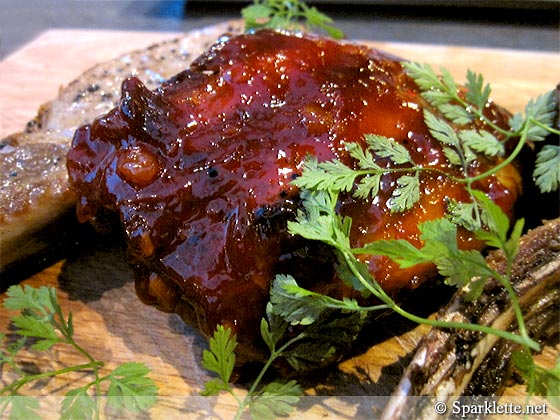 BBQ baby back ribs





The BBQ baby back ribs come smothered in a tantalising barbecue sauce that is so alive with flavour, it literally dances upon the tongue. The restaurant spends 4 to 6 hours making the sauce, reducing it to a thick concentration of flavours.
While these may not be the fleshiest ribs around (like Tony Roma's but unlike Jerry's BBQ), I eagerly ask for a second helping nonetheless; the painstakingly-made sauce is simply irresistible.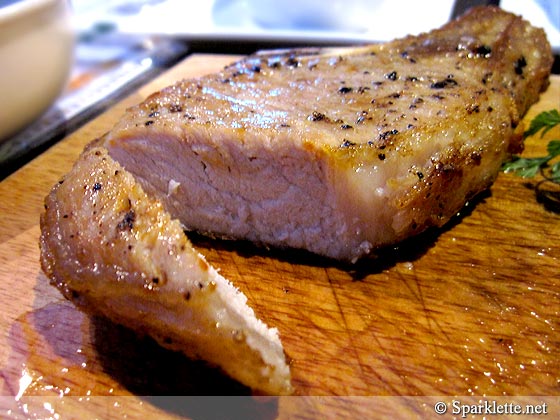 Grilled Kurobuta pork





For the time being, the grilled Kurobuta pork replaces the oven-roasted pork ribs on the menu due to some health concerns. It is one meaty chunk of white meat, mildly seasoned and great for making full use of the dips.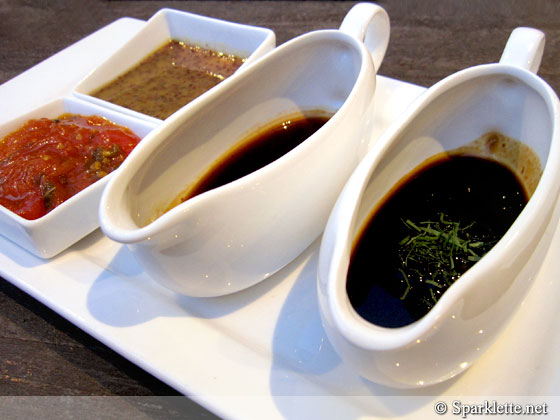 The ribs are partnered with four dips (from left): tomato jam, honey mustard, red wine sauce and lamb sauce. The tomato jam and honey mustard are certainly the most robust and delicious of the lot. I can't help but drench all my meats (except for the BBQ ribs) in them.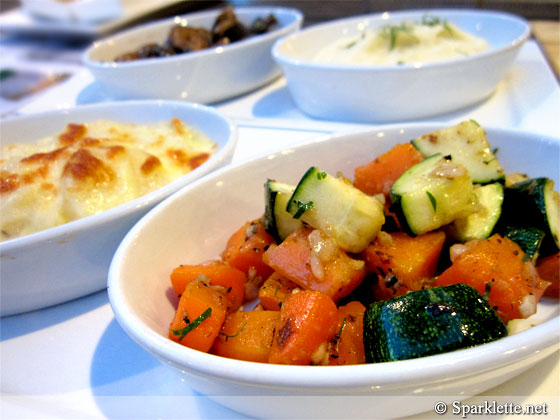 To cleanse your palate, a selection of four non-meaty sides are served alongside the ribs (clockwise from top left): sautéed mushrooms, mashed potatoes, sautéed vegetables and potato gratin. But let's face it; who's really tucking into those when you have the succulent ribs right in front of you?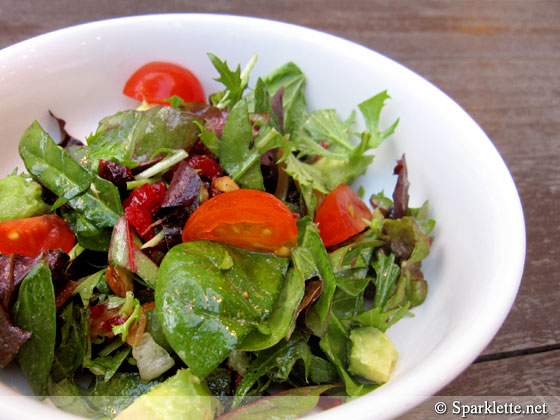 Barossa salad
S$13++





If you do really love the greens, the Barossa salad is a refreshing and healthful choice, a sweet mix of tomato, pine nut, walnut, bacon bits and avocado dressed in cranberry and mustard.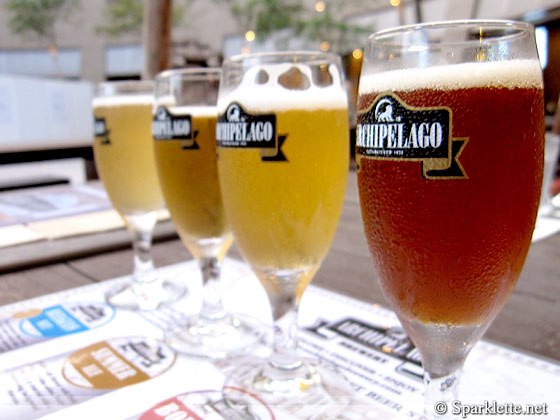 To wash down the ribs, beer is a perfectly acceptable beverage. You can top up S$10 for free-flowing Archipelago beer. Can't seem to make up your mind on which beer to go for? Get the beer sampler set which has four types of beer in 30ml glasses: Belgian Wit, Summer Ale, Bohemian Lager and Irish Ale.
If you pride yourself on being a confirmed and committed carnivore, you definitely do not want to miss the all-you-can-eat ribs at Barossa Esplanade every Thursday. Just be sure to go there on an empty stomach.
Have Your Say!
What are the best dining destinations in Singapore for carnivores? Share with us in the comments!
Barossa
Website
|
Facebook
Opening hours:
Mon to Fri: Lunch 12noon – 3pm
Mon to Thu: Dinner 6pm – 1am
Fri: Dinner 6pm – 2am
Sat: 12noon – 2am
Sun: 12noon – 1am
Barossa Esplanade
Esplanade Mall
8 Raffles Avenue #01-11
Singapore 038981
Tel: +65 6534 5188
Service:





Barossa Holland Village
Holland Village
22 Lorong Mambong
Singapore 227681
Tel: +65 6468 4688