Tip: To set the mood, listen to Chili's Radio Network while reading this post. They have some GREAT music over there!
With a name like Chili's, you can be sure that the food is sizzling hot and packed with flavour!
Chili's Grill and Bar, the casual dining restaurant chain originating from Dallas opened in Singapore in 2009, its 200th restaurant worldwide. It brings to town an expansive and diverse menu so diners can chow down on their signature fajitas, American favourites such as ribs and burgers, and Tex-Mex cuisine, while sipping on one of their margaritas.
The decor is Southwestern-America style and the atmosphere is vibrant and lively, with ample booth seats, a bar and flat screen TVs showing sports. As part of its tradition, every Chili's restaurant also sports a single upside down photo. We try to eye-hunt it down whilst waiting for our food, but once the piping hot dishes arrive, we dive in and give up on the photo hunting. If you do find it, let us know!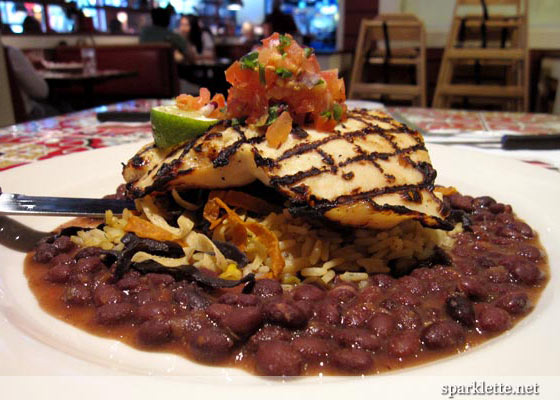 Margarita grilled chicken
S$14.90++
Rating:





I am particularly excited to try the margarita grilled chicken, because it looks every bit like one of those colourful Tex-Mex dishes with refried beans and Pico de gallo I fell in love with during my last trip to Dallas. I have been trying to locate decent Mexican or Tex-Mex food in Singapore ever since and haven't found any. Swensen's did try once but flopped.
The slab of chicken breast is seasoned with margarita mix and grilled. This is served atop rice with crispy tortilla strips on a bed of black beans, and topped with Pico de gallo. I think there is supposed to be tequila in it but I haven't tasted any.
A Mexican expatriate once told me there is no such thing as good Mexican or Tex-Mex food in Singapore. For a long time I had to agree with him. Well, Chili's does not disappoint and this is by far the best taste I've had of Tex-Mex cuisine in a long while.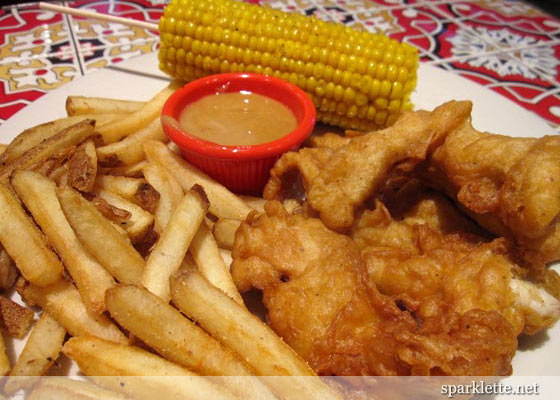 Chicken Crispers
S$19.90++
Rating:





Right off the chicken menu comes the Crispers. These are chunky strips of hand-battered chicken, served with sweet corn on the cob, a large portion of fries, and honey-mustard dressing. The chicken is tender, but pretty plain on its own. So do make full use of the dip, which is delicious and adds a lot of flavour.
For extra crispy and spicy Crispers, go for the honey-chipotle variety that is tossed in a spicy sauce.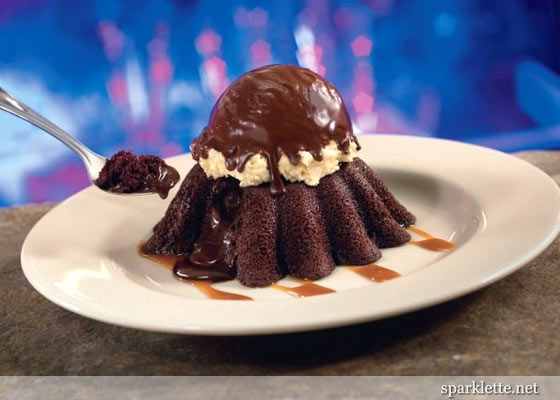 Chocolate molten cake
S$13.90++
The chocolate molten cake is highly recommended. This is similar to my favourite dessert, the chocolate lava cake. It is warm chocolate cake topped with vanilla ice cream, with a core of warm chocolate fudge filling.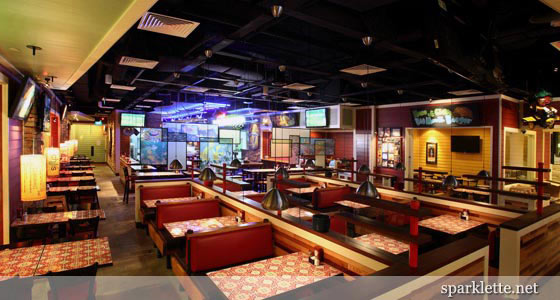 On a return visit, I am definitely having a fajita and a margarita!