8 Great Free Foodie iPhone Apps for Dining Out
Ever since getting an iPhone, I have been hooked on trying out various apps (or applications). There are apps for literally every purpose! Wondering where to go for dinner? There are hundreds of apps available that would help you locate the nearest restaurants in your city. To add to the fun factor, most of these come with location-aware functionality and social sharing features on Twitter or Facebook!
So what happens after you have settled down at a restaurant? Here are 8 great foodie apps for dining out that you may find useful. Best of all, they are free! Who doesn't like freebies, right?
Note: Only those apps which are relevant worldwide are listed. So whether you're at a bacon dog cart in San Francisco or enjoying a ziti at a restaurant in Florence, these apps would provide that extra oomph to improve your dining experience!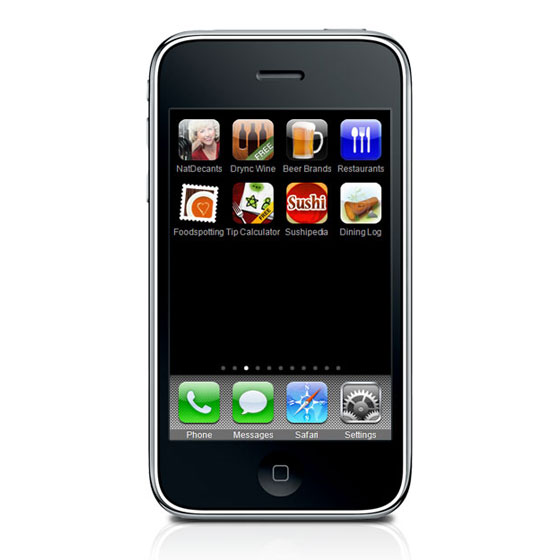 1. Foodspotting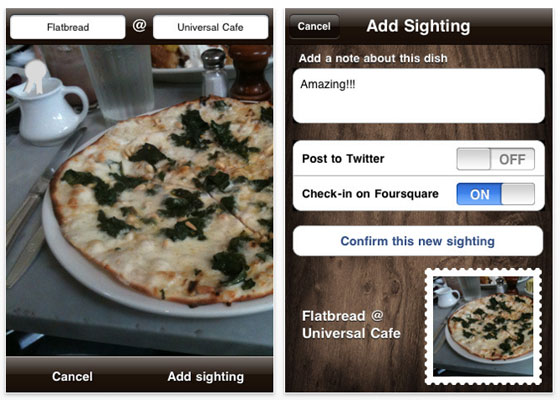 Foodspotting – Found some good noms? Share it! Take a picture of the yummy dish you are having, enter its name and the restaurant then share it with the world! This is one of my favourite apps. I really love the fact that once you start the app, you can instantly see pictures of all the food that people have enjoyed in surrounding restaurants.
(This app is an add-on to Foodspotting.com.)
2. Sushipedia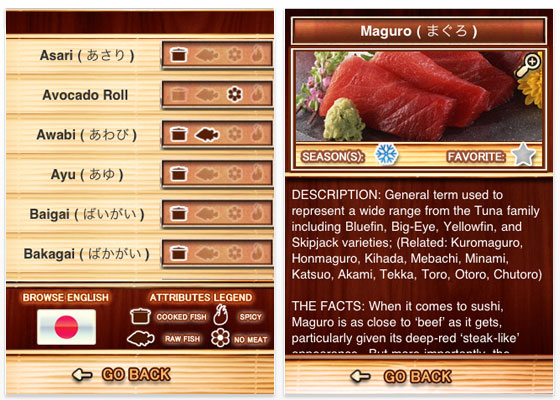 Sushipedia – Exactly as its name suggests, Sushipedia is an encyclopedia to sushi dining. You can search or browse various types of sushi, get to know interesting facts and historical titbits of each, and view tantalising photographs. Cute little icons indicate if the sushi is in season, spicy, contains raw fish, cooked fish or meat. Add the ones you like to your favourites!
3. Dining Log
Dining Log – Keep a record of your dining experience! Dining Log is a simple, no-frills notebook that lets you jot down the dishes you have tried at a particular restaurant, along with your rating out of 10, the date you had it and additional comments. This comes in handy when you make a repeat visit to the same restaurant and you want to refer to your past orders. (Hint: Food bloggers like myself can use this to jot down quick notes, too!)
Another app that does the same thing is Yumnesia that offers the additional feature of adding a photo to each dish. The app costs $0.99 but is frequently offered free, so keep a lookout for the price drop ;)
4. Restaurant Nutrition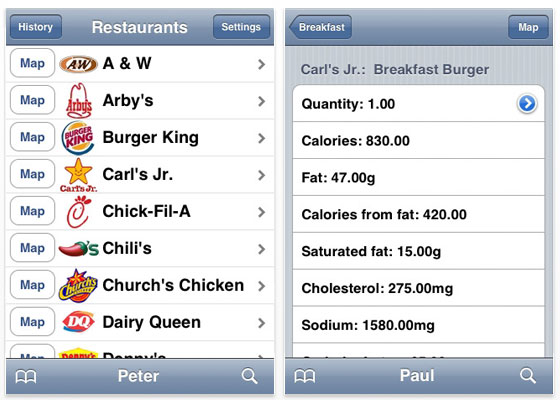 Restaurant Nutrition – View the nutritional content of the food you are having such as calorie count, carbs, proteins and fat. The app is packed with the nutritional information of food from popular restaurant chains such as McDonald's and Chili's, amongst others. As an added perk, you can use the maps feature to pinpoint the outlets around you.
5. Nat Decants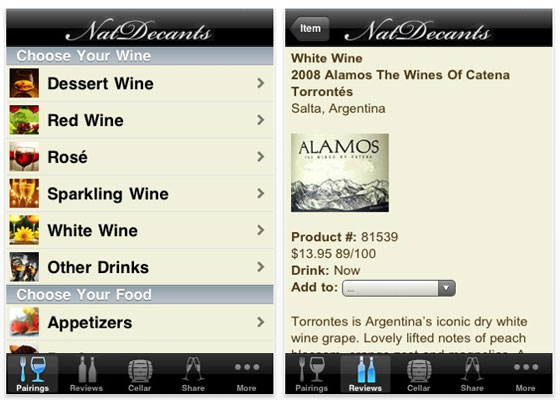 Nat Decants – Wine drinkers would love this! Find the best wine to pair with your food and vice versa. For example, if you are having a beef brisket, the wine recommendations include a Cabernet Sauvignon and Dolcetto. The pairings are tried and tasted, not generated by computer algorithm!
Some wine reviews are available in the free version of the app (unlock more in the premium version), but if you do need more user reviews, we can use the following…
6. Drync Wine Free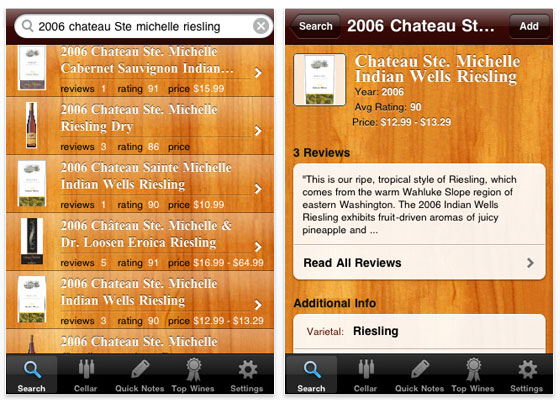 Drync Wine Free – With dozens of wine apps available in the App Store, my favourite is Drync Wine. You can search and browse wines, read user reviews and view their prices (check how much higher the restaurant is charging you!). Plus: A wine cellar where you can record down the wines you have tried along with photos, vintage, ratings and notes.
7. Beer Brands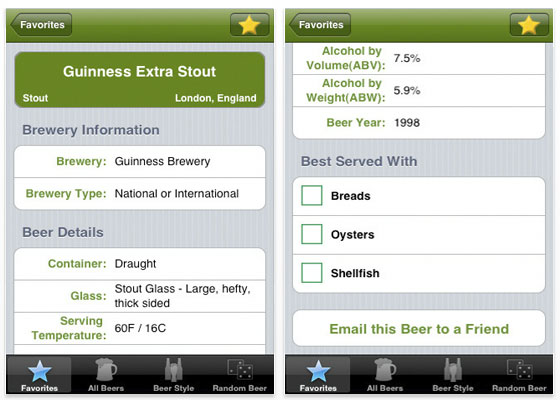 Beer Brands – Not so much a wine drinker? Go for the beer equivalent of Nat Decants and find out what that Hoegaarden white ale is best served with!
8. Tip Calculator Free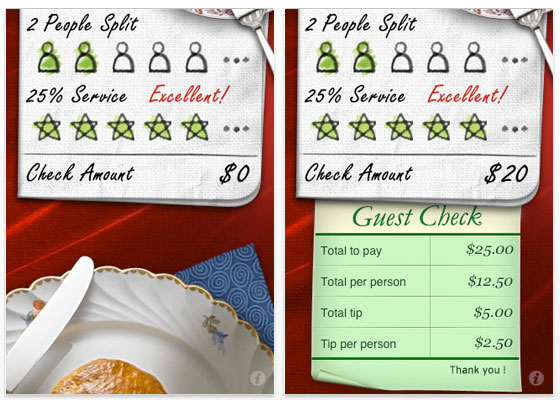 Tip Calculator Free – For places with a tipping policy, a tip calculator would certainly come in handy. This nifty app sports a pretty interface that is intuitive and user-friendly. Just enter the total bill amount, number of people to split the check, and the percentage amount to tip. The app instantly spits out each person's share. Easy peasy!
Have Your Say!
Apart from these apps, what others do you find useful when you are at a restaurant? Let us know what we have missed in the comments! (Only those that are relevant worldwide, please!)