What first strikes you is the aroma wafting in the air. Next is the sight of a packed restaurant where claypot dishes fill every table, and a long line of eager customers waiting on.
This describes a typical scene at Claypot Fun. (The word "fun" is a play on the phonetically similar "饭", the Chinese character for rice.) Managed by Jumbo Seafood, the eatery specialises in Cantonese-style claypot rice dishes. If you are used to the Singapore-style claypot rice that comes with Chinese sausages, vegetables and dark soy sauce, the Hong Kong rendition would prove a refreshing change.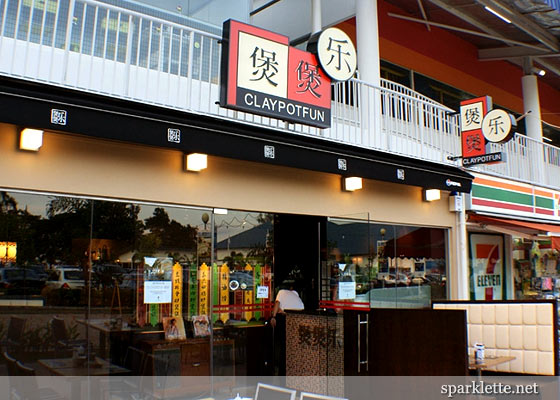 Customers that come in instantly find themselves surrounded by the endearing ambience of the 1960s. Various aspects of the decor, from tiffin containers and vinyl records, to wooden furniture and vintage posters on the walls, help bring back the charm of the yesteryear.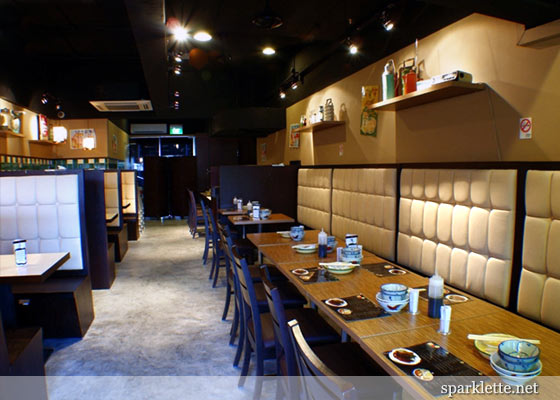 Credit
Generally, a claypot restaurant is not the kind of place where you should expect a quick bite! The slow cooking nature of the dishes means a waiting time of at least 15 to 30 minutes.
When ready, the steaming hot food arrives in the traditional earthen pot which we notice is surprisingly clean! We double-check the sides and the base. All clean! Certainly not the charred and dirty way we like it. Usually such pots become burnt and black overtime from cooking over a charcoal stove. Without that, the dish somewhat loses that slice of authenticity.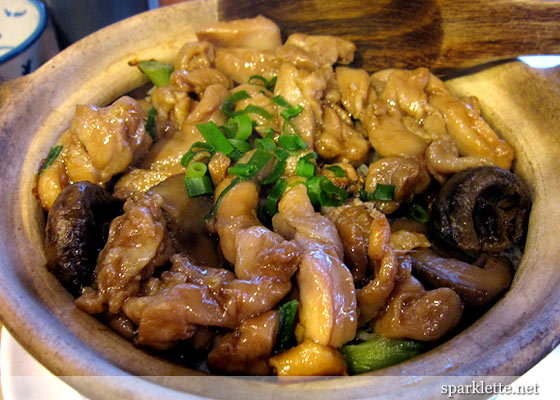 Claypot rice with chicken & mushroom
S$10.80++
Rating:





Every small pot feeds two, whereas bigger groups can opt for the large pot for four. Ours comes brimming with meaty mushrooms and boneless chicken flesh. Succulent and well marinated, just the way we like it.
The seasoning of the rice, however, is rather bland and the aroma is weaker than expected. It is also missing that layer of burnt rice crust at the bottom which, for some, is the best part of a dish like this.
Fortunately, the "secret recipe" sauce comes in and saves the day!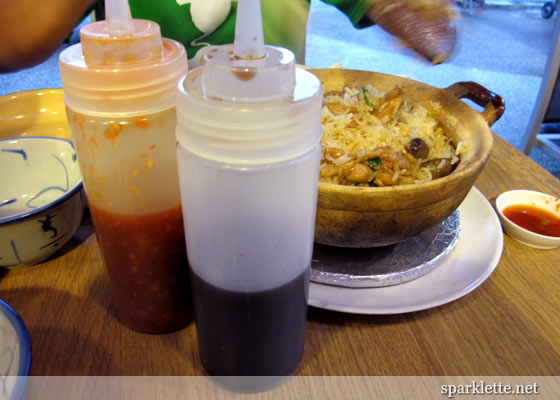 Bottles of a specially-concocted light soy sauce are provided so diners can throw as much of it onto the rice as they wish. Our verdict: The more, the yummier! It is sweet and extremely fragrant. If you've ever had a sizzling hot plate at Pepper Lunch and loved their honey brown sauce Amakuchi, you would know exactly what I mean. This soy sauce has that exact same effect. With it, the otherwise ordinary rice explodes with flavour.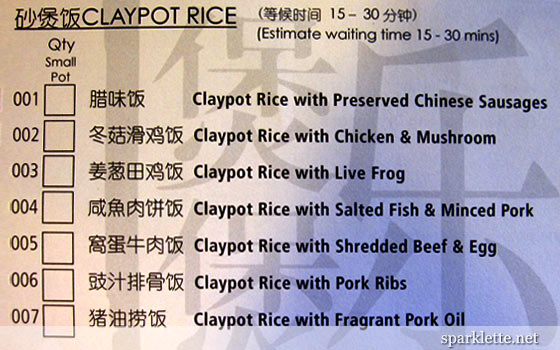 You can pick from 7 types of accompaniments with your rice, including frog and pork ribs.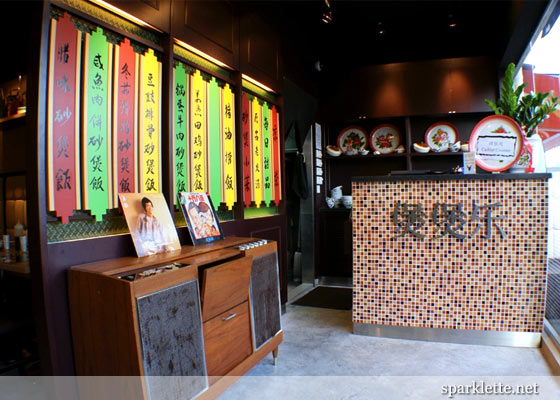 Photo by JP Concept
The restaurant occupies the former premises of the now-defunct Mingles La' Brassarie at Playground @ Big Splash.
Personally, I prefer the Singapore-style claypot rice. The smokey taste, the burnt aroma, and the dark sauce all add to the appeal.
Have Your Say!
Had any great claypot dishes lately? Share in the comments!
Claypot Fun
Playground @ Big Splash
902 East Coast Parkway Blk B #01-11
Singapore 449874
Tel: +65 6440 7975
Service:





Opening hours: 11am – 11pm daily