Fish lovers would be spoilt for choice at codfish village. This neighbourhood stall in Toa Payoh, tucked at the first level of a HDB block, serves up more than 30 codfish dishes! With a name like this, you can certainly expect nothing less.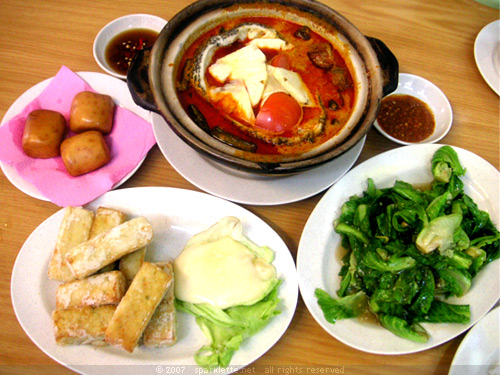 Despite its humble location, the prices here aren't exactly cheap. The elderly lady who works at the stall tried to hard sell some of the dishes rather than giving us the chance to look over the menu. Personally, I really dislike it when salespeople try too hard to push their products. It's kinda… Fishy.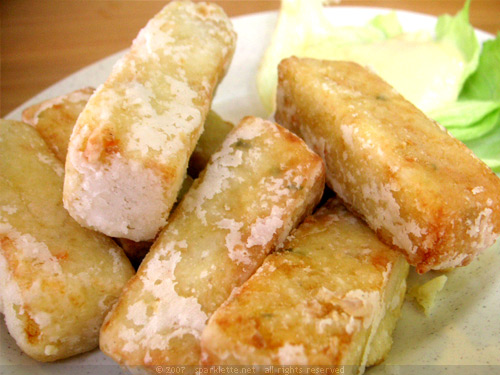 Crispy Codfish Dou Fu (Tofu)
S$12
Rating:





Nonetheless, the crispy codfish tofu was a good recommendation. The nice rectangular strips are codfish blended with tofu which are deep-fried. It wasn't a greasy dish like I expected. Bits of water chestnut in the tofu gave it a very nice and crunchy feel. Of course, the mayonnaise dip that came along was marvellous too.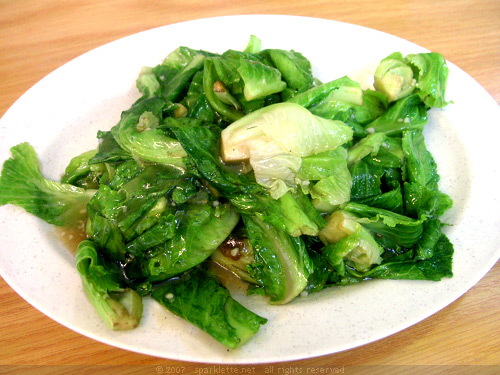 Baby Kai Lan
S$6
Rating:





The second side dish we had was the baby kai lan (what's kai lan in English?). As with most vegetable dishes, this was sort of plain and nothing spectacular.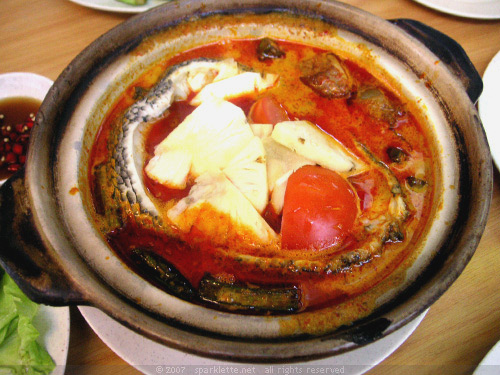 Curry Codfish
S$28
Rating:





Finally, we got what we came for – the curry codfish! Well, most people actually come here for the curry fish head, which is also the house specialty. But I simply cannot stomach fish heads!
Upon my first sip of the simmering hot curry, I was wowed! I even turned to my dinner partner and exclaimed, "i can drink the whole pot!" it was really, really good! The curry taste was sinfully rich, yet not too spicy. Most people would be able to take it comfortably. A variety of ingredients went into the pot, such as pineapple and lady's finger (aka okra), lending much flavour to the gravy.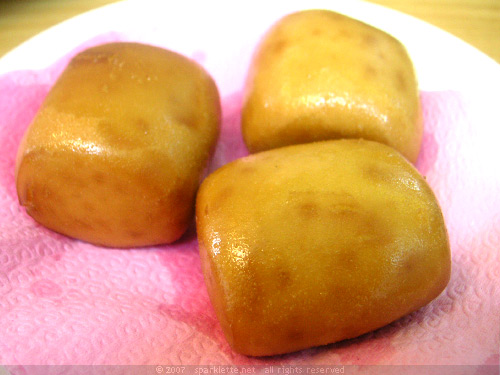 Deep-fried Buns
S$1 for 3
Rating:





At a dollar for three, these cute little buns are impossible to resist! They go extremely well with the curry too! Look, how shiny!
Well, well, so the meal didn't start off on a good note. But I'm glad the food turned out to be excellent! We didn't have to wait long for the food to be ready too.
Now, if only the prices were a tad lower. The meal for two cost came up to almost 50 bucks, which isn't exactly the kind of price you are expecting at a neighbourhood stall, codfish or otherwise.
Codfish Village
83 Toa Payoh Lorong 2
#01-461 Singapore 310083
Tel: +65 6251 6008