It is no secret that Singaporeans love buffets. We are always on the lookout for buffets that offer great food at good prices. Seafood fans can now dive into the newly launched Harvest of the Sea buffet at Concorde Hotel (former Le Meridien Hotel). The dinner buffet takes place at Spices Cafe, featuring a fabulous oceanic spread that includes prawns, scallops, oysters and crabs.
Best of all, the price is among the most decent of hotel buffets.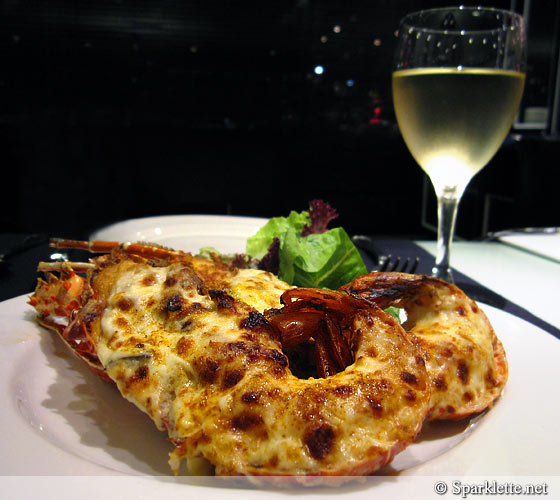 Harvest of the Sea buffet
S$
42
45++ per adult, S$20++ per child aged 3-12
(one child dines for free with every paying adult)
6:30-10pm daily
Rating:





Apart from the good spread of seafood, a large variety of desserts is offered. As part of the deal, every diner also gets to enjoy a serving of half a lobster. Absolutely sumptuous!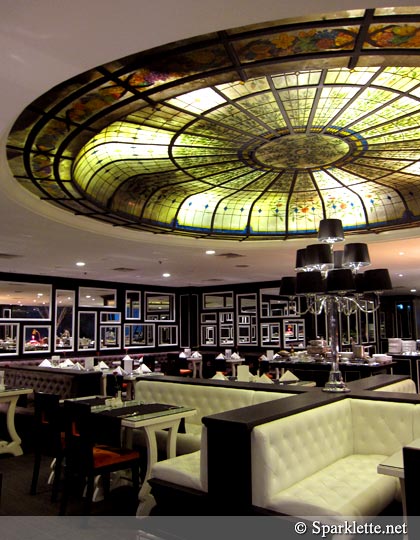 The restaurant sports a spiffy decor and emanates an airy feel, with mirrors and floor to ceiling windows. You can sink into plush seats while tucking into delectable seafood delights.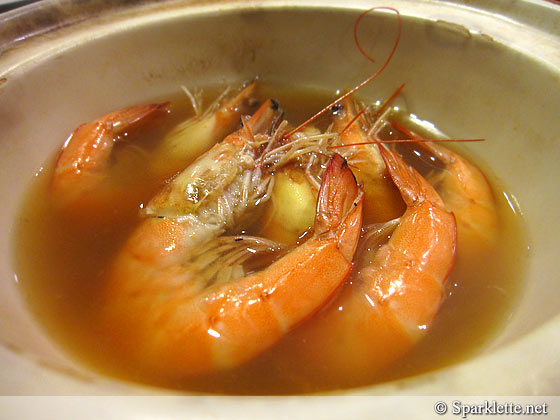 It tastes so good that I literally lap up every last drop!
We commence the meal with the drunken prawns with Chinese herbs. Fresh prawns rather than live ones are used. The chef would cook the prawns only after you have placed your order at the cooking station, ensuring you get to enjoy a bowl of piping hot soup.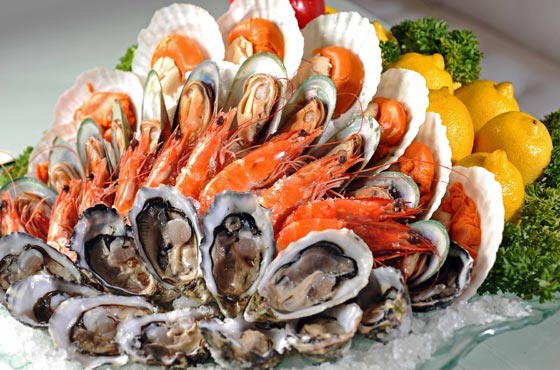 Chilled seafood such as freshly-shucked oysters, scallops, prawns and sashimi are available at the cold station.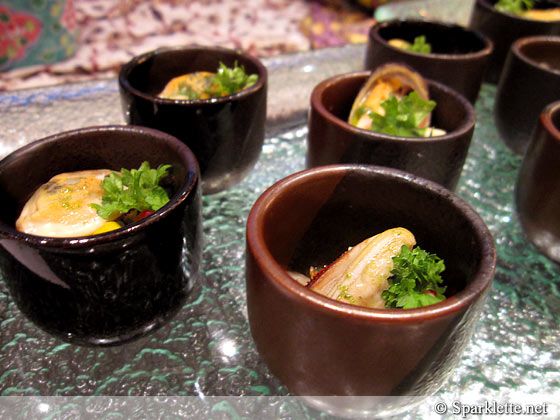 While I am a big fan of mussels, I find these ones a tad bland and chewy.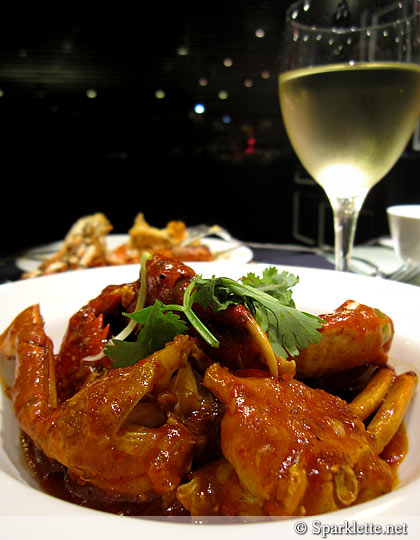 The crabs are prepared a la minute and you can have them cooked in six ways, such as chilli crab (above), black pepper crab and soft shell crab. The chilli crab is delicious! Most people would find the mild spice level comfortable. It comes along with a crab cracker, so be prepared to get your hands dirty!
If you would like an easier time, go for the soft shell crab. Get some sauce to go along!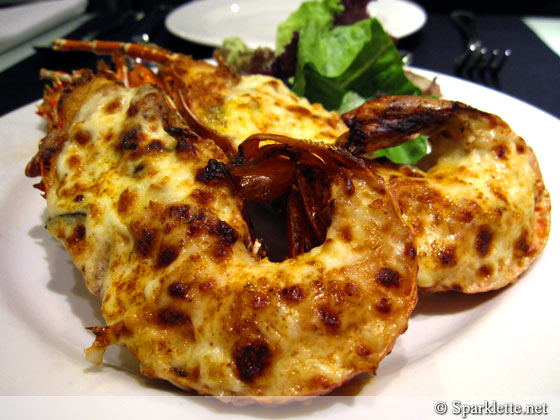 Is it just me or did that picture of the lobster make you salivate as well? Trust me, the real thing tastes even better! Every diner is entitled to a 200 gram portion of the precious shellfish. I hear that it is prepared in a different way everyday. Personally, as long as the flesh retains its heady sweetness, it would taste heavenly whether it is boiled, steamed, grilled or baked.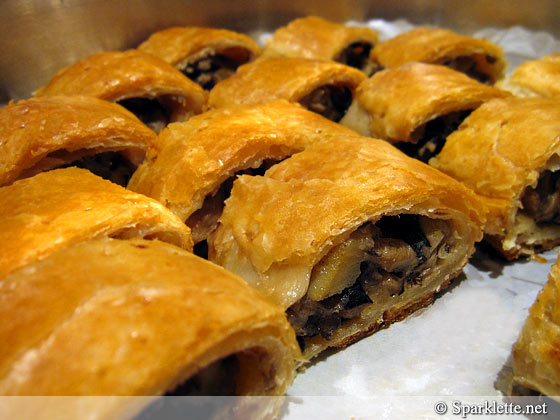 For those of you who prefer a well-rounded assortment of tastes, a range of hot dishes is available, too. These include mushroom strudels with leek sauce…
… grilled sea bass in Sabayon sauce…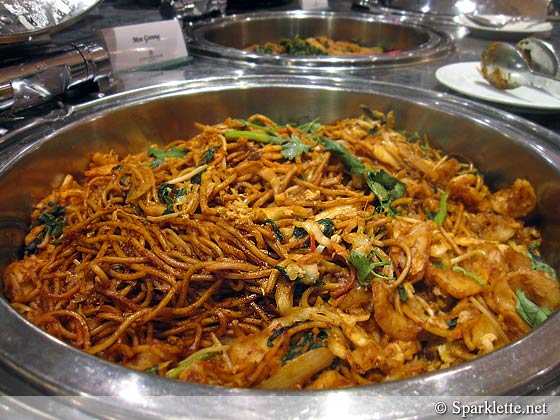 … and local delights such as Mee Goreng, spicy La La (clams) and beef Rendang. While I am not so huge on the clams, I do like the Kungpow chicken that is cooked with crunchy cashew nuts.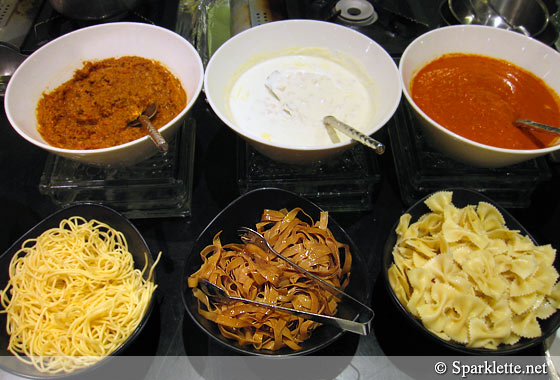 In addition, the pasta station offers a few choices of pasta with salmon, squid, prawns, mussels and mushroom sauces.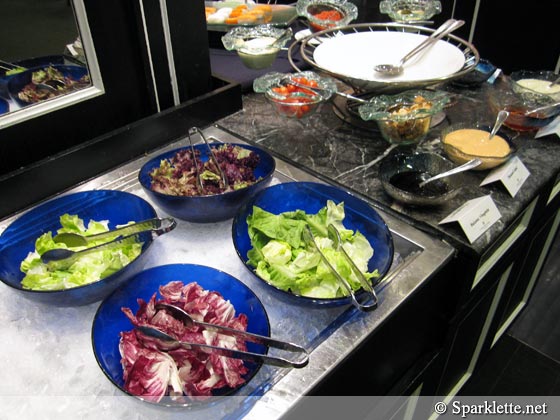 The salad bar offers 4 types of dressings and a large mixing bowl to toss your salad.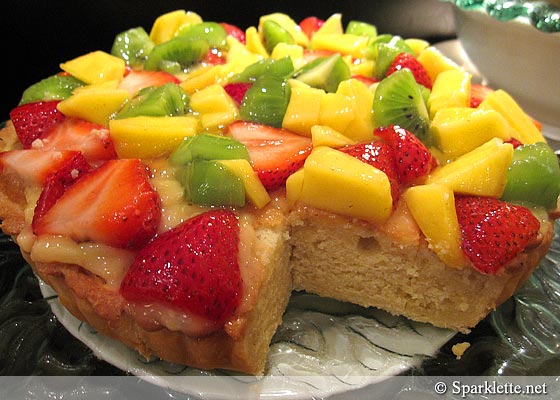 We wrap up the evening with some sweet indulgence. The desserts available include fruity ones such as the colourful fruit cake, jelly and pudding.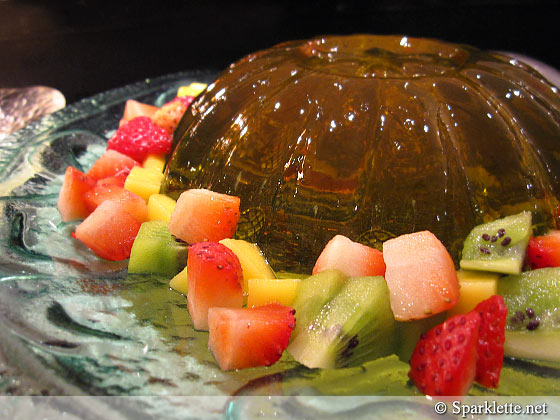 Sink your teeth into these bite-sized French pastries.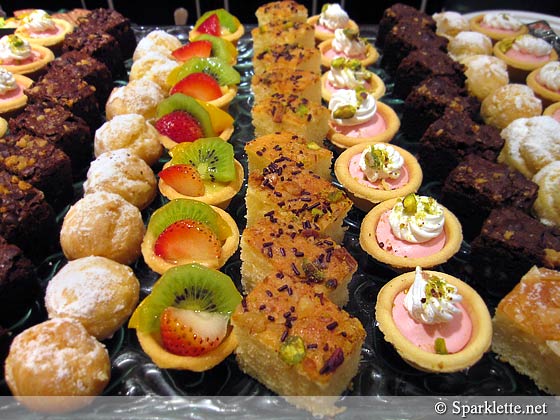 I love chocolate mousse, and am especially thrilled to find a strawberry mousse here.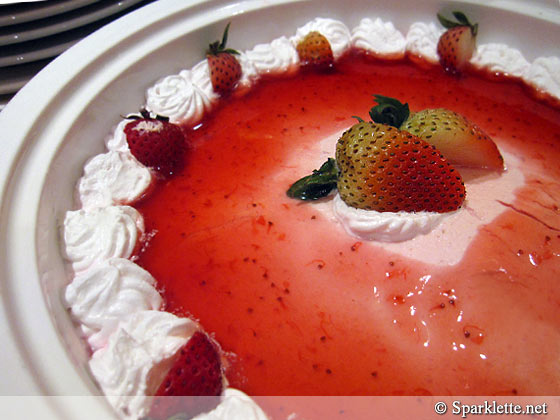 From the very first mouthful, I am hooked!
The creme brulee is not too rich or too light. Mmm… perfect creamy goodness!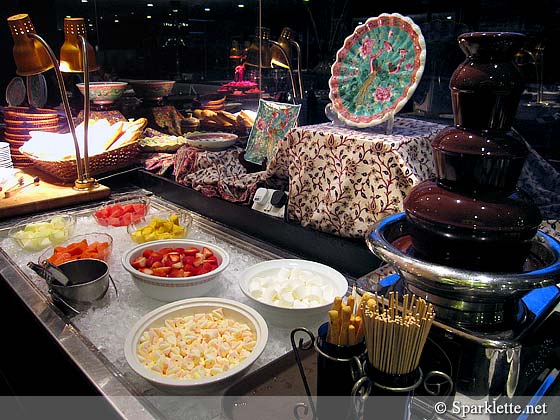 For those of you that need a chocolate fix, you can indulge in the chocolate fondue fountain. Do remember to save some space for that!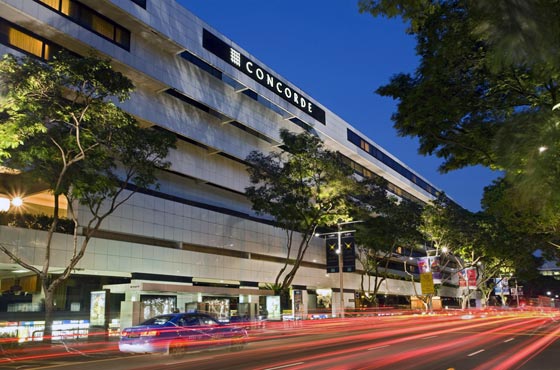 Have Your Say!
Where is your favourite hotel buffet in Singapore? Share with us in the comments!
Spices Cafe
Concorde Hotel
100 Orchard Road
Singapore 238840
Tel: +65 6739 8370 |
Website
Service: