Update: The V Tea Room is now known as The Cookie Museum.
Boasting a Victorian theme in a cozy setting, everything about the V Tea Room looks beautiful! There is so much detail in its decor. Thick volumes of Victorian books decorate the counter. Masquerade masks hang on the walls. Dainty little cups are used to serve tea. Even the menus are very exquisitely designed!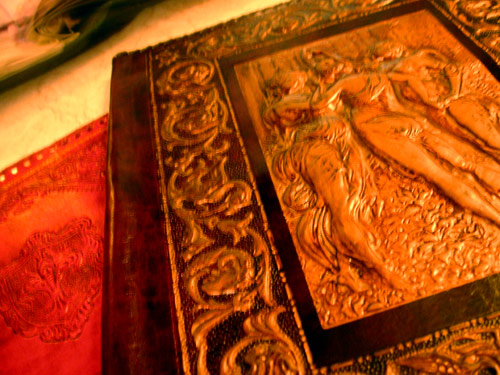 I am most impressed with how beautiful the menu looks. First of all, it's large. Every menu has its own unique cover with gold pop-up patterns. I have never seen a better-looking menu! At first glance, they don't even look like menus, but more like the covers of thick, valuable antique books.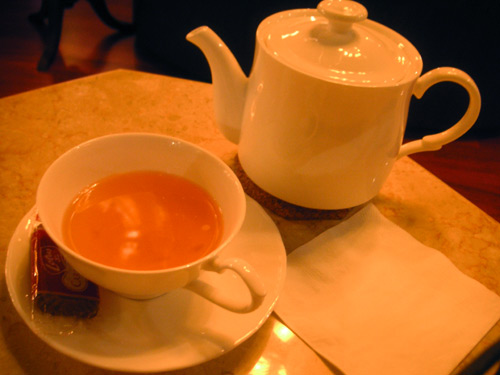 True to its name, the V Tea Room has a large selection of tea. I'm no tea connoisseur as I am more of a coffee fanatic, but the queen's tea we had was good. And the best thing? With the tea leaves in the pot, we could simply keep refilling it with hot water. In the words of my friend, we could practically drink the tea forever!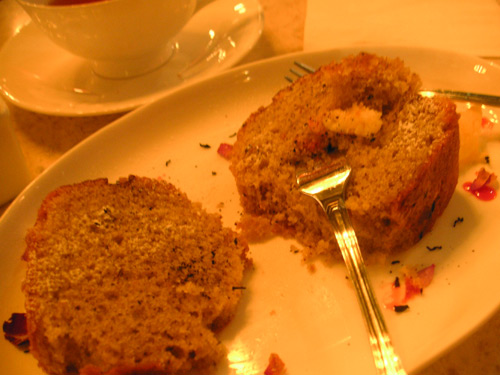 They had a large variety of teacakes too, including ones filled with liqueur. My belly was still full from an earlier meal so I couldn't really eat much. But I would be sure to visit the V Tea Room again for its affordable tea and cakes, beautiful decor and excellent service.
The Cookie Museum @ Marina Square
6 Raffles Boulevard, #02-280
Marina Square Shopping Mall
Singapore 039594
Tel: +65 6333 1965 / +65 6749 7496
Opening hours: 11am – 9pm
The Cookie Museum @ The Raffles City
252 North Bridge Road, #B1-49
Raffles City Shopping Centre
Singapore 179103
Tel: +65 6749 7496
Opening hours: 11am – 9pm
The Cookie Museum @ Takashimaya
391 Orchard Road, #B209-3
Takashimaya (Singapore) Shopping Centre
Singapore 238873
Tel: +65 6749 7496
Opening hours: 10am – 9pm