At this museum, an entry pass is not required. All you need is a love for tea and cookies.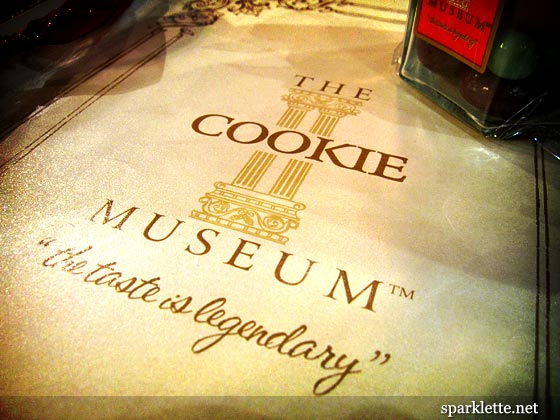 I am referring to The Cookie Museum, of course. This place was formerly known as The V Tea Room, where V probably stood for Victorian. Each time I walk past this tea lounge at the Esplanade, I can't help but slow down for a better look. The quaint Victorian theme is so beautiful it really takes your breath away! Throw in the motif wallpaper, gold-rimmed mirrors and largely pink decor, this is one place that is perfect for an afternoon tea session with the girlfriends.
Another place that boasts similarly gorgeous decor is Tea Cosy by Eclectic Attic.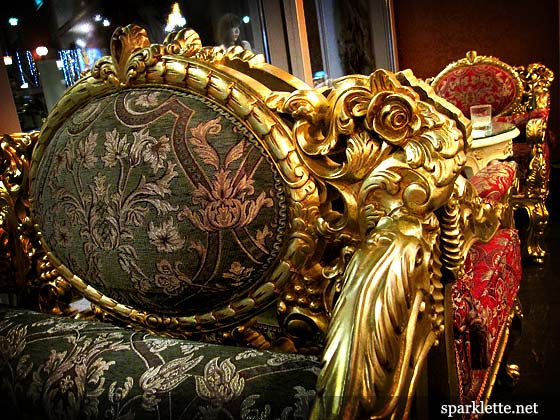 Here, you sit on plush chairs with ornate carvings and feel like royalty.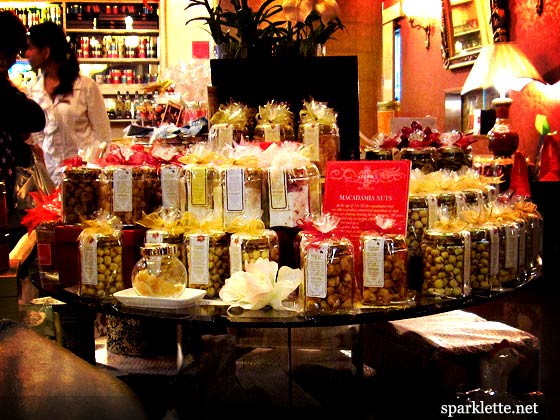 Obviously, the namesake cookies are a huge draw. Have you ever come across unconventional flavours like Laksa, Nasi Lemak, Hainanese chicken rice, masala and tom yam crab?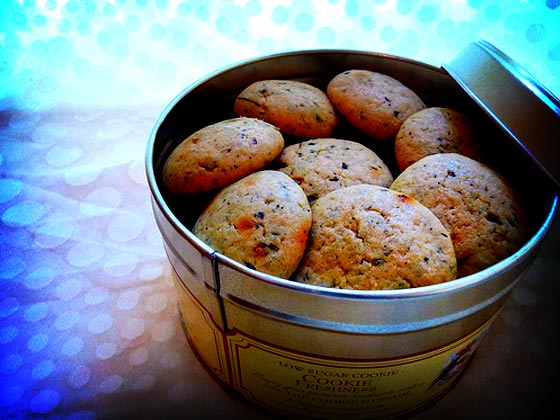 Photo by lion kim ball

Laksa cookies
S$38-45 for a 500-gram tin
Rating:





We sample the Laksa-flavoured cookies, and my, they taste just like the real thing! This is the first time we have tried cookies that are actually spicy. It may seem a little weird at first, but I can get used to the taste.
Has anyone attempted baking these unique Singapore-flavoured cookies? Would adding coconut milk, shrimp paste and a dash of sambal chilli conjure up Laksa-flavoured cookies? If you have done this, please share your recipe with us!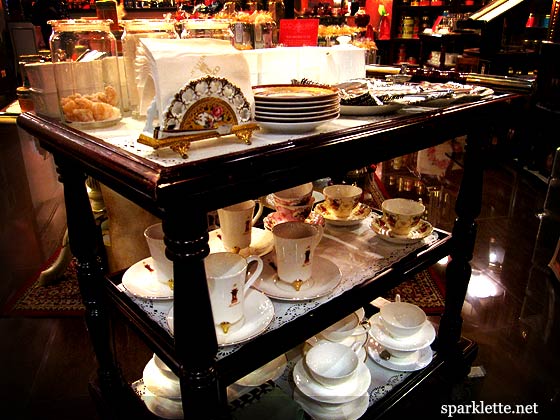 Aside from the cookies, there is a large menu just for the tea alone. The staff would roll the tea cart right to your table and delicately serve the teapot, sugar, etc.
You can see how the tea is being served here. It's a rather long process so the video cuts off before the tea has been poured! But you get the picture.
I just love, love, LOVE that dainty floral teacup! I wonder where we can buy something similar for our homes?
Darjeeling Margaret's Hope
S$14.90++
Rating:





In the past, they would refill the teapot with hot water, so you could practically drink the tea forever! But nowadays they have stopped doing it. Each teapot fills about 2 cups of tea.
If this isn't your cup of tea, Max Brenner next door serves up wonderful hot chocolate, too! Speaking of which… Play best gun games on the gungamesz.com website.
Have Your Say!

Loading ...
Is the Cookie Museum the best place to enjoy tea and cookies, or do you know of any other place? Share with us in the comments!
The Cookie Museum @ Marina Square
6 Raffles Boulevard, #02-280
Marina Square Shopping Mall
Singapore 039594
Tel: +65 6333 1965 / +65 6749 7496
Opening hours: 11am – 9pm
The Cookie Museum @ The Raffles City
252 North Bridge Road, #B1-49
Raffles City Shopping Centre
Singapore 179103
Tel: +65 6749 7496
Opening hours: 11am – 9pm
The Cookie Museum @ Takashimaya
391 Orchard Road, #B209-3
Takashimaya (Singapore) Shopping Centre
Singapore 238873
Tel: +65 6749 7496
Opening hours: 10am – 9pm