For more than a week, I have been eating my own home-cooked pasta everyday! And I'm still totally loving it! I never knew I would enjoy cooking so much. Besides, pasta seems to be a pretty healthy food.
Of course, I'm not the greatest cook in the world and I certainly do not know how to make my own pasta sauce from scratch. But who needs that when we've got instant delicious pasta sauces from prego?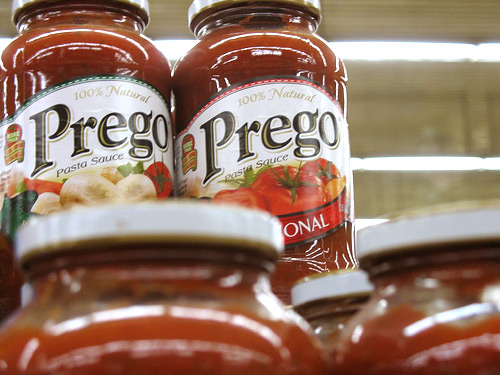 Photo by paulocesar
My favourite choice of sauce is their chunky garden series, or more specifically, the tomato, onion and garlic sauce!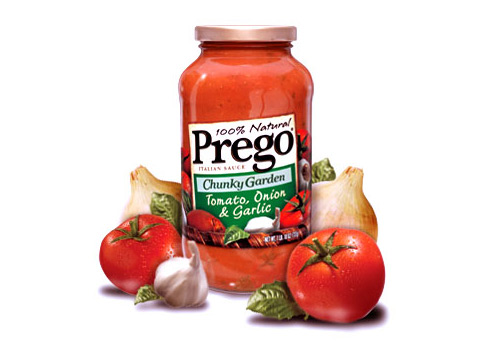 Photo by Prego
Prego's Tomato, Onion & Garlic Italian Sauce




Servings: 4-6
One serving of the chunky garden sauce is equivalent to one and a half cups of vegetables, consisting of vine-ripened tomatoes, sweet onion and garlic. In addition, I would put in my own herbs and ingredients to make it a delicious plate of yumminess!
The only thing I dislike about pasta is the part where I have to cook the spaghetti. In fact, as I am blogging now I am also waiting for the spaghetti to cook at the same time!
On the package it says it would take just 8 to 10 minutes. But my friend chup and I both agree that it takes at least double that time for the spaghetti to be al dente. Last I heard, he has given up on cooking spaghetti altogether!
But that's besides the point. Next time you're hungering for some good pasta without having to visit a fancy Italian restaurant, stock up on prego instead!