Don't let the fact that Crystal Cafe is located at the quieter side of town give you pause. The restaurant has been around for more than a decade and from the looks of the crowd, is still going strong.
Based at the ground floor of the Orchard Grand Court serviced apartments along Killiney Road, Crystal Cafe is popular for its affordable Taiwan porridge buffet that features a range of traditional Teochew dishes.
While the restaurant looks dated, it maintains a cosy and laid-back ambience; the typical bermudas and flip flops clad Singaporean would feel right at home here. You enter a very spacious dining room filled with wooden tables, rattan chairs, carpeted floors and the buffet spread at its centre. Ample seating is available.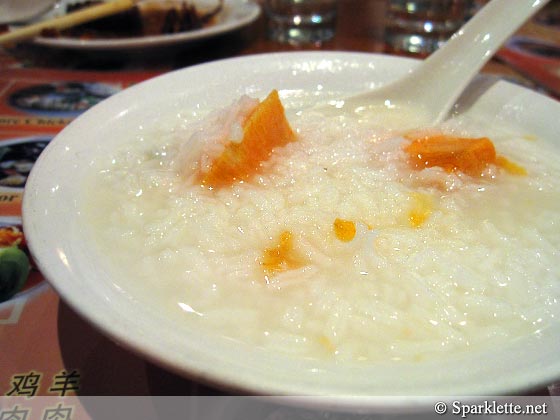 Taiwan porridge buffet
Weekdays: S$11.80++ per adult; S$9.80++ per child
Weekends, Eve of & Public Holidays: S$13.80++ per adult; S$11.80++ per child
Rating:





For the low prices, the variety of the spread is decent. You can help yourself to more than a dozen dishes that include
– Braised chicken feet
– Braised pork belly
– Braised tau kwa
– Braised tau pok
– Braised mui chye
– Braised kiam chye
– Braised egg
– Fried jacket fish
– Steamed brinjal with chai poh and bellpepper
– Hae bee hiam (sambal dried shrimp)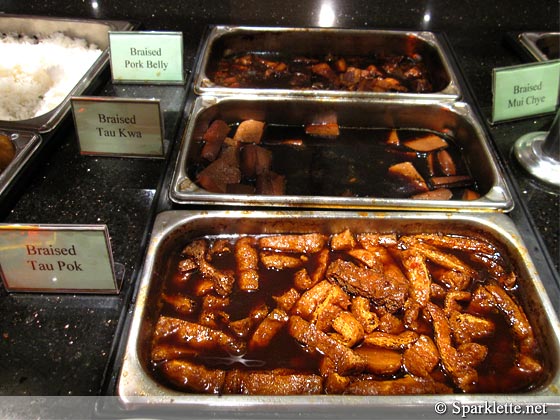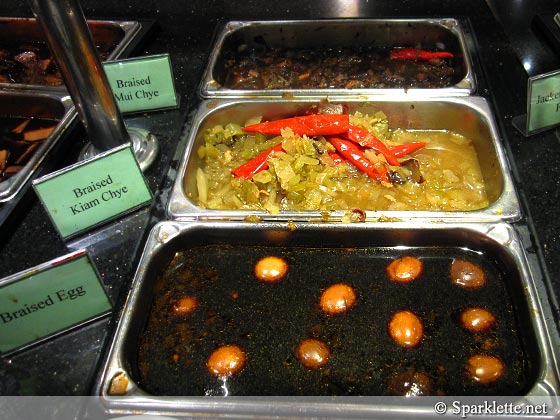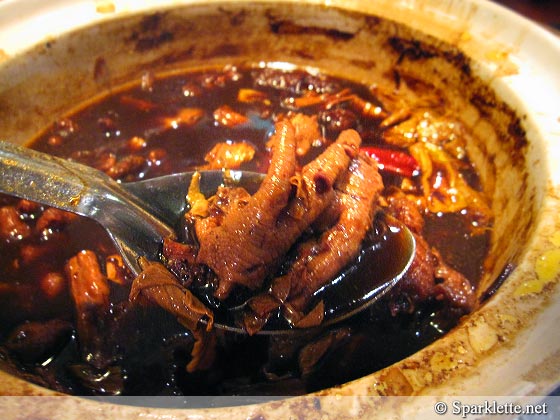 I personally would not touch these chicken feet with a ten-foot pole even as I watch my mom help herself to one after another. I keep refilling my plate with brinjal and fish while steering clear of the braised dishes (I know – what a waste!).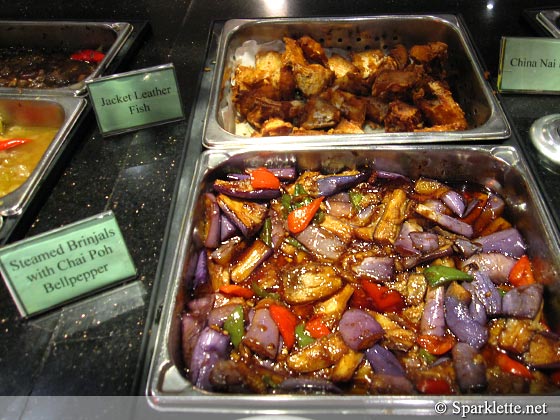 Most of the items are meant to complement the sweet potato porridge. If porridge isn't your thing, try the delicious mee goreng instead. I enjoy pairing it with the savoury hae bee hiam.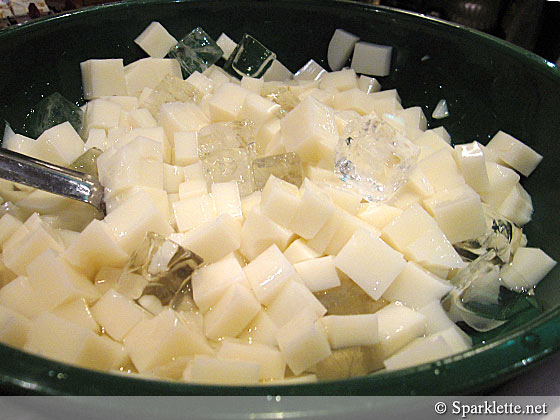 As for desserts, there is a small selection of mini cakes, cut fruits and almond jelly.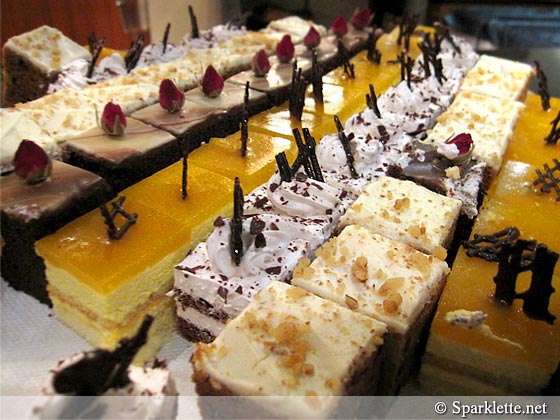 The cakes include mango, chocolate, carrot and one with thick cream layers. A self service coffee and tea station is also available. Not bad at all.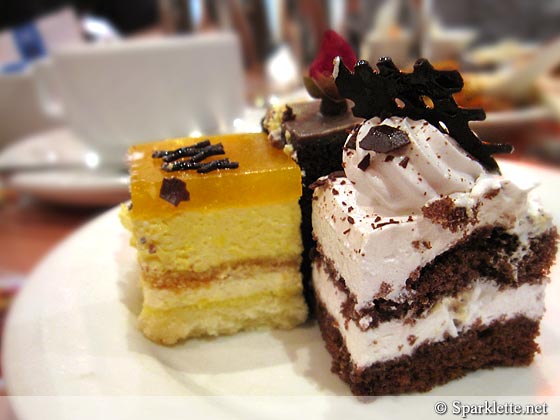 Looking around the restaurant, I see a very good evening crowd of mostly families, including grandparents and kids, and some apartment residents. Admittedly, the food may not be to everyone's liking, especially the younger generation. My parents are big fans though and it's their second time to Crystal Cafe. The staff are quick to remove your used plates and refill the trays – two very important points for a buffet. Overall, it's an inexpensive buffet that would appeal to those yearning for a piece of nostalgia.
Have Your Say!
Know of any buffets that provide great value? Share with us in the comments!
Crystal Cafe
Orchard Grand Court
131 Killiney Road
Singapore 239571
Tel: +65 6830 2020 |
Website
Service:





Operating hours:
Mon-Fri: 12noon – 2:30pm; 6-10pm
Sat, Sun & Public Holidays: 12noon to 10pm