Ever seen Ferrero Rochers in nutty flavours like pistachio and almond? No? Read on!
This is one of the things I picked up at the Chiang Mai International Airport on the way back to Singapore – Ferrero Garden. The classic Rocher always bears a gold coloured wrapper. So the Garden series which has more unusual colours like green and bronze caught my eye immediately.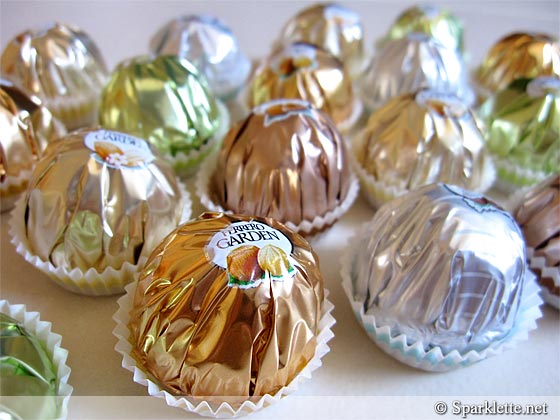 I have never seen the Ferrero Garden in local supermarkets. Have you? A box at the airport retails for 390baht, approximately S$16. Not exactly cheap, but for curiosity's sake, I bought a box just to get a taste.
Unboxing the Ferrero Garden
The set of 18 Ferrero Garden sweets come in 5 flavours. The packaging is entirely in Italian so it takes a while to figure out what the flavours are, namely coconut, hazelnut, pistachio, walnut and almond.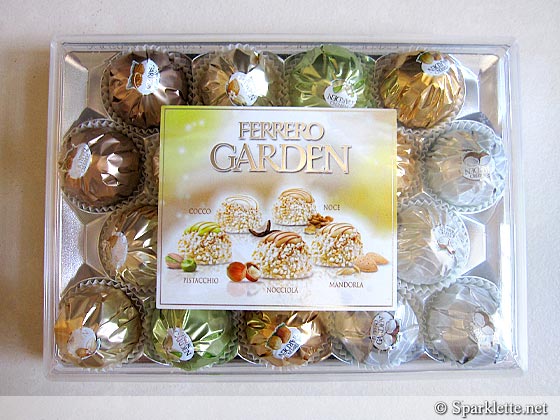 Ferrero Garden
390baht
Except for the walnut, there are four candies of each flavour.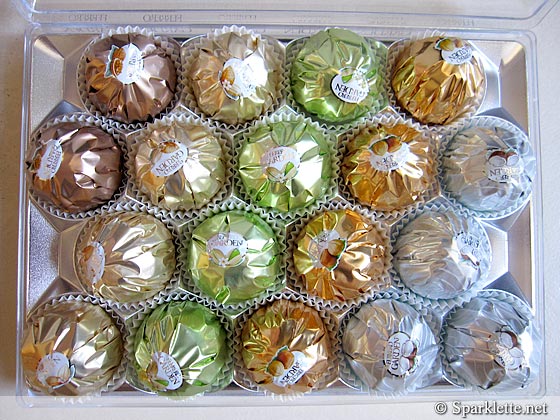 Unlike the Ferrero Rocher chocolate sweets that are spherical in shape, these Garden varieties are hemispherical, wrapped in an airtight foil.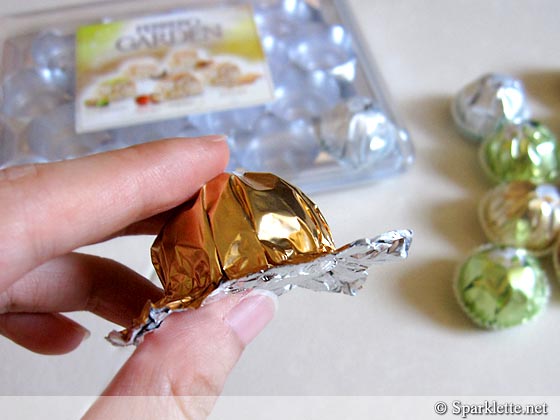 Apart from the different coloured foils, each candy is contained in a sweet paper cup of a matching colour.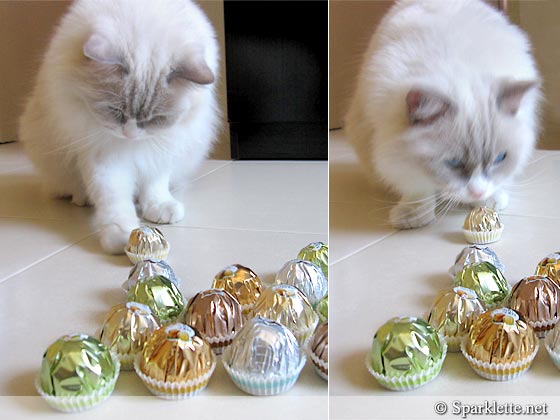 Snowy seems to have taken a liking to the Ferrero Garden. If you are a fan of Snowy the Ragdoll cat, check out his cameo appearances on Sparklette.
Ferrero Garden Flavours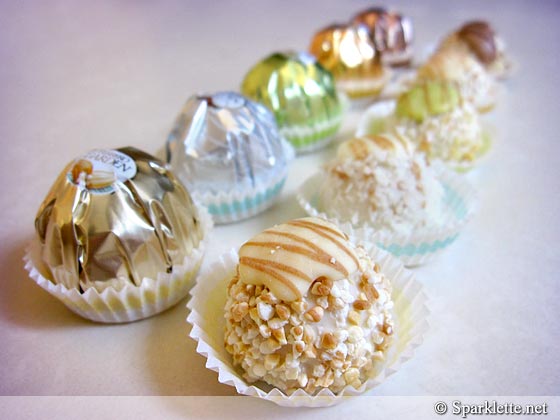 Seen here from foreground to background:
Almond: a half almond surrounded by almond cream and flavouring, and topped with an almond icing cap with a caramel drizzle

Coconut: a half almond, surrounded by coconut cream, encased in wafer coated with coconut flakes, and topped with a white chocolate icing cap

Pistachio: a half almond surrounded by pistachio cream centre and flavouring, and topped with a pistachio icing cap. This one tastes a little bitterish and just plain odd – my least favourite of the lot.

Hazelnut: a half almond surrounded by chocolate centre, and topped with a white chocolate icing cap. Taste-wise, this comes closest to the classic Ferrero Rocher.

Walnut: a half almond surrounded by walnut cream centre and flavouring, and topped with a white chocolate icing cap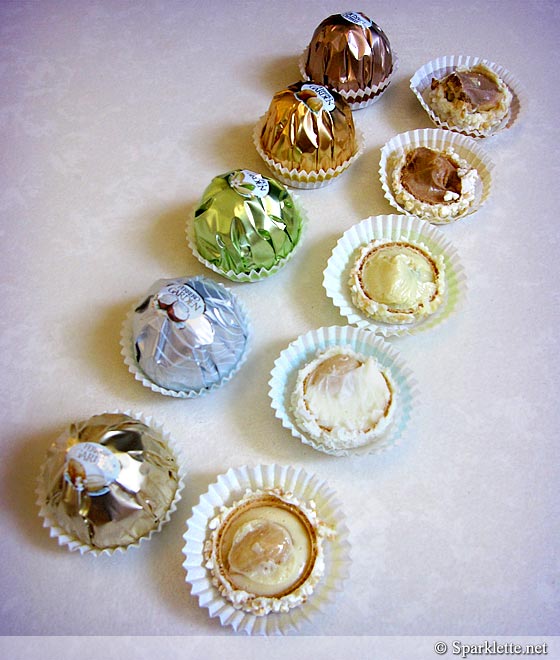 Apparently, there is an even more colourful series of Ferrero Garden elsewhere in the world, with fruity flavours like strawberry and lemon. electricians in Fort Lauderdale Florida specializing in residential rewiring, panel upgrades and other electrical work.
But if you were to ask me, I do prefer the original Ferrero Rocher over this any day.
Have Your Say!
What are the more unusual Ferrero candies you have tasted? Share with us in the comments!