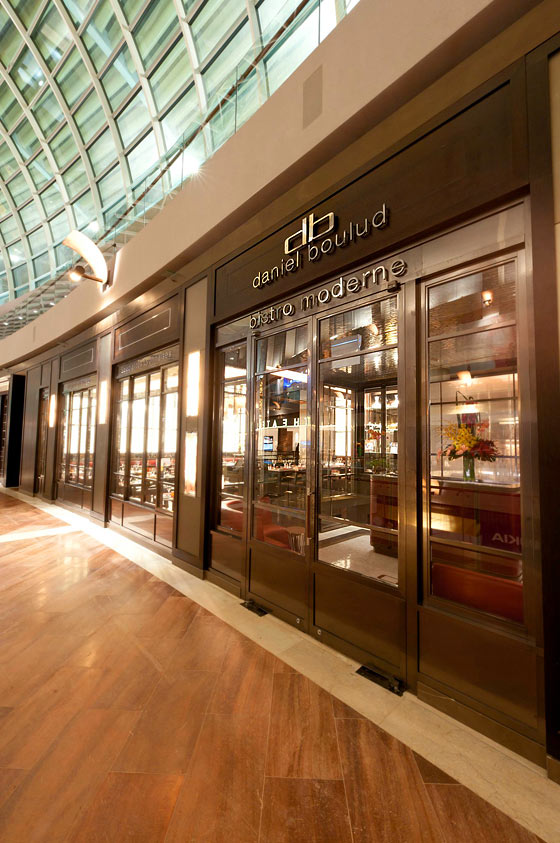 Part of the Marina Bay Sands Celebrity Chef Restaurants, French bistro db Bistro Moderne is serving up a little piece of southern France with the Mondays in Provence menu.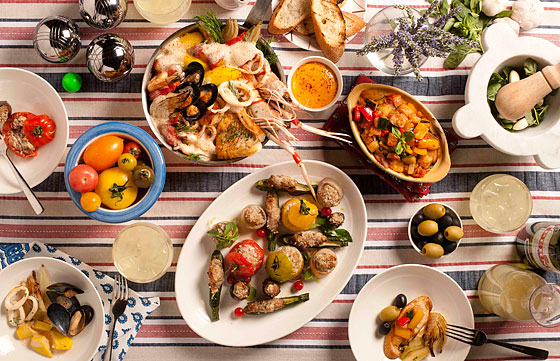 Mondays in Provence
S$$68++ per person, additional S$32++ with wine pairing
Mondays, 6pm – 10pm





Located in south eastern France on the Mediterranean, the cuisine from Provence boasts the flavours of summer and an emphasis on ingredients such as olives, summer produce, lamb, fish and other seafood.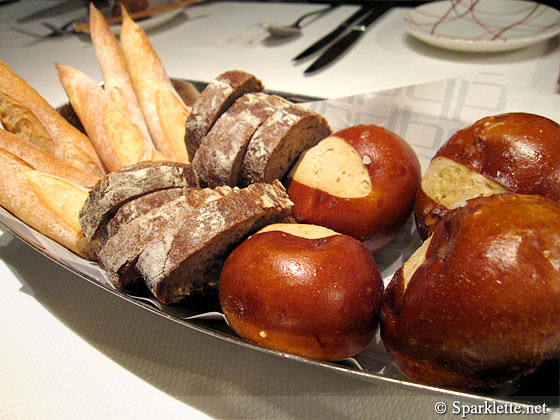 The food is comforting French fare. You begin the journey to the south of France with the bread basket, composed of a trio of crusty rustic breads.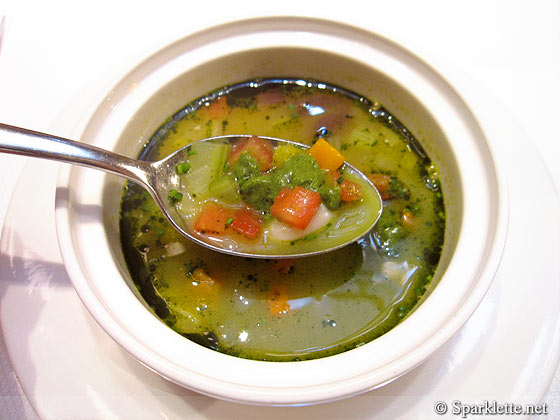 Soupe au Pistou





Amongst the starters, the Soupe au Pistou is hearty and satisfying, awash with coco beans and perfectly cooked diced vegetables that include yellow and green zucchini, carrots, cabbage, fine beans, red onions and potato in a fragrant basil and garlicky vegetable broth.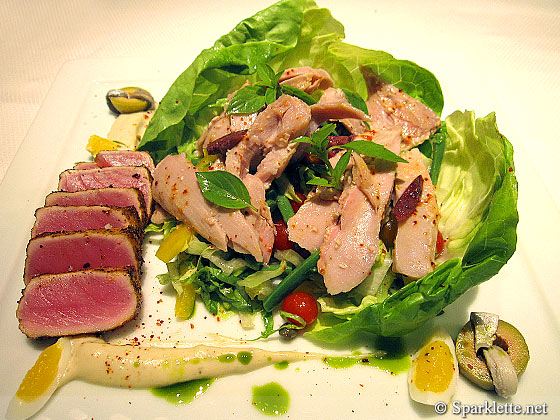 Salade Nicoise





The colourful Salade Nicoise, a dish native to Nice, is composed of tuna done in two different ways – confit and seared – bell peppers, olives, potatoes, green beans and anchovy dressing served on a bed of butterhead lettuce. A visually appealing and gastronomically satisfying dish.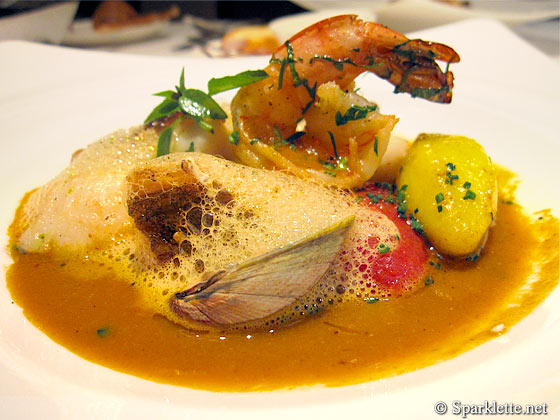 Bouillabaise





A personal favourite is the bouillabaise. A succulent tiger prawn, scallop, John dory and red snapper with fennel, tomato confit and potatoes enliven the taste buds in a lively and intensely flavoured Mediterranean fish broth made with fish, saffron, Pernod and fish stock. This French classic is simply a pleasure to ingest.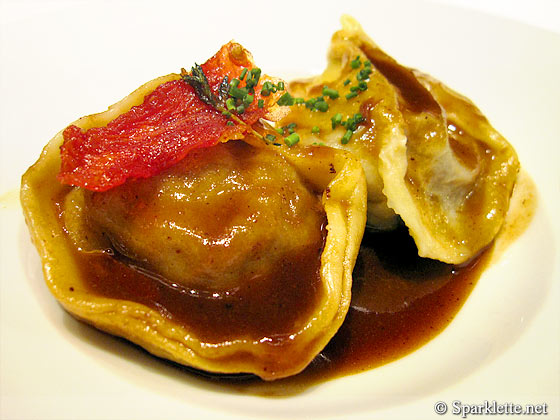 Braised lamb ravioli





Yet another superlative effort is the flavourful braised lamb ravioli, with pasta skin enveloping a nucleus of red wine lamb shoulder, spruced up with rosemary lamb jus. If you are used to mild flavours, you may find this too heady.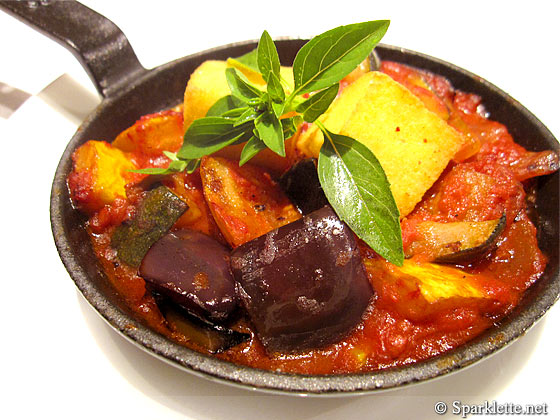 Ratatouille





As a fan of Pixar movie Ratatouille, I was looking forward to the dish that goes by the same name the whole night. I was disappointed to see that it was not presented in the picturesque way as depicted in the movie, with neatly sliced vegetables carefully arranged in alternating colours. I guess creating a dish like that takes too much time.
Instead, the ratatouille is served the usual way, as a garlicky stew of tomato, zucchini, eggplant, onions and bell peppers. With no distinct flavours, the dish is generally quite forgettable.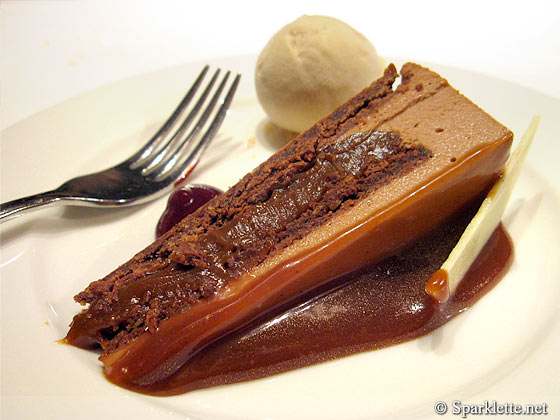 Mousse au Chocolat au Lait





For dessert options, chocoholics will be pleased with the Mousse au Chocolat au Lait, a rich composition of milk chocolate mousse, crunchy hazelnut biscuit, apricots, and lemon-hazelnut ice cream.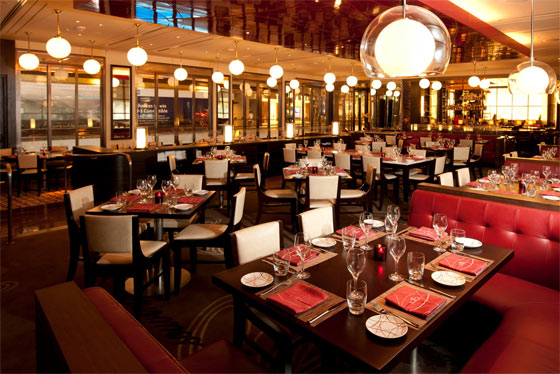 Mondays in Provence at db Bistro Moderne offers a nice culinary tour of South France. The dishes are both colourful and flavourful, lending a different sort of summery flavours to Singapore.
Have Your Say!
Where can you enjoy the best French cuisine in Singapore? Share all your thoughts via Facebook or Twitter or by leaving a comment!
db Bistro Moderne
The Shoppes at Marina Bay Sands
10 Bayfront Avenue #B1-48
Singapore 018956
Tel: +65 6688 8525 |
Website