Now that Mid-Autumn Festival 2012 is just around the corner, it's time to get busy with the sampling of various mooncake combinations from restaurants around town. With so many different ingredients, colours, flavours and even scents, mooncakes can almost be a separate class of food by itself these days!
Tip: Check our freebies section for the mooncake giveaways this season!
At Peony Jade Restaurant, the chefs have dusted up a big flour storm to come up with traditional, snowskin, fruity and even Angry Birds mooncake creations!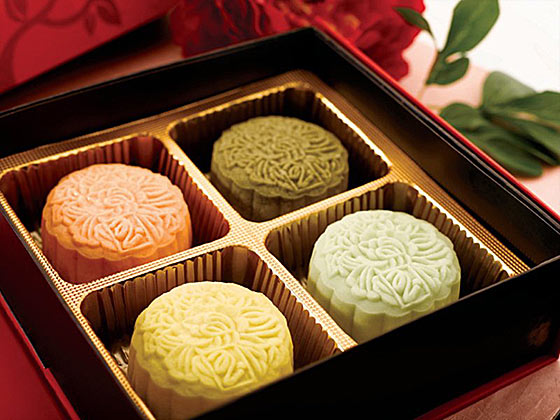 4 Heavenly Flavours
S$60 for a box of 4





The snowskin selection, 4 Heavenly Flavours, draws inspiration from 4 fruity flavours:
Pure Mao Shan Wang durian in organic pandan
Alphonso honey mango sago pomelo
Fragrant lychee
Chempedak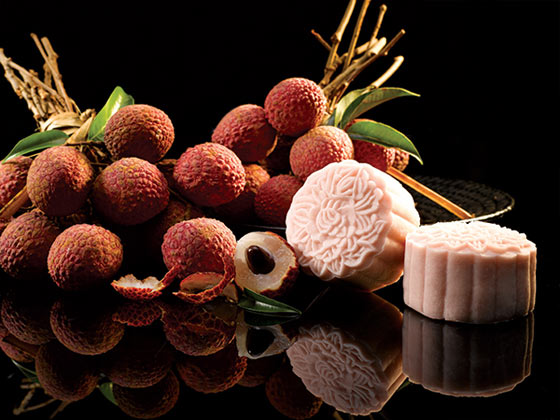 Lychee snowskin mooncake
S$48 for a box of 4





My personal favourite is the lychee snowskin mooncake. This pretty in pink morsel is packed with sweet and juicy lychee chunks that come alive on your taste buds. I find this a godsend on a hot sunny afternoon. Best consumed chilled.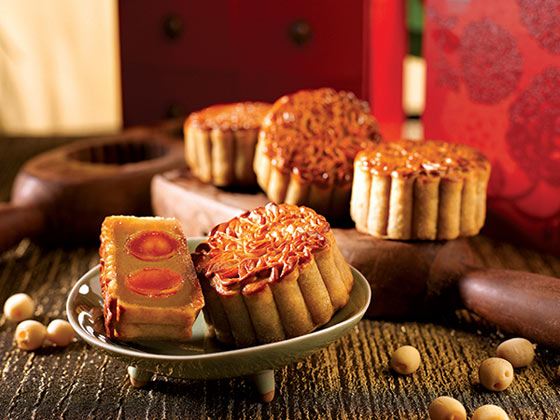 Imperial combo set
S$58 for a box of 4





Traditionalists can pick something from the baked selection, which includes:
White lotus paste with melon seeds
Mother of pearl white lotus paste with macadamia nuts & single yolk
Mother of pearl white lotus paste with macadamia nuts & 2 yolks
White lotus paste with black sesame and egg custard paste
To get a taste of all four options, go for the imperial combo set. I enjoy the traditional baked mooncakes thoroughly as they are not overtly sweet. As delicious as they are, mooncakes are also decidedly chock-full of calories. So what we usually do at home is that we cut each mooncake into eighths instead of quarters, so that we don't indulge in too much at one go.
And finally…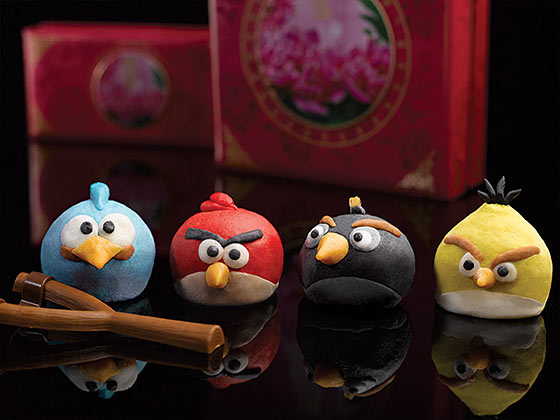 Angry Birds egg custard snowskin mooncakes
S$88 for a box of 4
Angry Birds mooncakes! These fun and playful mooncakes come in four different bird designs. I'm glad that the restaurant has opted to make the birds come alive in 3D versions rather than going for stencilled designs. Each mooncake is filled with velvety egg custard encased within a crust made of natural fruit flavour.
If you are a fan of Angry Birds, be sure to grab these fast as there are only 3,000 boxes available.
Have Your Say!

Loading ...
What mooncakes are you buying this year? Share all your thoughts via Facebook or Twitter or by leaving a comment!
Peony Jade Restaurant
Tel: +65 6659 8871 / +65 6570 5604 / +65 6570 5640 |
Website
Peony Jade Clarke Quay
Clarke Quay
3A River Valley Road
Singapore 179020
Opening hours: 12noon – 9pm daily
Peony Jade Keppel Club
Keppel Club
10 Bukit Chermin Road
Singapore 109918
Tel: +65 6276 9138
Opening hours: 11am – 9pm daily