Durian lovers can rejoice; the crowd favourite Goodwood Park Durian Fiesta is back for 2013! From 1 March to 21 July 2013, you can dine in at the Goodwood Park Hotel deli or take away durian cakes made with the finest D24 grade durians that promise intense flavour and creamy flesh.
For Goodwood Park Durian Fiesta 2013, there are new creations as well as signature delights like the durian mousse cake and durian puffs.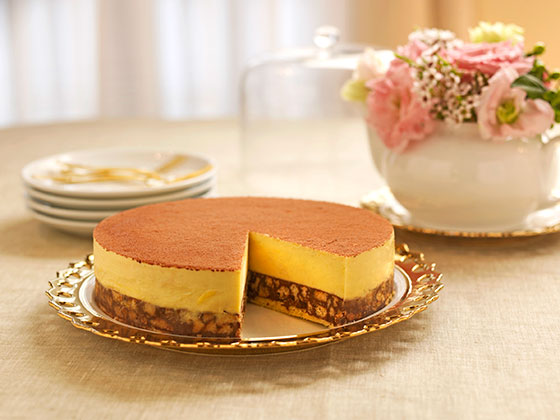 Durian chocolate marquise cake
S$11 per slice; S$60 for 1.3kg
Rating:





A new highlight is the durian chocolate marquise cake, an exquisite creation that combines two decadent ingredients: rich chocolate and D24 durian mousse. With an almond sponge base and crushed biscuits to add extra crunch, this luscious creation will leave you wanting for more!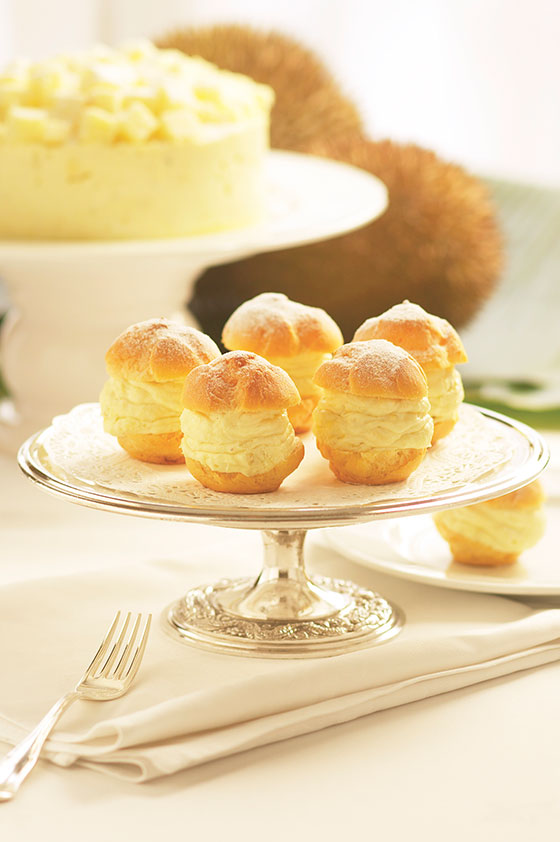 Durian puff
S$7 for 2 pieces; S$19 for 6 pieces; S$47 for 20 pieces
Rating:





Skilfully made with light choux pastry cases that sandwich a generous amount of rich durian mousse, the signature durian puff will satiate any big durian craving!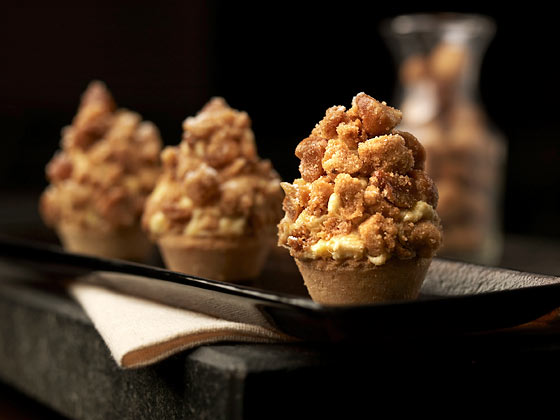 Durian macadamia nut crumble tartlet
S$10.80 for 2 pieces; S$28.80 for 6 pieces
Rating:





Newly introduced last year, the dainty durian macadamia nut crumble tartlet has made a return for 2013. This crunchy treat packs a whole lot of nutty flavour – a delight to munch on.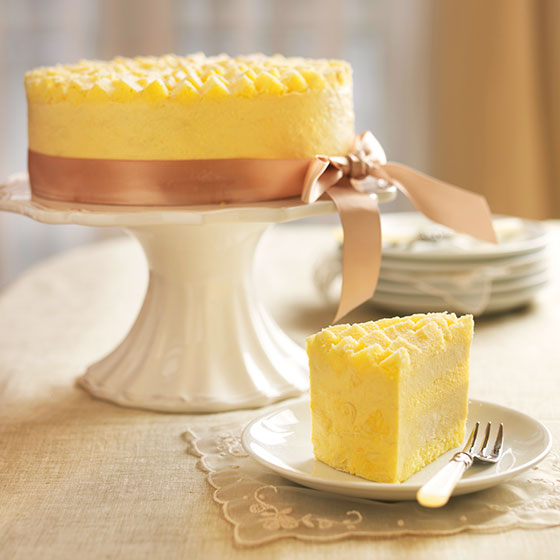 Durian mousse cake
S$11 per slice; S$60 for 1.3kg; S$115 for 2.5kg; S$158 for 3.5kg





The durian mousse cake needs no introduction. This is probably one of the most popular durian cakes at the hotel, and is the cake that kicked off the hotel's first durian promotion in 1983! Amongst all the durian cakes, I think the durian mousse cake has the most durian mousse and pulp in it.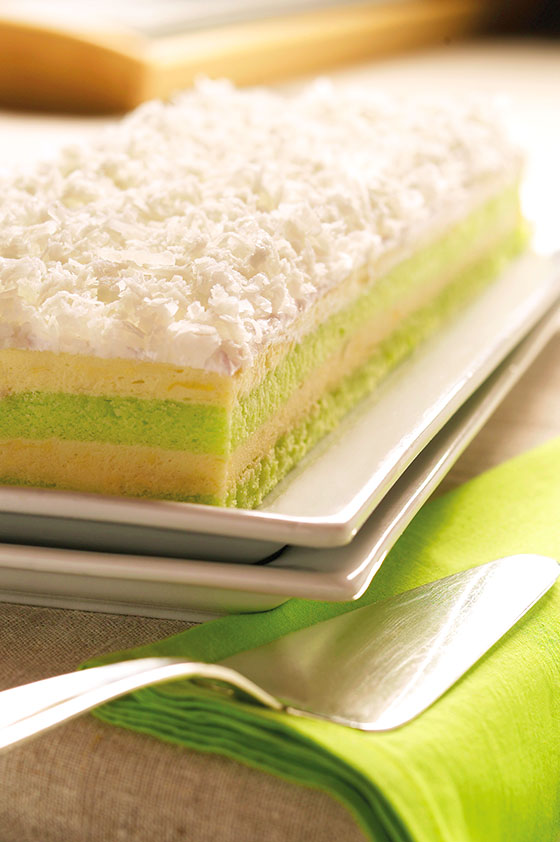 Durian, pandan & coconut cake
S$11 per slice; S$56 for 1kg
Rating:





The irresistibly fragrant durian, pandan & coconut cake combines three popular local flavours in one masterpiece. Delectable durian mousse is sandwiched between aromatic pandan (screwpine leaf) sponge and topped with crunchy coconut flakes. First introduced in 2005, it has since won over many palates with its unique taste, feather-light texture and top quality ingredients.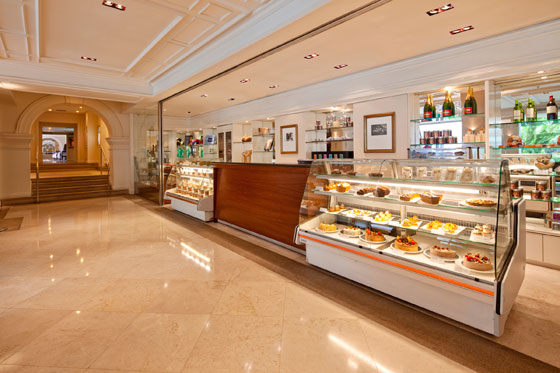 To enjoy all these goodies, Goodwood Park Hotel has put together a Durian Combo box set containing:
Durian chocolate marquise cake
Durian puff x2
Durian macadamia nut crumble tartlet
Durian mousse cake
Durian, pandan & coconut cake
It's a great way to sample all these durian pastries with considerable savings. You can grab this special box at the Deli throughout March 2013.
Have Your Say!

Loading ...
What are your favourite durian pastries and desserts? Where else can you get a good durian fix? Share all your thoughts via Facebook or Twitter or by leaving a comment!
Goodwood Park Hotel
22 Scotts Road
Singapore 228221
Tel: +65 6730 1786 |
Website
Operating hours: 9am – 9pm daily