As Valentine's Day approaches, we'll be sharing more food reviews related to the special day.
Whether or not you're romantically inclined, you will want a piece of these sweet cupcakes by home baker Jo Takes the Cake.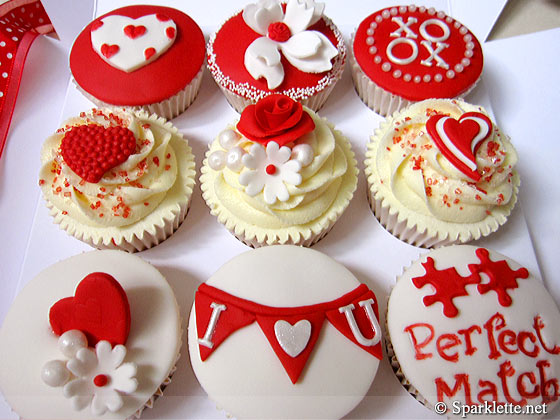 Valentine's Day vanilla cupcakes
S$30 for a box of 9





Just looking at Jo's cupcakes alone is such a joy. After all, the first bite is taken with the eye right? And they are available at a great price too.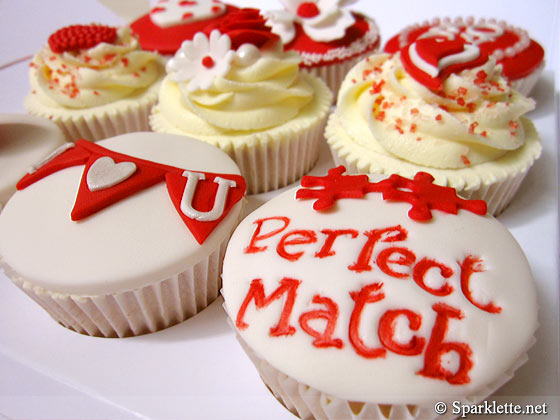 The set of 9 vanilla cupcakes share a common red and white colour scheme, each decorated with a unique Valentine's Day icon. They're so pretty I can stare at them all day! Which is your favourite?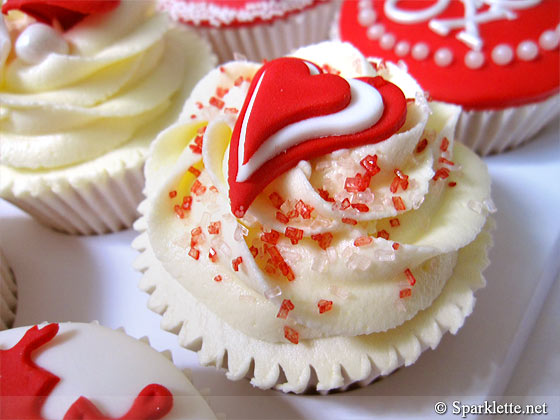 I love the attention to detail too. For instance, even the sugar sprinkles are dyed red for Valentine's Day! Make no mistake: These cupcakes are baked to impress. If you are racking your brains on what to give that someone special this Valentine's, these cupcakes will definitely make her day.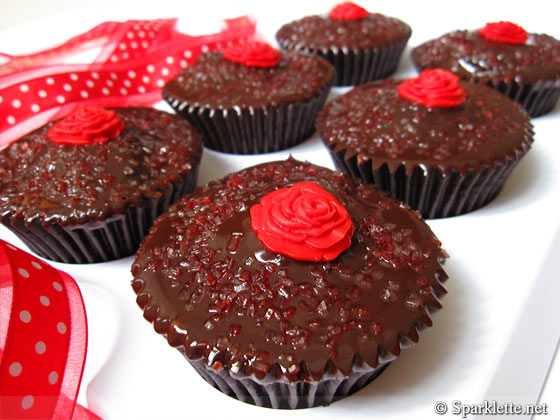 Valentine's Day chocolate cupcakes
S$20 for a box of 6





Since guys are less likely to appreciate the girlish hearts and flowers cupcakes, the set of 6 chocolate cupcakes can make a great gift for him. I personally find that this chocolate collection is quite pretty too. Each one is embellished with a red rose, and sprinkled with red sugar.
As a chocolate fan, I simply adore these. The top layer is a very thick coat of sinful rich chocolate. After that first bite, all doctor's advice is thrown to the wind. Drink loads of water after this okay?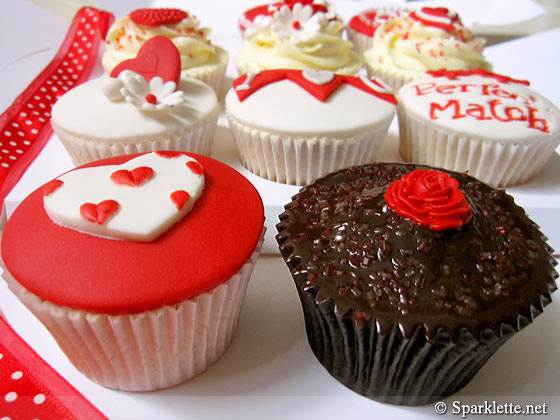 The packaging kind of hides the actual size of the cupcakes, which are in fact quite tall. I can't say this enough, but the prices of these Valentine's Day cupcakes are really reasonable. Even if you aren't buying these for someone, there's no reason not to get them for yourself. We all deserve a treat every once in a while.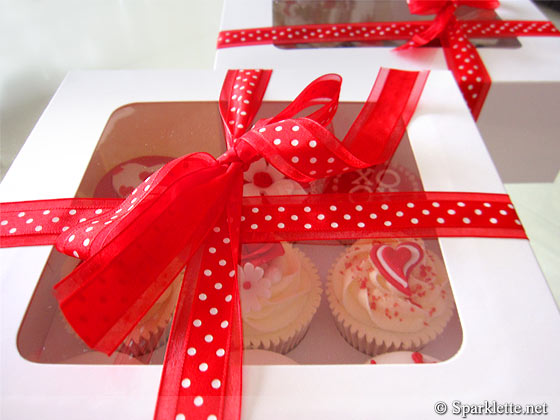 Plus, they come with sweet red polka-dotted ribbons. Love it!
A week's advance order is required. Self-collection at the Clementi area. To order, send a Facebook message to Jo Takes the Cake.
Have Your Say!
What's a great foodie gift for Valentine's Day? Share all your thoughts via Facebook or Twitter or by leaving a comment!