In the mood for Teochew kueh (Chinese pastry)? Get it all at Kuehs and Snacks, a bakery shop along Bukit Merah Lane near the Alexandra Village food centre. While its English name is descriptive enough, I personally prefer the shop's endearing Chinese name, which translates to "Aunts' and Grannies' Teochew Kueh".
This air-conditioned shop is run by an elderly Madam Chia Siew Yin, who oversees that all her kueh are freshly handmade daily.
A crowd favourite is the ang ku kueh that comes in a dazzling array of more than a dozen flavours with attractive colours to match.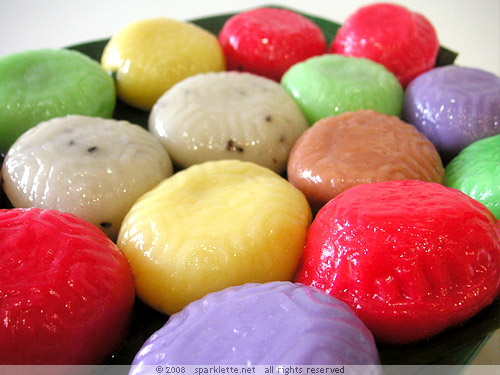 Ang Ku Kueh
S$0.60 per piece
Rating:





With popular flavours that include green tea, coconut, peanut and even durian, each priced at an affordable 60 cents, it's no wonder that customers are buying these pastries by the dozen! I like that the kueh isn't too sweet, and I can eat a few of these at one go without getting tired of the taste.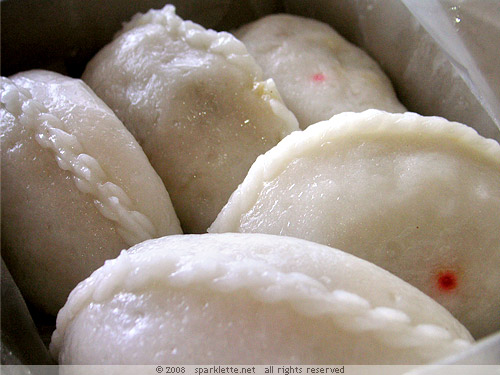 Soon Kueh
S$6.50 for a box of 5
Rating:





Soon kueh is a form of a steamed Chinese dumpling made of rice flour skin. It is eaten with sweet dark soy sauce and chilli paste. Most modern renditions of the dumpling have chopped turnip strips as filling. But at kuehs and snacks, the soon kueh is made the traditional way with soon (bamboo shoots) as filling.
At $6.50 for a box of 5, the soon kueh here tends towards the pricey side. But you do get your money's worth. Each one is a chunky piece overloaded with delicious filling. Even with the ample ingredients, the chewy and elastic thin skin is somehow able to hold the generous filling without breaking.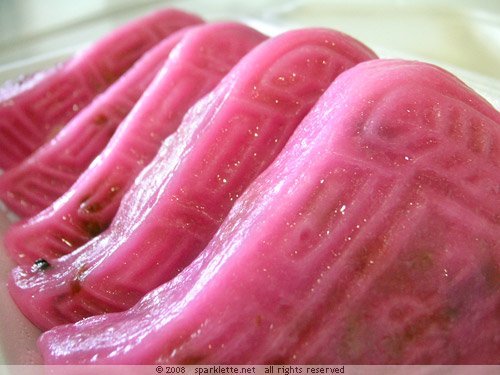 Peng Kueh (Glutinous rice snack)
S$0.90 per piece
Rating:





When it comes to Teochew kueh, the pretty in pink peng kueh is a staple. Stuffed with glutinous rice, this kueh is normally eaten with the same sweet dark soy sauce and chilli paste as the soon kueh.
I find the peng kueh here to be rather dull though. While I have no complaints about the texture which is soft and just nice, the ingredients are rather bland with just a wee bit of peanuts and nothing else.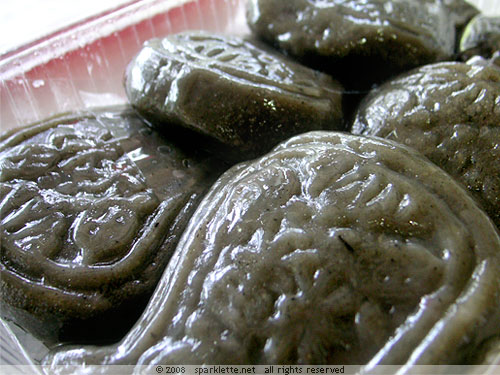 Black Kueh
S$7.80 for a box of 5
What I have yet to try is this novelty item, the black kueh. It resembles the peng kueh, except that it has an uncommon black skin like its name suggests. Made with a special Chinese herb, this is perhaps one of the most unusual kueh you would find! If you have tried this, let me know what it's like. I'm quite curious about the taste.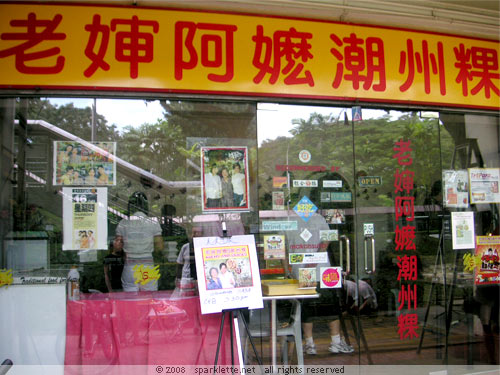 Kuehs and Snacks
125 Bukit Merah Lane 1 #01-164
Singapore 150125
Tel: +65 6273 5875
Bus services: 14, 33, 51, 61, 93, 100, 195, 197
Nearest MRT: Queenstown
Opening hours: 8am – 7pm daily