50s Wanton Mee at Kim Keat Palm Market and Food Centre has been enjoying a fair bit of business from my family lately. Well, let's just say it's hard not to like the food, or the endearing elderly couple running this Toa Payoh stall!
The portion they give for each plate of noodles is quite ample, so I would find myself having difficulty finishing all of it. The wanton mee comes covered in a generous heap of sliced char siew (barbecued sweetened pork) that would no doubt satisfy all you char siew fans!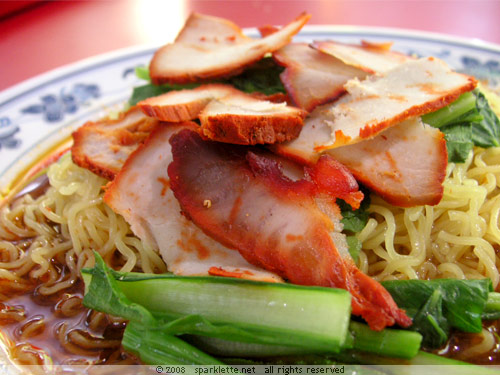 Wanton Mee (noodle with Chinese dumpling)
S$2.50
Rating:





What makes the full-egg noodles taste so good is the savoury dark anchovy-based sauce. Yum! This same sauce can also be found in their other dish, the dumpling noodle. But personally, I still prefer the Pontian version where the sauce is sweet and spicy.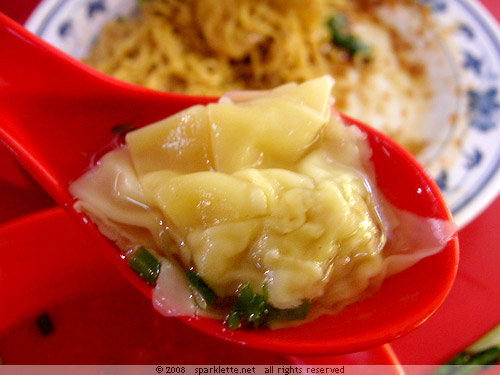 Not to forget, of course, is that you also get three delicious wantons in a bowl of tasty soup.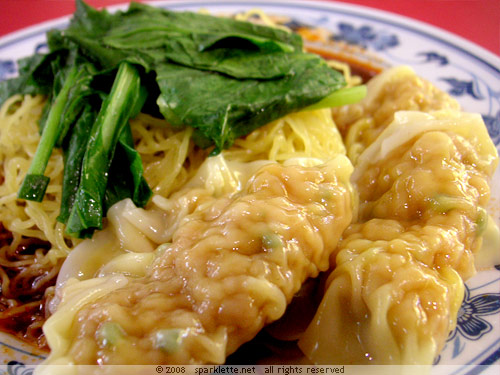 Dumpling noodle
S$2.50
Rating:





Another recommendation is the dumpling noodle. The three dumplings, also served in a bowl of soup, are of substantial size and worth every cent. Each one is stuffed with a large amount of filling underneath a thin translucent flour skin. Very yummy!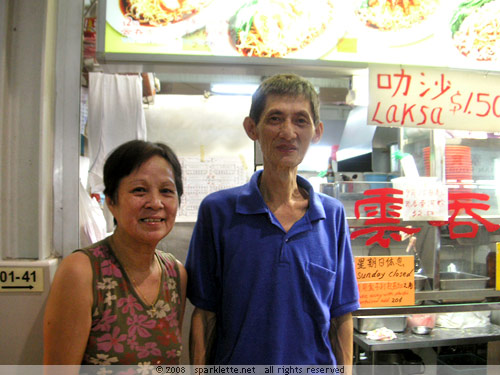 And this is the pleasant couple that run the stall. ieatishootipost confessed of his soft spot for them, and I can see why. When I mentioned that I was going to feature them in my blog, they were so happy and excited, and even insisted on giving my family a free meal! Of course, we had to decline their generous offer. Business is business right?
They said that they have been running their stall for more than two decades, and even used to have a canteen stall at Anderson Junior College before moving to ABC Market, and now Toa Payoh.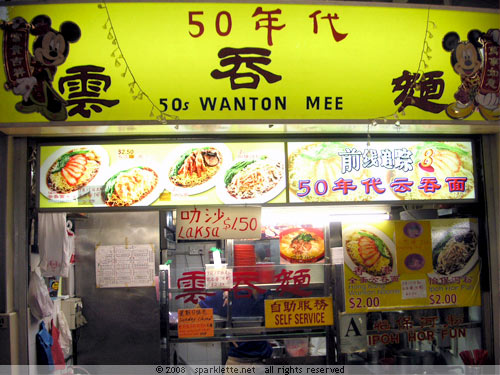 50s Wanton Mee
Kim Keat Palm Market and Food Centre
22 Lorong 7 Toa Payoh #01-41
Singapore 310022