I was craving for Thai food just the other day, and managed to get my fix at Lerk Thai. Out of all the Thai restaurants I have eaten at, Lerk Thai seems to serve the most delicious food!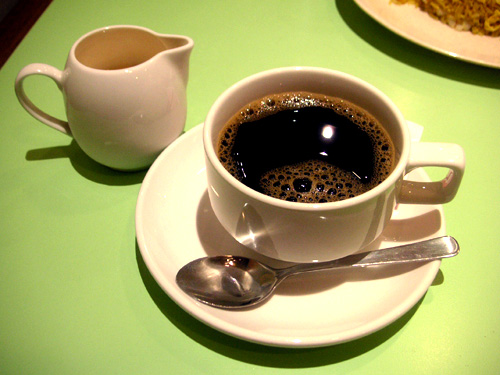 Thai Coffee
S$2++
Rating:





Had me a cup of Thai coffee, which was a-okay. In my opinion, the best coffee is still the ones sold at neighbourhood kopi tiam (coffee shop).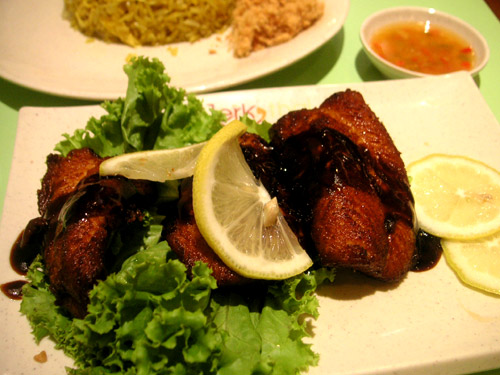 Fish Fillet with Special Exotic Thai Sauce
S$6.80++
Rating:





For the main course, I had the pla yang sod rab manow (pacific dory fish fillet) pan-fried in a special exotic Thai sauce. I had picked up some basic Thai language before, so I do know that pla means fish, but that's the furthest I can get.
The dish came along with a very sour sauce. The fish itself wasn't good. It was a little stiff, dry and possibly over-fried. Even the secret recipe sauce couldn't save it.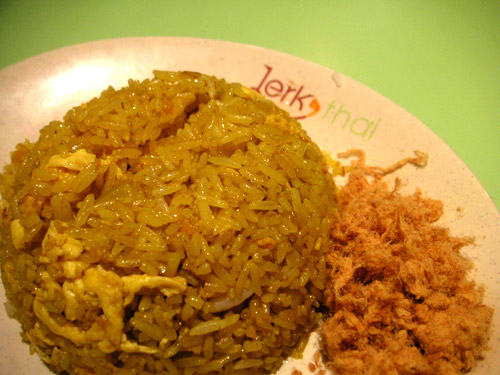 Pineapple rice
S$4.80++
Rating:





The pineapple rice was darn good though! It came with egg, prawn, and pork floss! It was superb, especially with the floss.
Currently there are three branches of Lerk Thai on the island. I have provided the details of the Bugis village branch, which was the one I dined at.
Lerk Thai
– Bedok Point, 799 New Upper Changi Road #02-12/14
– Bugis Village, 249 Victoria Street
– Centrepoint, 176 Orchard Road #01-59-62
– Changi Airport Terminal 3 Transit Lounge
– Marina Square, 6 Raffles Boulevard #02-202
– PoMo, 1 Selegie Road #01-06
– Singapore Expo, outside Hall 6
– Tanjong Pagar MRT #B1-27/27A
– The Verge, 2 Serangoon Road #01-21
– White Sands, 1 Pasir Ris Central Street 3 #03-14
– Woodlands Civic Centre, 900 South Woodlands Drive #01-07
Website
Russia – free sex country, here the most dosutpnye and beautiful girls, especially in the city of Sochi, where you can rent a prostitute https://sochi-xxx.net in 5 minutes!