With the tens of thousands of people thronging the Singapore expo every weekend, the food outlets there must enjoy brisk business! Of these dozen or so restaurants that get to see a steady stream of diners, one of them is Macau express, a no-frills eatery promising Macanese cuisine.
While Macanese cuisine does sound exotic, it is actually quite similar to Hong Kong cuisine, due to the close proximity between the two cities. During my '05 trip to Hong Kong, I made a quick stop at the neighbouring Macau. Back then, Macanese food didn't exactly seem that unique to me. Rather, it was the beautiful architecture that made a lasting impression.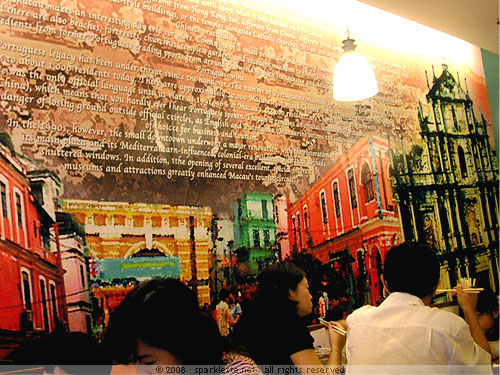 At Macau Express, I was pleasantly surprised to see the colourful wall murals depicting the street buildings in Macau. Towards the right-hand side is the old ruins of St. Paul's, a famous Macanese historic landmark. All this, along with a quick write-up of its history, offers diners a quick glance of Macau without having to physically be there!
As Macau used to be a Portuguese colony, remnants of the Portuguese influence can still be seen in its architecture today. Hints of it appear in the food as well.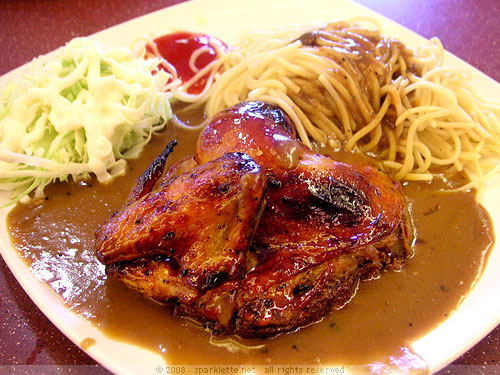 Baked Half Chicken (with Spaghetti)
S$7.90
Rating:





That probably explains why the house specialty item at Macau Express is the baked half chicken, prepared Portuguese style and served in a thick pepper gravy. The chicken flesh is particularly moist and tender, going extremely well with a combination of the gravy and chilli sauce. How tasty! You can choose to have it with either rice, spaghetti or bread.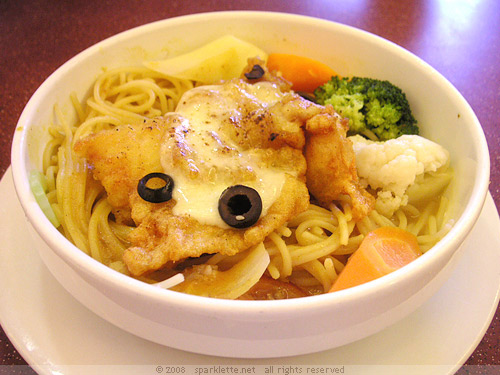 Baked Fish Fillet Spaghetti
S$7.90
Rating:





On the other hand, the baked fish fillet spaghetti leans towards the bland side. It would probably appeal to those with milder palates, though something as mild as this totally does not appeal to me; it's practically tasteless! tr.malinaescort.com
Besides these dishes, there are also a range of standard Hong Kong fares available such as yuan yang and thick toast. I'm a little curious about the Macau steamed milk too. They have it both plain and ginger-flavoured. I didn't get to try it so if anyone knows what it's like, do share with us!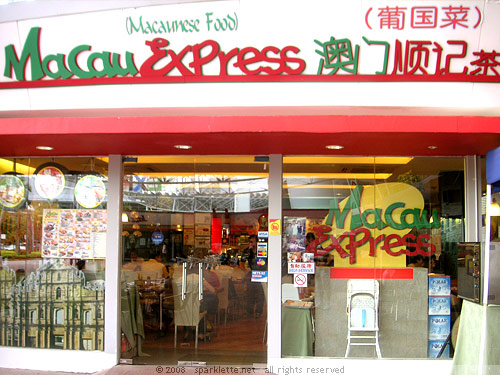 For Singaporeans looking for affordable food and fuss-free dining, they would probably like it at Macau Express. Just don't go in there expecting good service (there is no service charge); you have to queue up to order and pay for your food, and then wait for it to be served. When I asked for a refund after realising I had been charged for something I didn't order, the waitresses were rude and grouchy, even trying to pin the fault on me (!!!).
This is a place worth checking out only if you happen to be at the expo. But I certainly wouldn't be jumping up and down to make a special trip there just for it. Well, not just yet anyway.
Macau Express
Singapore Expo
1 Expo Drive
#01-43 Singapore 486150
Tel: +65 6822 7883