Mackenzie Rex Restaurant has been cooking up a storm of wonderful dishes since 1966. It is one of my family's favourite Chinese restaurants, and I plan to religiously bring my family here for every celebratory event like birthdays and holidays.
And the best part? It is halal certified!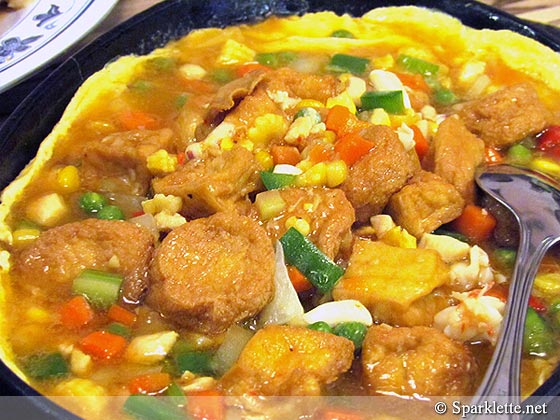 Hot plate beancurd
S$16 (medium serving)





For side dishes and starters, we usually order the hot plate beancurd and fried mixed vegetable.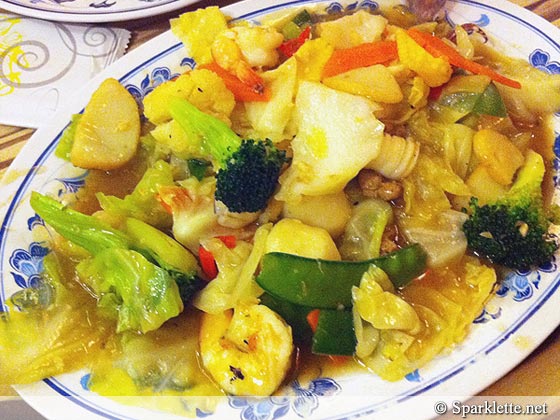 Fried mixed vegetable
S$12 (medium serving)





At a recent dinner here, we also order three main dishes to spice things up. Let's start with the chicken, shall we?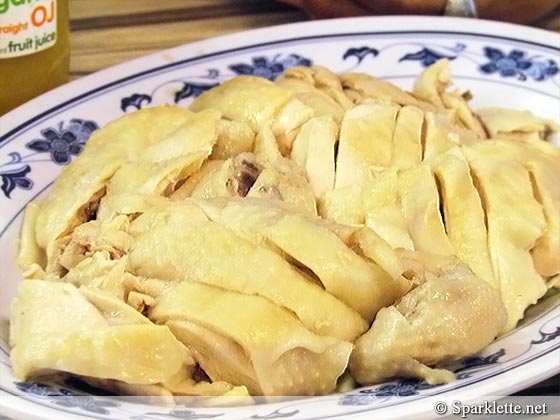 Steamed whole chicken
S$30





Even before you dig in, the presentation of the steamed whole chicken already teases your taste buds, its glistening skin resting on the fleshy white meat. The meat is tender and flavoursome even when eaten alone without having to dip into the chilli or soy sauce.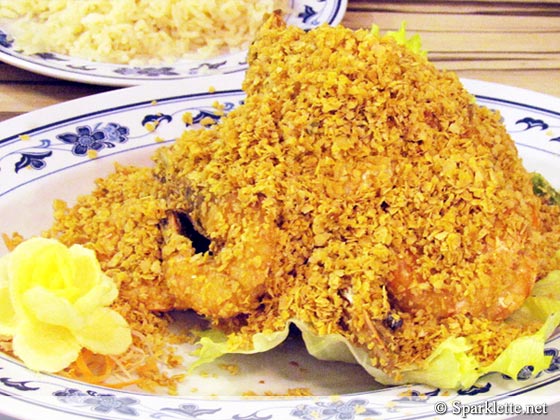 Crispy cereal prawns
S$30





As for the crispy cereal prawns, the prawns are hidden within the mountain of fried cereal. The shellfish are plump and very crunchy! sexoprague sex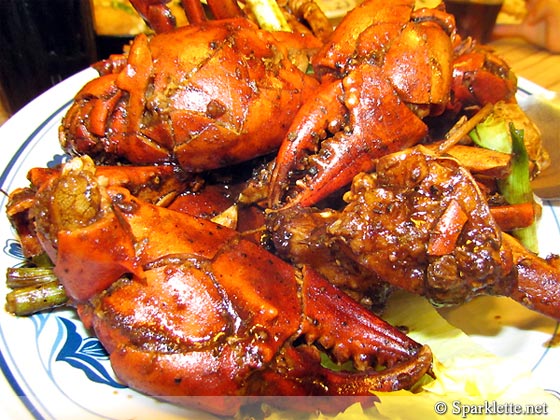 Black pepper crab
S$72





And behold, the black pepper crab! Even as I am munching down on the prawns, I am in awe once the crabs arrive. They are huge! The best part is that the claws have already been cracked for our convenience, a very thoughtful gesture from the chefs in the kitchen. The crab meat is incredibly soft, and the size of each chunk is bigger than my two thumbs combined. That's two thumbs up from me!
One noteworthy dish that has not been photographed here is the restaurant's signature Hainanese chicken rice. It is quite amazing and every second of chewing the polished rice would leave you tingling with goodness! Well, don't take my word for it, go try it for yourself!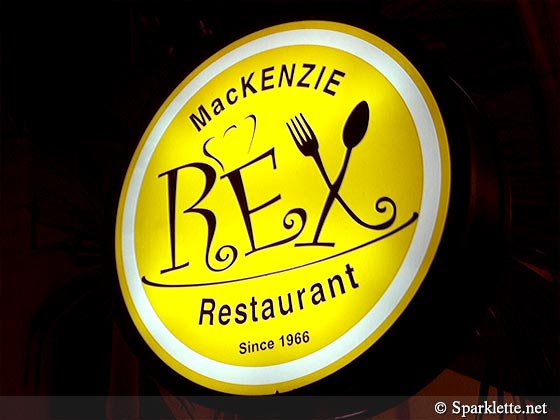 Have Your Say!
What are the good halal Chinese restaurants in SIngapore? Share with us in the comments!
Mackenzie Rex Restaurant
(

Halal certified
)
Website
Opening hours: 11:30am – 10pm daily
Mackenzie Rex Restaurant Selegie
66 Prinsep Street #01-01
Singapore 188668
Tel: +65 6336 1702
Mackenzie Rex Restaurant Changi
144 Changi Road
Singapore 419725
Tel: +65 6344 1066

Yahya Ayob blogs about his travel adventures, random food finds, exotic car huntings, social events and more at prodigious.sg.