Nestled in a row of shops along Upper East Coast Road, Megumi Japanese Restaurant is perhaps one of the best Japanese restaurants in Singapore – a fact that residents of the east have been keeping mum about.
Non-eastern dwellers need not miss out on good food as Megumi Japanese Restaurant also has a second outlet at Sunset Way in Clementi.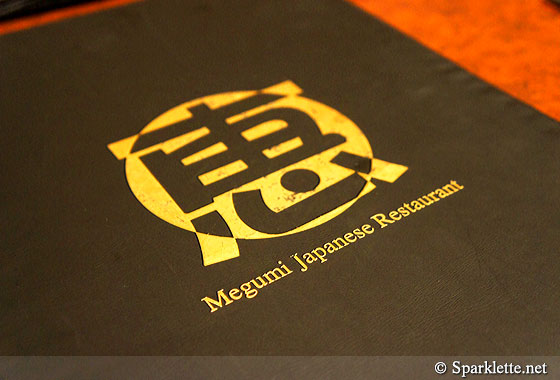 At the breezy East Coast area, the restaurant's unassuming interior resonates with warmth. Its simple, yet cosy ambience makes it an ideal spot for a quiet weekday meal. Here's a tip for you: Do check out the latest specials on the board near the kitchen.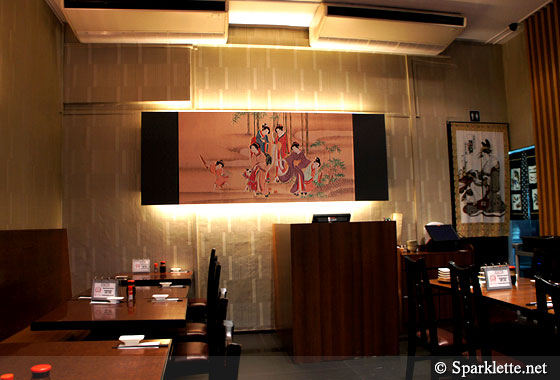 The service here is sincere and prompt, with the helpful staff providing recommendations from the menu, as well as offering you the restaurant's current promotions.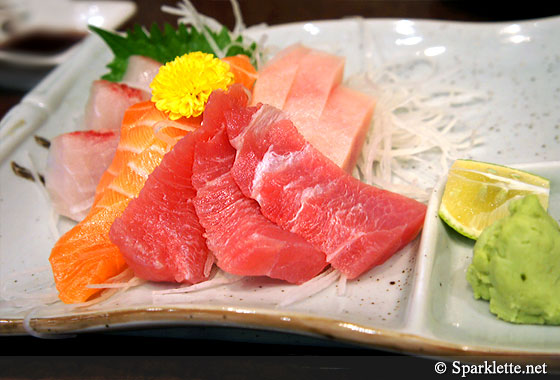 Take sashimi
S$28++





Kick off your meal with the Take sashimi platter, a mixture of four types of fish. The lingering freshness of raw fish slices – tuna, salmon, swordfish and yellowtail – will be thoroughly appreciated by any sashimi lover.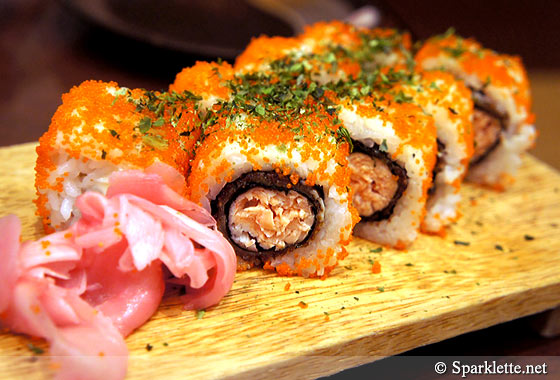 UFO maki
(rolled sushi)
S$12++





Aptly named "UFO" maki, the fish within is chosen by the chef so you are left wondering what he has in store for you before the rolled sushi arrives. Fortunately, the chef's selection of cooked salmon wrapped with rice in crunchy, fried salmon skin and covered in prawn roe does not disappoint!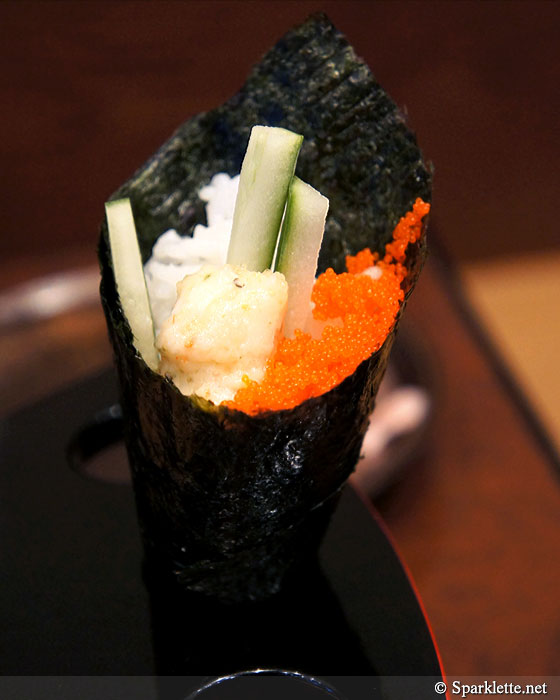 Lobster salad temaki
(hand roll)
S$4++





One of Megumi's off-the-menu items, the lobster salad temaki (hand roll) is filled to the brim with savoury deliciousness!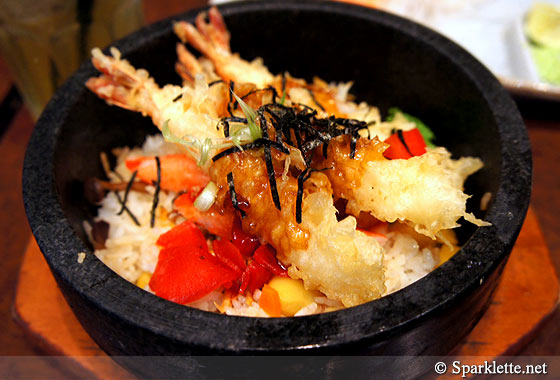 Ebi Kani Ishi Nabe
S$15.80++





Served in a hot stone bowl, the Ebi Kani Ishi Nabe of tempura prawns, crab meat and rice sprinkled with dried anchovies makes a warm, satisfying meal. I especially like the fact that the fragrant bits of slightly burnt rice add to the texture and flavour of the dish.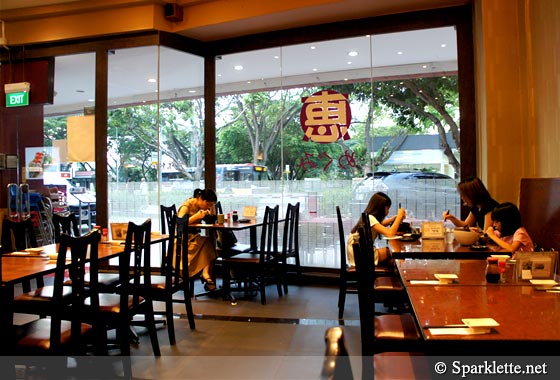 Established for five years and counting, Megumi Japanese Restaurant continues to offer good quality Japanese food at decent prices. Reservations for dinner are highly recommended, as it is common to see a full-house crowd on most days, and especially on weekends.
Have Your Say!
Where are the best Japanese restaurants in Singapore? Share with us in the comments!
Megumi Japanese Restaurant East Coast
77 Upper East Coast Road #01-03
Singapore 455218
Tel: +65 6243 0700
Opening hours:
Lunch: 11:30pm – 2:30pm daily
Dinner: 5:30pm – 10pm daily
Megumi Japanese Restaurant Sunset Way
Sunset Way
106 Clementi Street 12 #01-38
Singapore 120106
Tel: +65 6779 1411
Opening hours:
Lunch: 11:30pm – 2:30pm daily
Dinner: 6pm – 10pm daily