A serendipitous visit to Madam Saigon at Liang Seah Street lent the opportunity to sip on their Vietnamese drip coffee. (Yes, we were there whilst waiting for a table at the incredibly popular Porn's Thai restaurant next door.)
How do you like your coffee – black, with cream and sugar, or decaf? Are you a fan of the trendy cappuccino, or the no-nonsense plain black coffee?
I like my coffee robust and strong, especially with evaporated milk. But in this case, condensed milk would suffice.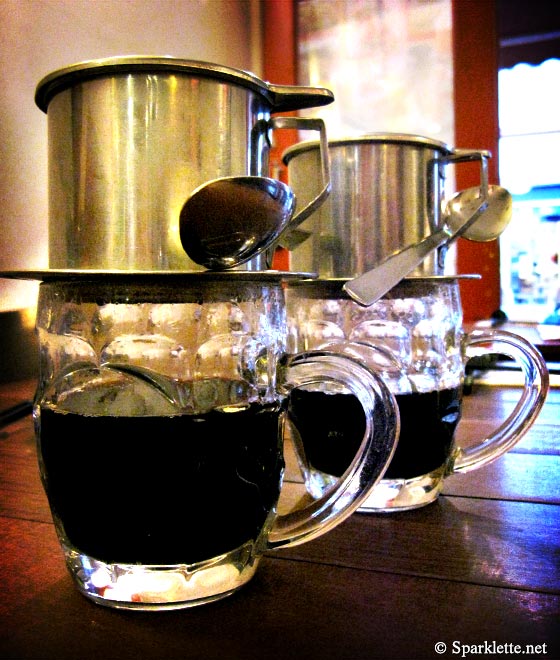 Vietnamese drip coffee
S$3.50++
Rating:





The glasses arrive with the obligatory stainless metal drip filter on top. The coffee, a deep black colour, then trickles through the press and into the glass. Wafting in the air is the lovely aroma of fresh coffee.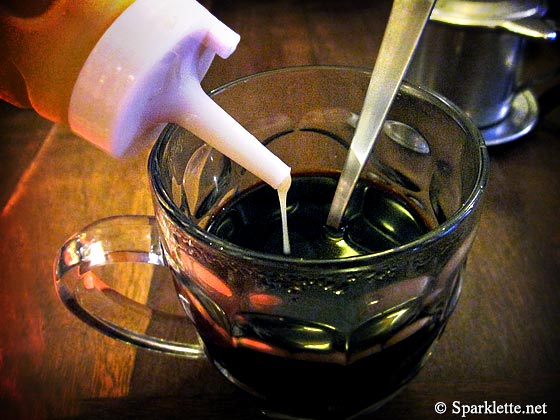 The condensed milk comes in a separate bottle and you can squeeze as much of it as you prefer.
Apart from satisfying the craving, coffee doesn't really have the effect of keeping me awake. I can have my usual caffeinated beverage just before bedtime and still fall asleep like a baby. But this drip coffee from Madam Saigon gives such a kick that 6 hours later during my usual bedtime, I still remain wide awake. I don't remember the full-bodied cup of joe from Trung Nguyen Coffee having the same effect either. moreno valley plumber
Surely, this is exactly the kind of coffee that we need every morning!
Video on Vietnamese drip coffee
Here's a video on how Vietnamese drip coffee is prepared.
Have Your Say!
What is your favourite type of coffee? Share with us in the comments!
Liang Seah Street outlet
30 Liang Seah Street
Singapore 189051
Tel: +65 6333 9798
Service:





Opening hours:
Mon-Fri: 11:30am – 3pm, 6-11pm
Sat, Sun & PH: 12-4pm
Millenia Walk outlet
Millenia Walk
9 Raffles Boulevard #01-26
Singapore 039596
Tel: +65 6338 3831 |
Website
Service:





Opening hours: 11:30am – 10pm daily