This Mid-Autumn Festival, visitors to Marina Bay Sands will have several mooncake options to choose from. The tantalising mooncake treasures include traditional, chocolate, cheesecake, tea-based and even unique ones made with liqueur.
SweetSpot
At SweetSpot, the Go Green range of mooncakes are made using sustainable Javanese chocolates. The fragrant pandan snowskin encases a filling of caramelised bananas and cashews.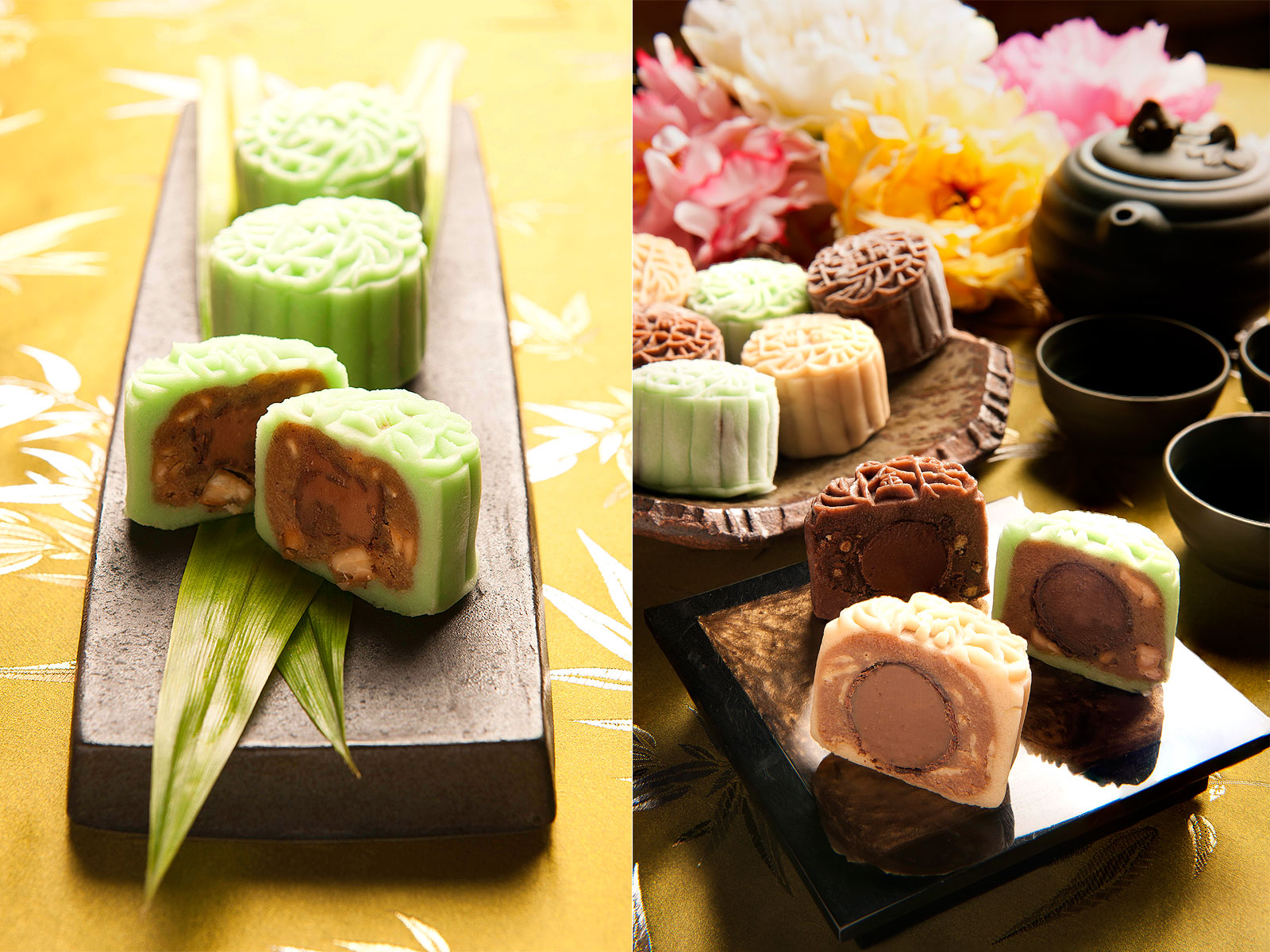 Snowskin mooncakes
S$58 – 62 for 4
Other snowskin creations include the Dark Chocolate Orange Grand Marnier and Salted Caramel Almond Crunch. Chocolate lovers can indulge in the former's creamy dark chocolate filling with a refreshing citrus twist. The latter will titillate taste buds with its salty and sweet combination of caramel and chocolate, with crunchy almonds providing a nutty finish.
Au Chocolat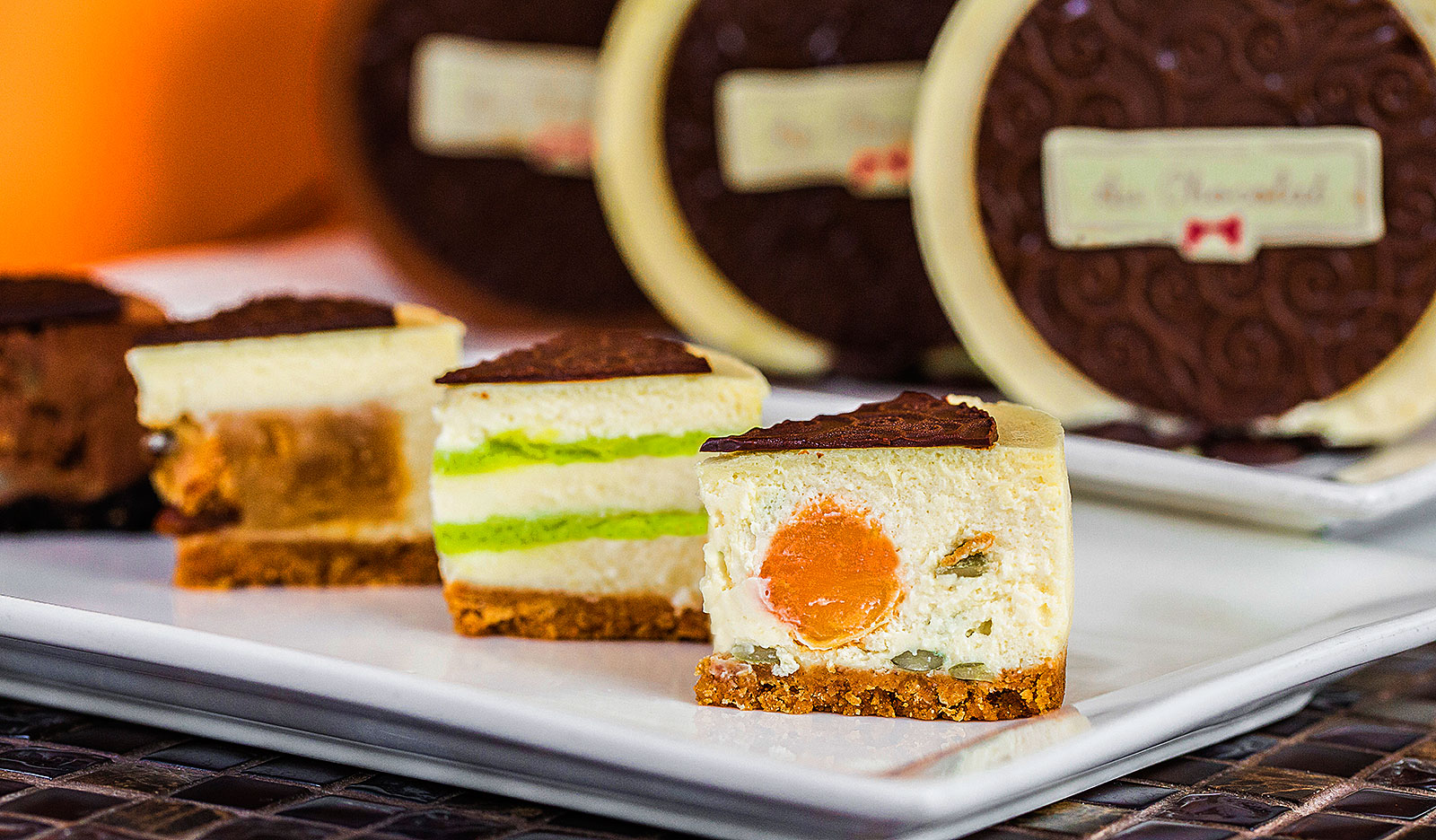 Cheesecake-based mooncakes
S$18 per piece, S$68 for 4
For cheese lovers, the Au Chocolat Confiserie and Bistro is offering cheesecake-based mooncakes such as Rum & Raisin White Lotus, which is made up of rich white lotus paste swirled with rum and the popular Pandan Kaya, comprising a smooth cheese base and home-made kaya, all atop a flavourful graham base.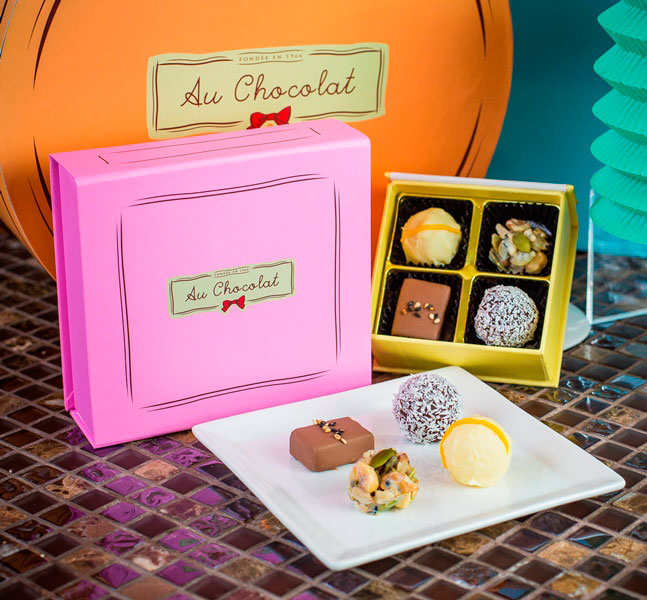 Mid-Autumn pralines
S$3 per piece, S$12 for a box of 4
Another worthy mention is the range of 4 dainty delectable pralines created specially for the Moon Festival. The chocolates boast a contemporary twist of flavours, namely Black Sesame Feuilletine, Mixed Nuts Rocher, Salted Yolk Truffle and Pandan Kaya Truffle.
Check out the 10 mooncakes not to be missed this Mid-Autumn Festival 2013.
Jin Shan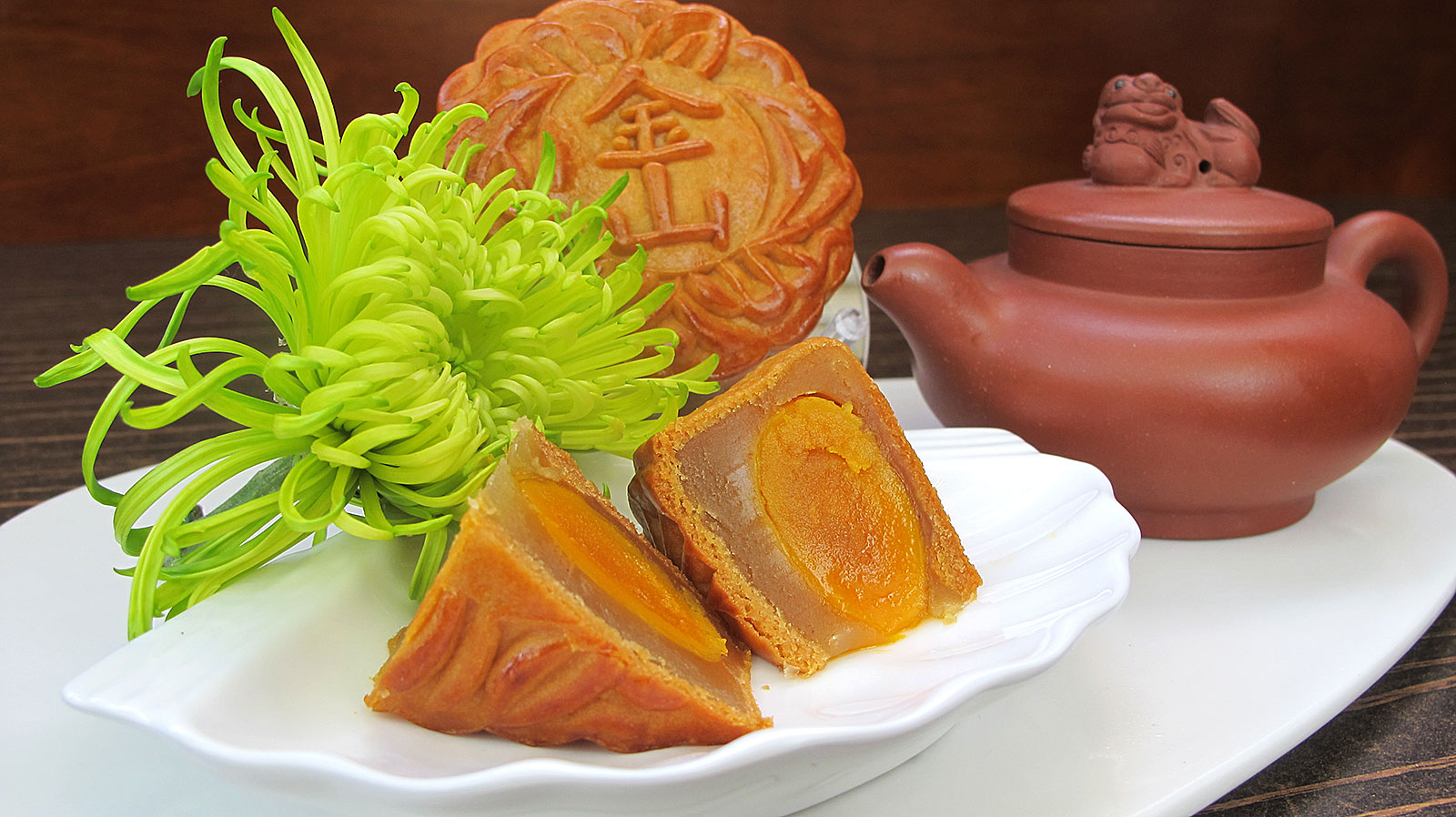 Traditional mooncakes
From $50 for 4
For the traditionalists, Jin Shan is launching a selection of timeless traditional baked mooncakes complete with smooth lotus paste and generous fillings such as creamy egg yolks, macadamia nuts and the traditional assorted seeds with ham.
TWG Tea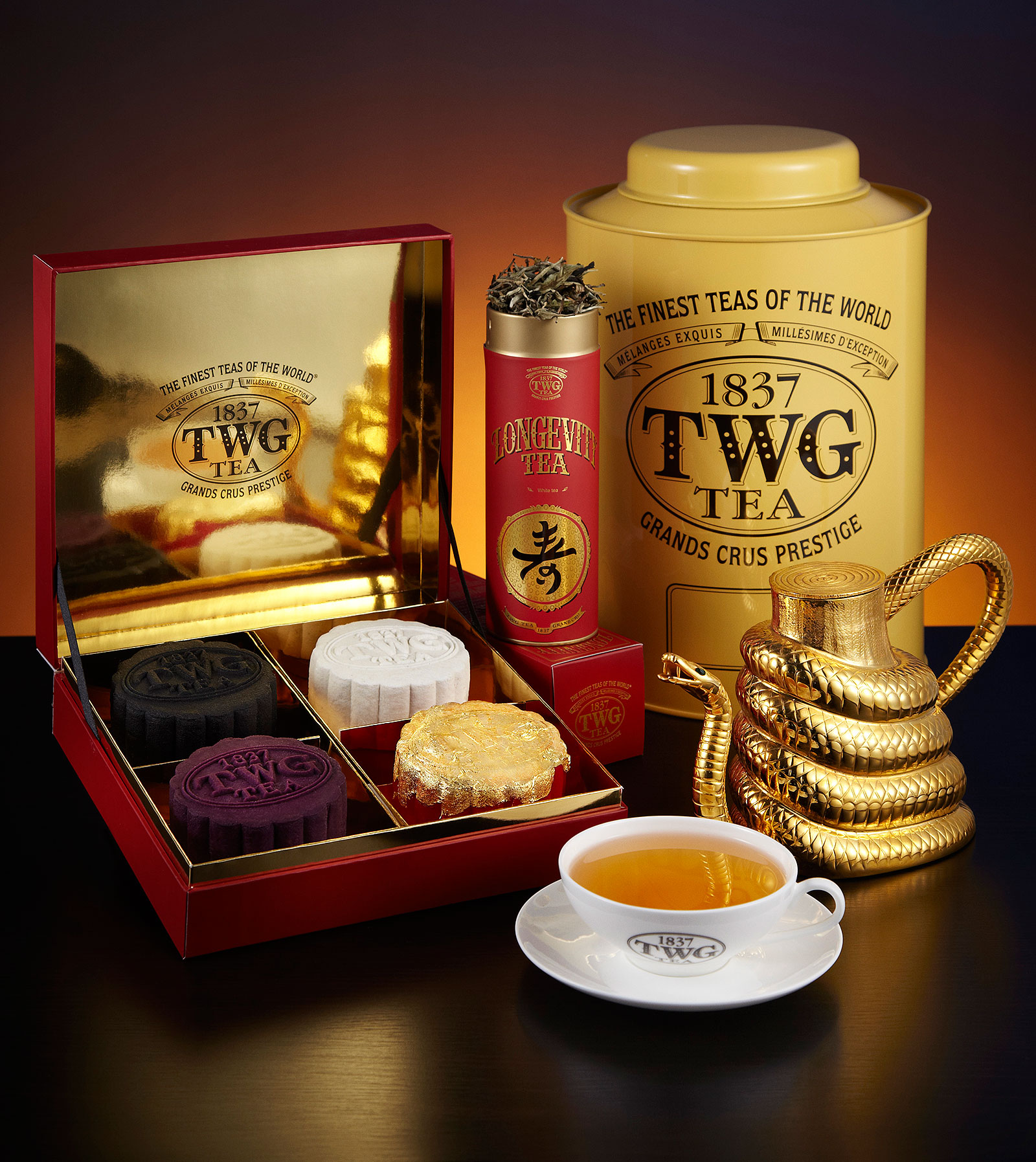 Longevity Tea mooncakes
$52 for 4
Pair your mooncakes with tea at TWG Tea. Better yet, treat yourself to the Longevity Tea mooncake collection featuring four luxurious tea-infused snowskin and four traditional mooncakes. The highlight of them all is the Longevity, a scarlet red snow skin mooncake filled with white tea, infused white chocolate mousse and crunch chocolate pearls encasing a refreshing yuzu marmalade in a white chocolate centre.
Have Your Say!

Loading ...
What is your favourite type of mooncakes? Share all your thoughts via Facebook or Twitter or by leaving a comment!
Marina Bay Sands
2 Bayfront Avenue
Singapore 018972
Website