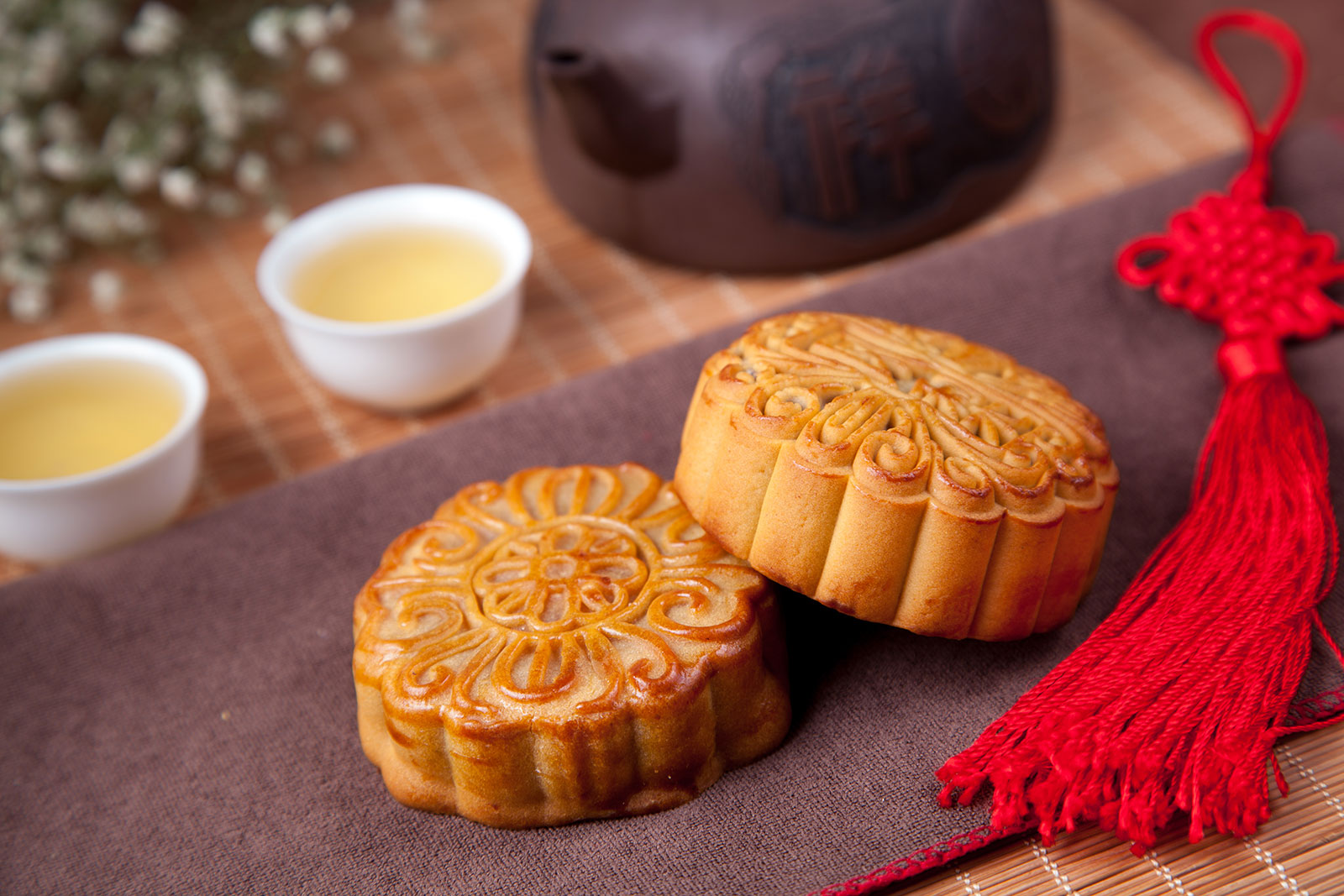 Image via Shutterstock
As Mid‐Autumn Festival traditions prevail, the age-old mooncakes make a return this season. Avid mooncake fans can anticipate a feast for the senses as various restaurants whip up mooncakes with new, bold flavours, elegantly packaged in beautiful boxes.
If you are shopping for a nice gift for business associates, friends and family this mooncake season, or simply for your own indulgence, we round up 10 best mooncakes that you don't want to miss for 2013.
1. The Ritz-Carlton, Millenia Singapore
Taking centre stage this year at The Ritz-Carlton, Millenia are the new mini snowskin royal milk tea and seaweed mooncakes with snow lotus seeds.
The creative use of the snow lotus seed provides nourishing properties and texture, complementing the smoothness of the milk tea paste. Tea lovers will love this one as the fragrant milk tea flavour is clearly evident.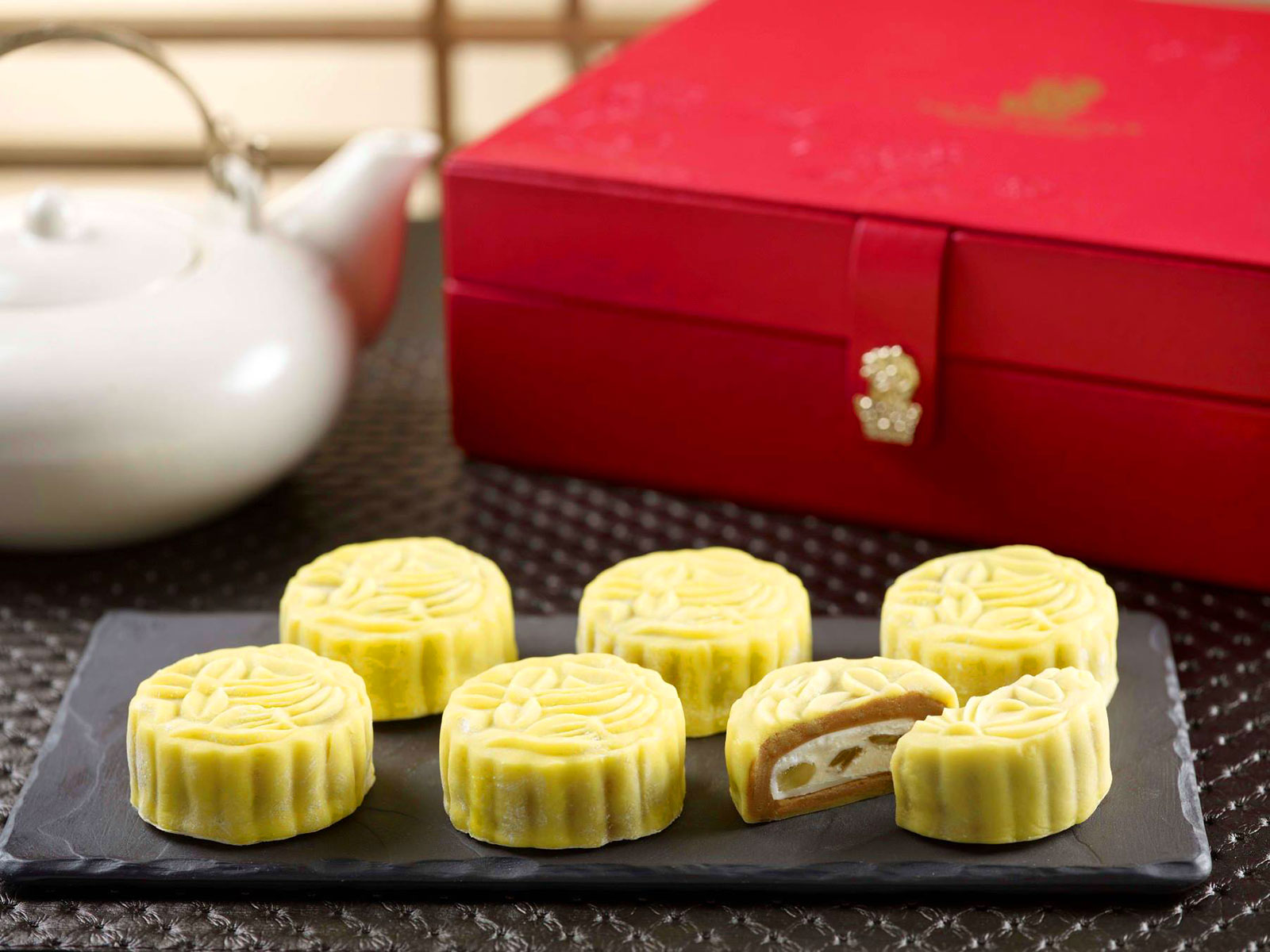 Mini snowskin royal milk tea and seaweed mooncakes with snow lotus seeds
S$48 for a box of 6
Perennial favourites such as the snowskin lycheetini and green tea mooncakes are also available. These gems come encased in an elegant red hard leather casing, sealed with a metal clasp.
The Ritz-Carlton Millenia
7 Raffles Avenue
Singapore 039799
Tel: +65 6434 5270 |
Website
|
Order online
2. Smoulder
Newcomer Smoulder – known for its multi-flavoured lava cakes – has created a series of mini chocolate truffle snowskin mooncakes.

Snowskin chocolate truffles softcore mooncakes
S$46 for a box of 8 (S$38 for orders before September 1)
Smoulder stays true to its roots of making soft-core cakes in different flavours by injecting its mooncakes with hard-shelled truffle centres filled with flavours of dark chocolate, green tea, raspberry and rum & raisin. Those with a sweet tooth will be charmed by the signature dark chocolate mooncake. These artisanal goodies make perfect gifts for the young and hip who relish the fun flavours.
Check out the Smoulder lava cakes.
Smoulder
China Square Food Centre
51 Telok Ayer Street #01-04
Singapore 048441
Tel: +65 6225 6422 |
Website
3. Häagen-Dazs
For a welcome departure from the usual baked skin and snowskin mooncakes, try the ice cream mooncakes from Häagen-Dazs.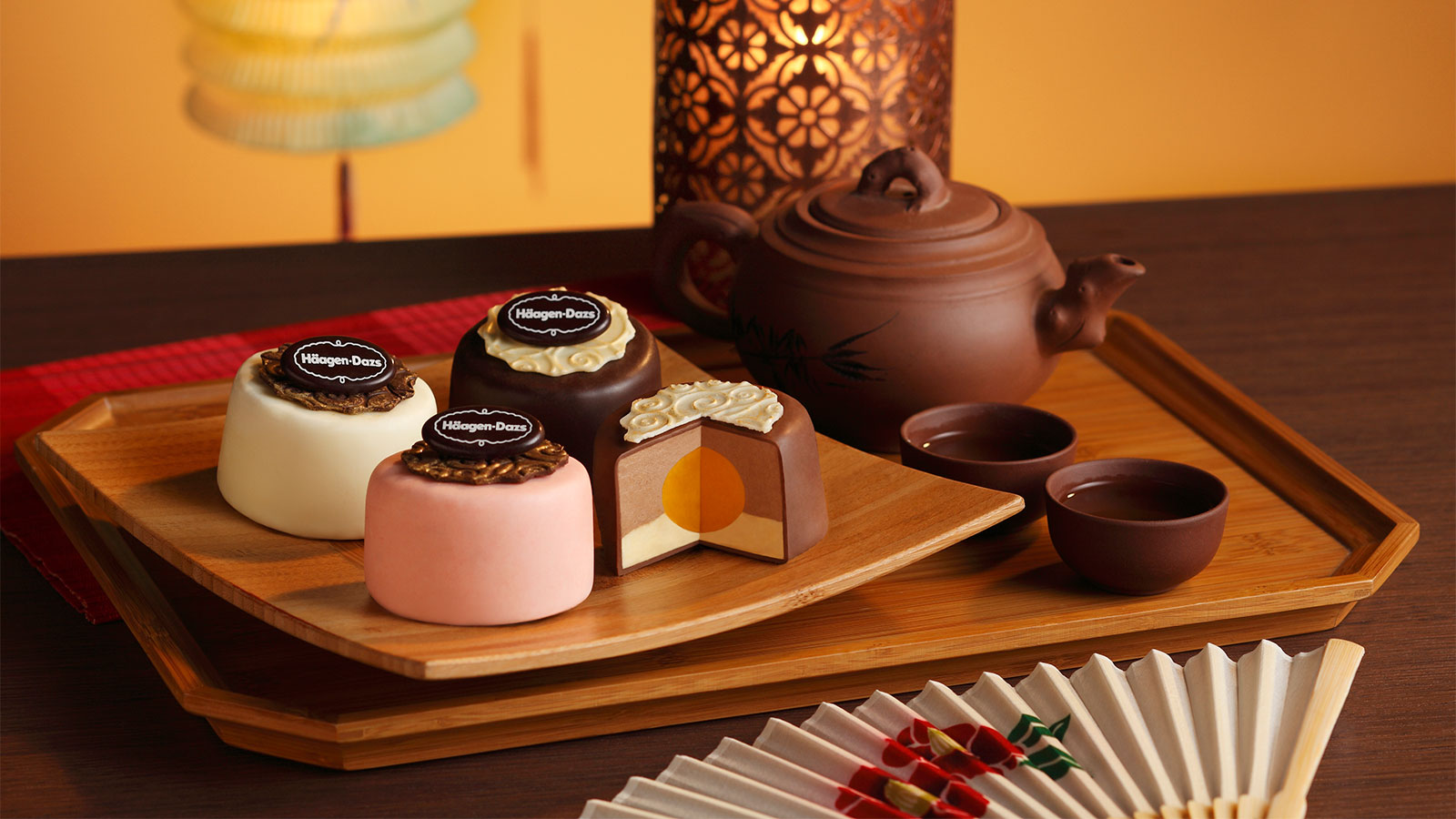 Snowskin chocolate truffles softcore mooncakes
S$68 for a Classic Set of 4
S$48 for a Petite Set of 2
These icy creations come in a choice of four ice cream flavours: chocolate, strawberry, macadamia nut, and cookies & cream. Each morsel is encased in a chocolate coating and built on a crispy praline base. Placed in the centre is the surprise find of a refreshing mango sorbet centre as the yolk. A personal favourite is the white chocolate-coated mooncake filled with cookies & cream ice cream.
4. Goodwood Park Hotel
When it comes to fruity mooncakes, Goodwood Park Hotel comes up tops. The hotel is famed for its fresh summery fruit creations like mango with pomelo, durian, and cempedak. The combination of soft fruity pastes and pillowy-soft snowskin means that the mooncake will practically melt in your mouth.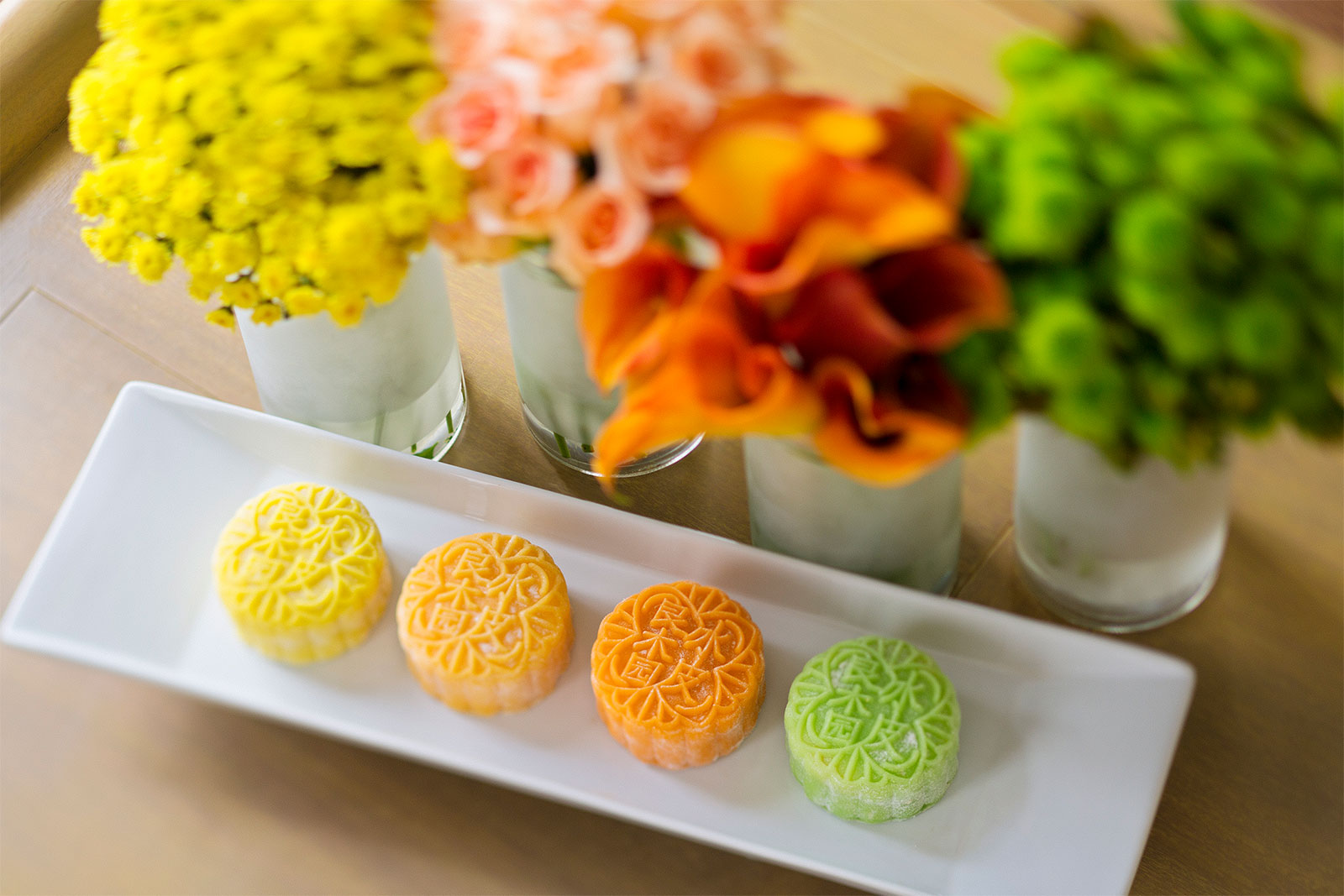 Snowskin Combo
S$54 for a box of 4
The new pink guava with passionfruit and rambutan snowskin mooncake is a fine refreshing balance of sweet and tangy flavours from a novel blend of pink guava and passionfruit, as well as juicy rambutan bits for bite. The light aromatic scent of passionfruit makes this alluring beauty even more beguiling.
Goodwood Park Hotel
22 Scotts Road
Singapore 228221
Tel: +65 6730 1867 / +65 6730 1868 |
Website
5. Au Chocolat
Cheesecake lovers are in for a treat. At Marina Bay Sands, the Au Chocolat Confiserie and Bistro is offering cheesecake-based mooncakes that each come in a whopping 10cm size!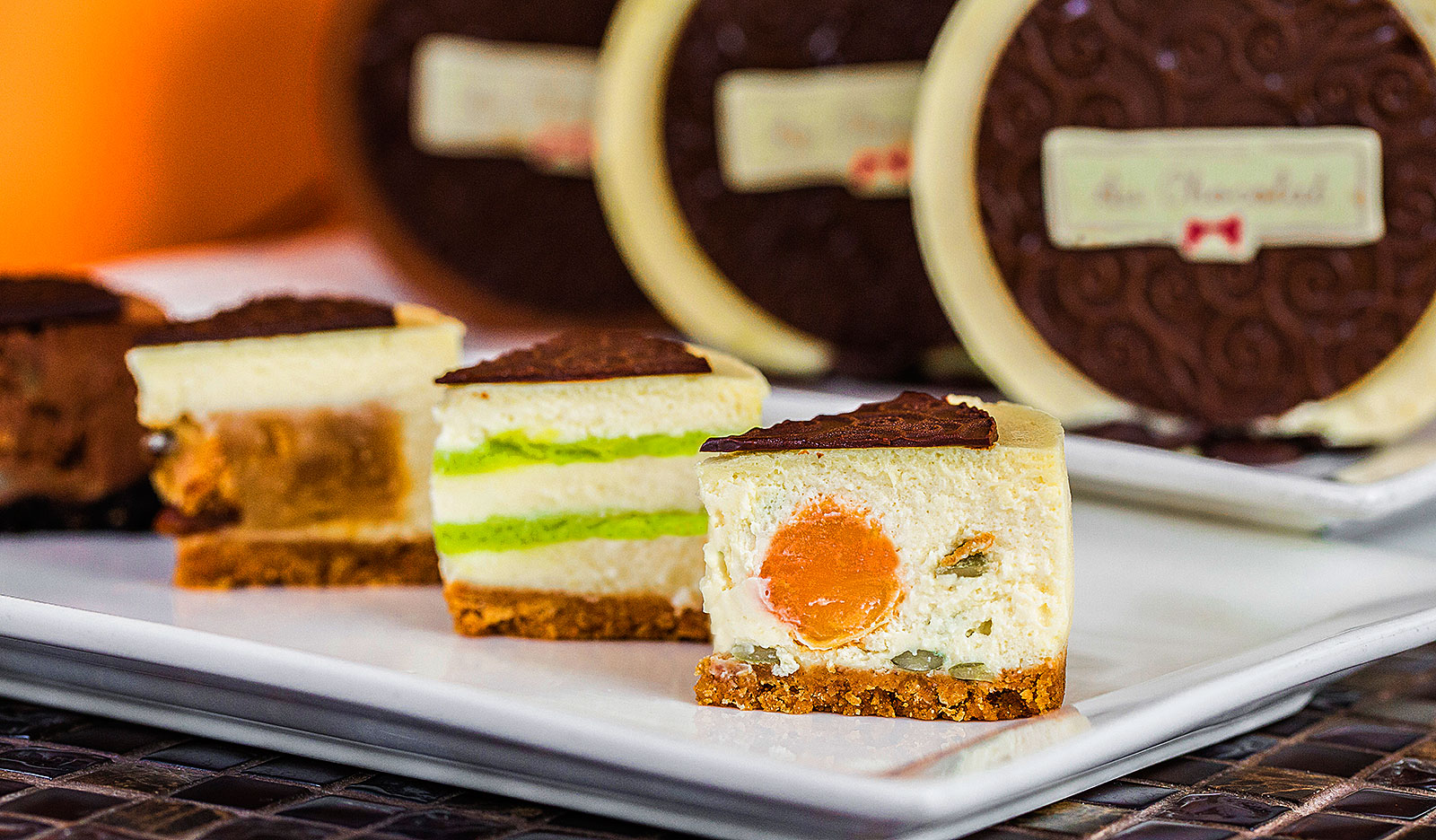 Cheesecake-based mooncakes
S$18 per piece, S$68 for 4
The four assorted flavours are rum & raisin white lotus, pandan kaya, double salted yolk as well as 5-nut Au Chocolat. Nut-lovers will dig the 5-nut Au Chocolat, a healthy choice comprising pumpkin seeds, sunflower seeds, melon seeds, almond and walnut embedded within smooth chocolate cream cheese.
Check out the mooncakes at Marina Bay Sands.
Au Chocolat
Marina Bay Sands
2 Bayfront Avenue #L1-03
Singapore 018972
Tel: +65 6688 7557 |
Website
6. Carlton Hotel
Want even more cheese in your mooncake? Check out the delightful mini blueberry cream cheese snowskin mooncake at Carlton Hotel.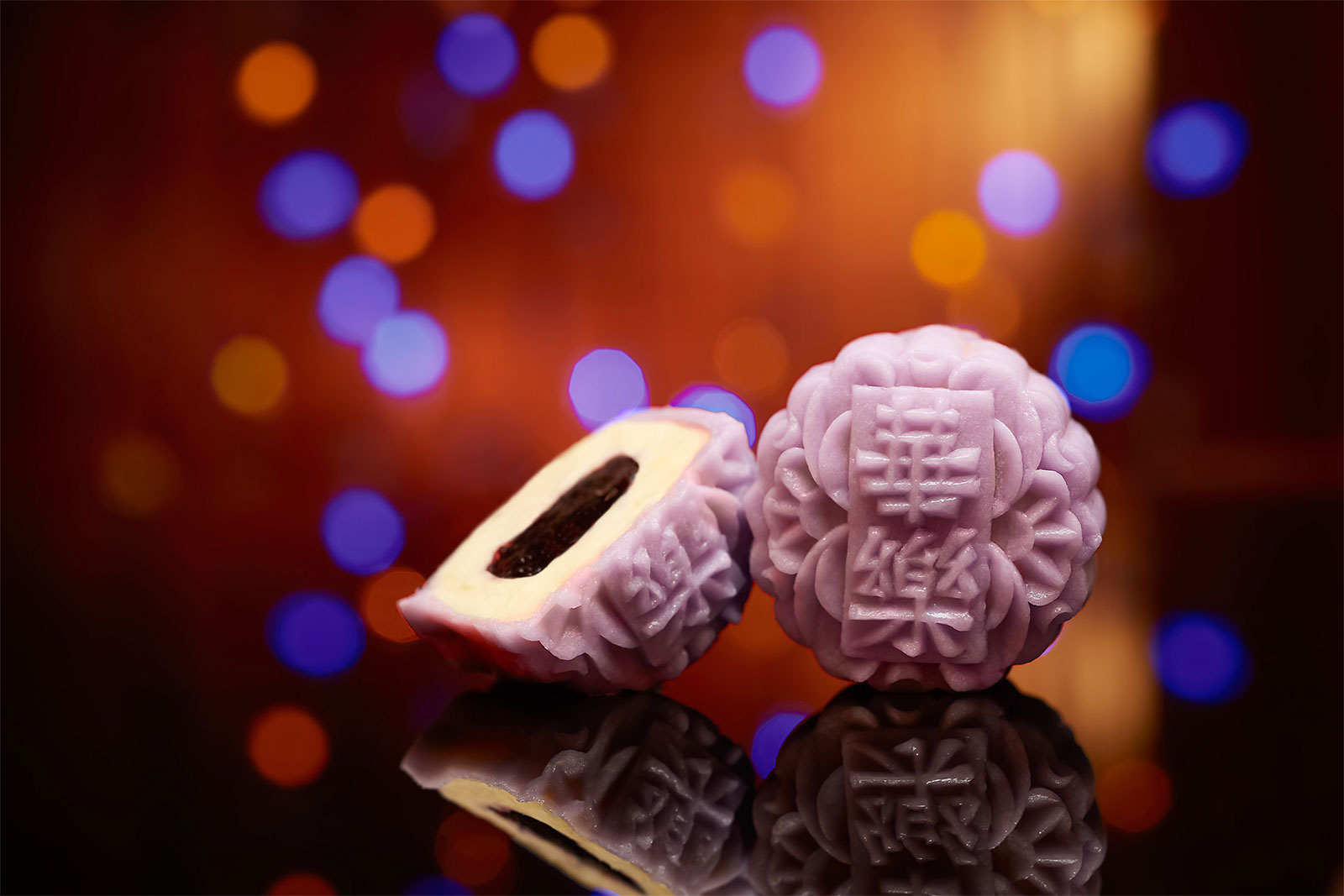 Mini blueberry cream cheese snowskin mooncake
S$56 for a box of 8
In place of the usual egg yolk centre is refreshing blueberry jam, encased within a thick layer of rich and smooth cream cheese. The harmonious blend of flavours makes this meticulously handcrafted mooncake the perfect after-dinner treat, as well as one of the more memorable mooncakes this season.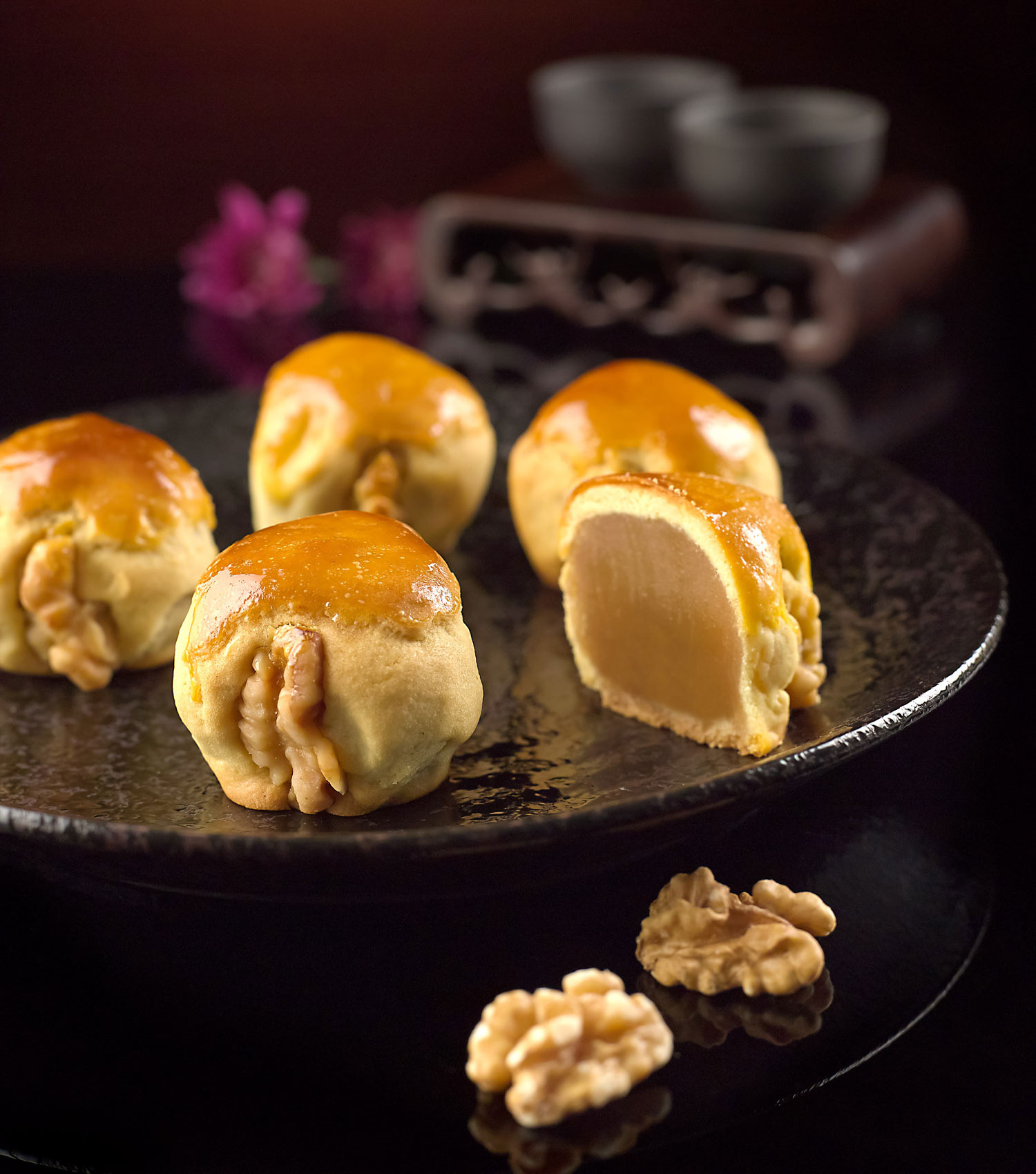 Mini walnut moontarts (with egg yolk or low sugar without egg yolk)
S$56 for a box of 8
Another must-try is the mini walnut moontart that is filled with white lotus paste and egg yolk. With the walnuts providing a delightful crunch. It is no wonder that this nutty creation is the hotel's all-time bestseller.
Carlton Hotel
76 Bras Basah Road
Singapore 189558
Tel: +65 6349 1292 |
Website
7. Emicakes
Durian lovers will have a field day at Emicakes. The durian cake specialist has churned out three different types of durian mooncakes: Mao Shan Wang durian, D24 durian as well as D24 Oreo. Talk about indulgence!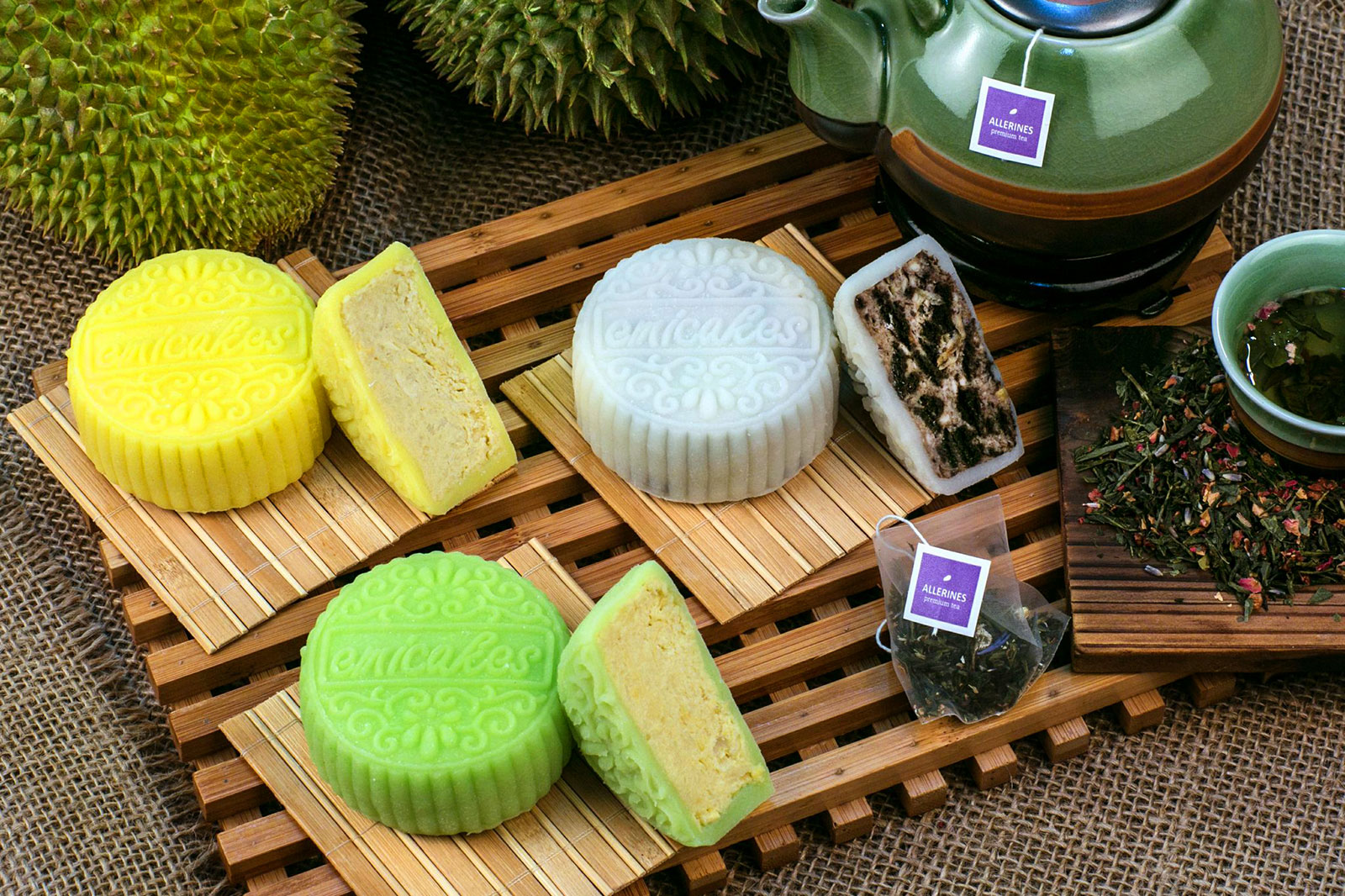 Mao Shan Wang – S$76.90 for 4 big mooncakes, S$56.90 for 8 small mooncakes
D24 – S$66.90 for 4 big mooncakes, S$46.90 for 8 small mooncakes
D24 Oreo – S$56.90 for 4 big mooncakes
The top grade Mao Shan Wang will delight any durian fan with its luxurious and freshest Mao Shan Wang pulp and strong flavour. If you fancy a bit of chocolate in the mix, the D24 Oreo will hit the spot.
Customers will also receive a free sample of Allerines Premium Tea for every purchase. We've tried the tea and it is good! Also check out our guide to mooncake and tea pairing.
Emicakes
Tel: +65 6749 6782 |
Website
8. Mandarin Orchard Hotel
Handcrafted with finesse, the pastel coloured morsels from Mandarin Orchard Hotel make their début this year in delicious flavours like dark chocolate sabayon with crunchy pearl, mango yoghurt mousse, strawberry cream cheese and raspberry bits, and black sesame paste and custard.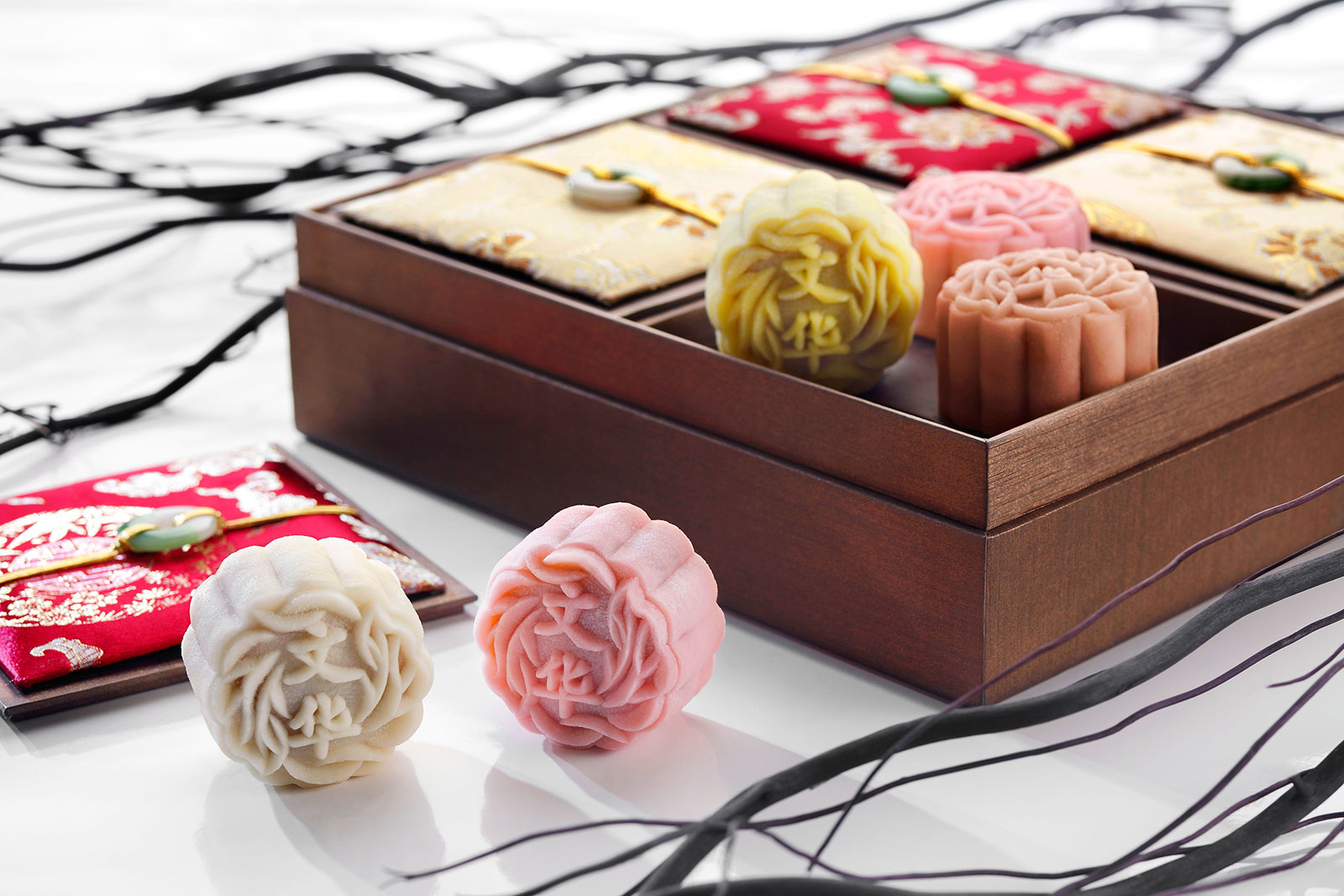 Assorted mini snowskin selection
S$58 for a box of 8
Perfect as gifts for friends and family who will relish their uniqueness, these petite snowskin mooncakes are housed in an elegant golden-hued box that opens up to four intricately-designed panels topped with a crystal jade.
Mandarin Orchard Hotel
Deli Counter (Hotel Lobby, Level 1)
333 Orchard Road
Singapore 238867
Tel: +65 6831 6320 / +65 6831 6262 |
Website
9. Thye Moh Chan
The iconic Teochew confectionery shop Thye Moh Chan has launched an exquisite Mid-Autumn collection comprising the stalwart establishment's signature Teochew mooncakes. These traditional treats boast ethereal-light flaky pastry skin and a selection of different silky-smooth fillings.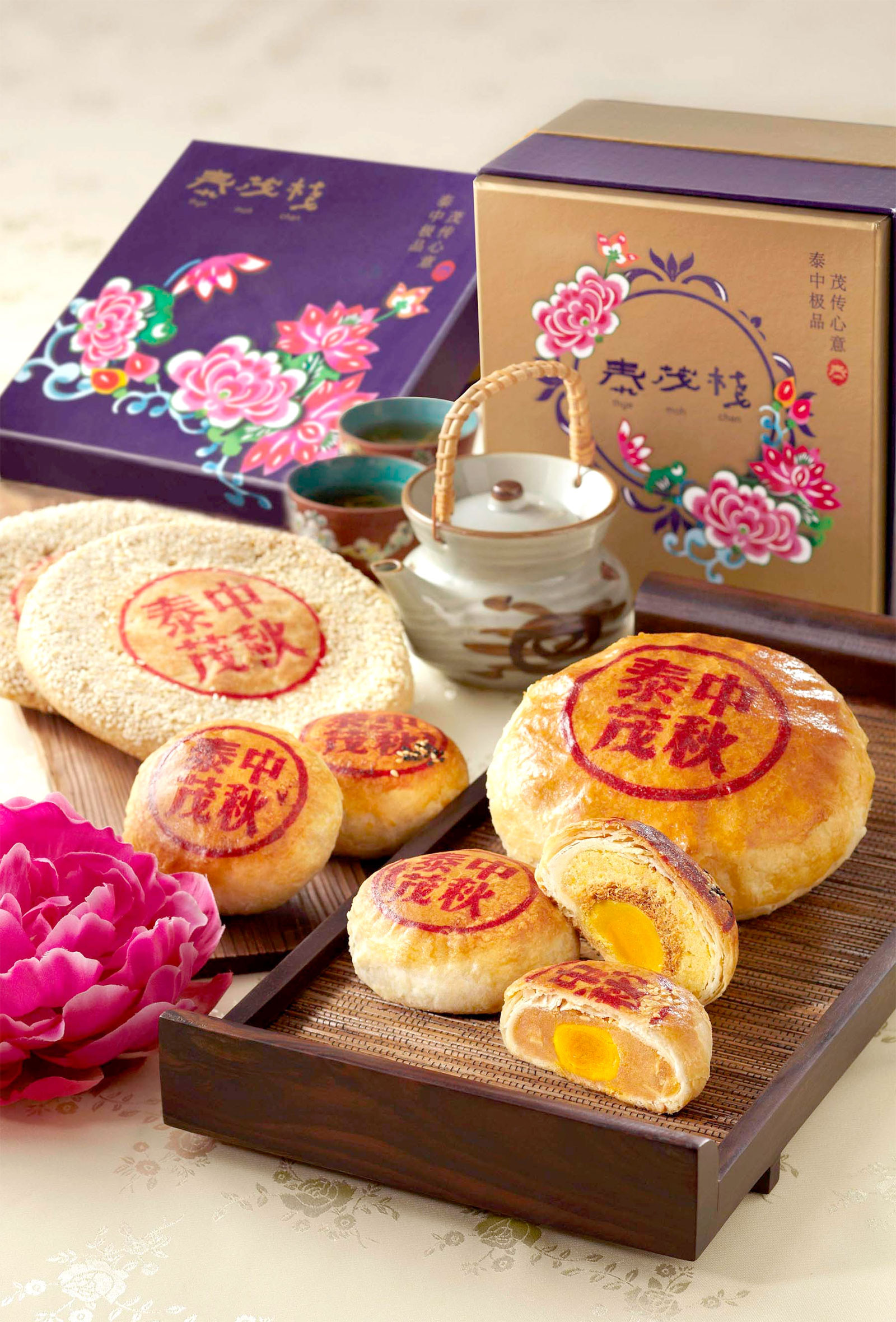 Sweet or salty tau sar (single yolk)
S$24.80 for a box of 4 medium pieces, S$22.80 for a large piece
The tau sar mooncake envelops a salted egg yolk within sweet or savoury mung bean filling. The sweet rendition is topped with white sesame, while the savoury encompasses a blend of salty mung bean paste with fried shallots, white sesame and is seasoned with white pepper.
Thye Moh Chan
Parkway Parade, Food Republic B1, 80 Marine Parade Road, Singapore 449262, Tel: +65 6344 8885
Chinatown Point, 133 New Bridge Road #01-45, Singapore 059413 Tel: +65 6604 8858
10. Paradise Group
Executive Pastry Chef Fung Wing Sang at Paradise Group has introduced four brand new snowskin mooncakes featuring tropical fruit flavours and aromatic truffle-infused dark and white chocolate truffles, marking this festival with a vibrant burst of colour.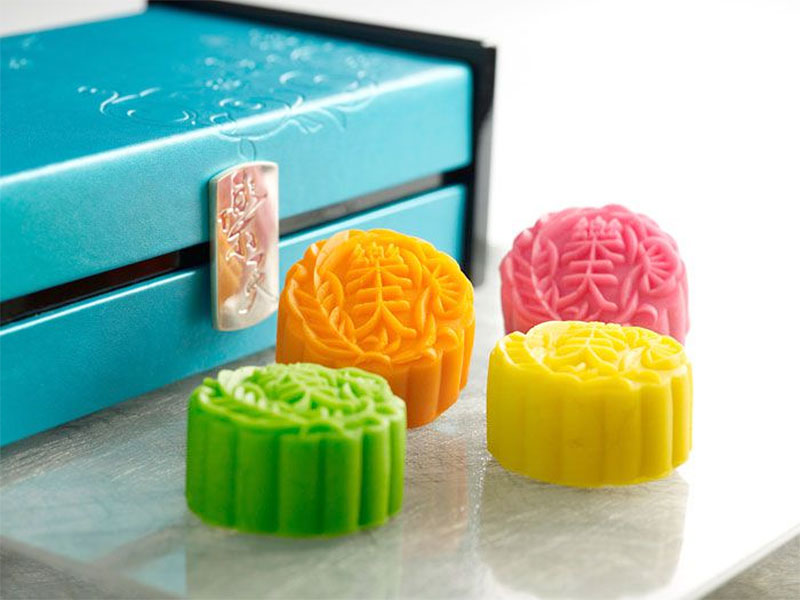 Petite fruity sensations snowskin mooncakes
S$24 for a box of 4, S$44 for a box of 8
Make your guilty indulgence a little less sinful by selecting your mooncakes with antioxidant properties. The rejuvenating cranberry mooncake in strawberry snowskin uses antioxidant-rich cranberry puré with a zesty tang that is light on the palate, making it the perfect accompaniment to a rich meal and an ideal dessert mooncake.
Bonus: The Icing Room
It's no secret that Singaporeans love Hello Kitty. I mean, can you blame us? The Icing Room has launched a series of Hello Kitty mooncakes in celebration of the Mid-Autumn Festival, each stencilled with the face of the famous feline.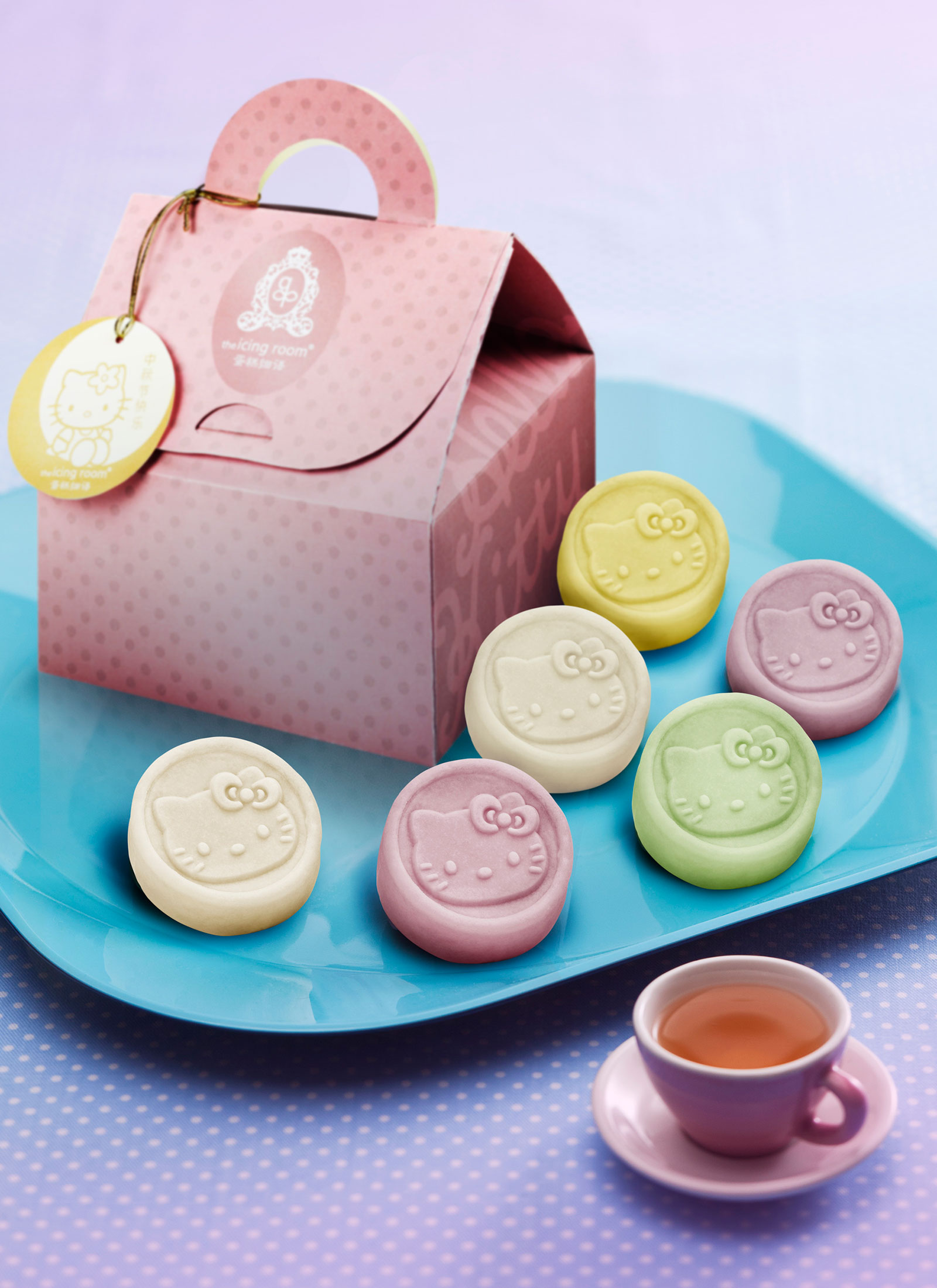 Hello Kitty snowskin mooncakes
S$23.80 for a box of 4
These pastel-coloured Hello Kitty snowskin mooncakes come in four flavours: Cranberry Cream Cheese, Yuzu Lemon, Coffee Chocolate and Classic Seed Melon Lotus Paste.
Join our Hello Kitty mooncakes giveaway!
Have Your Say!

Loading ...
What is your favourite type of mooncakes? Share all your thoughts via Facebook or Twitter or by leaving a comment!