Hippopotamus Grill Restaurant is an established chain originating from France. Now in Singapore, ensconced in Marina Square, the steakhouse provides a wide selection of premium quality beef.
Although Hippopotamus specialises in beef, they do have a small selection of French classics like escargots, foie gras, bone marrow and other main courses like chicken ($14.90-$16.90), lamb ($18.90), fish ($18.90) and seafood platters (S$13.90-S$15.90).
And thankfully, nothing of hippopotamuses.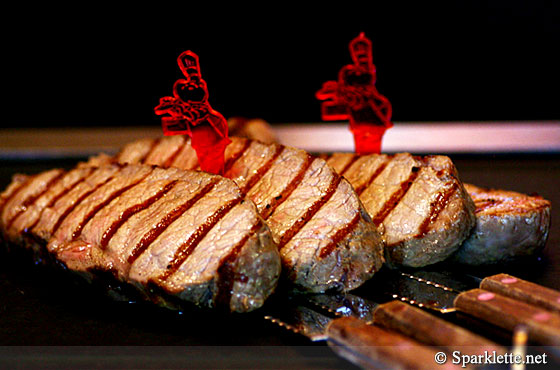 The interior setting emits a warm, cosy ambience that makes Hippopotamus an ideal choice for dates, gatherings or simply an after-work chill-out session by the bar.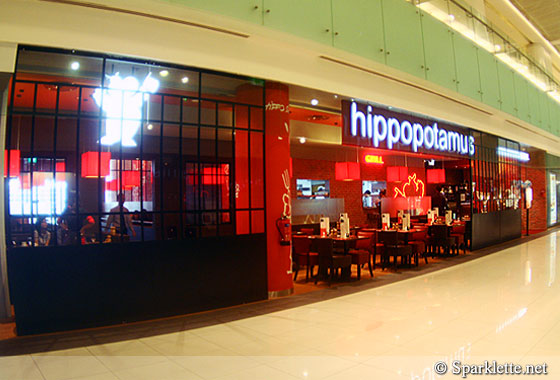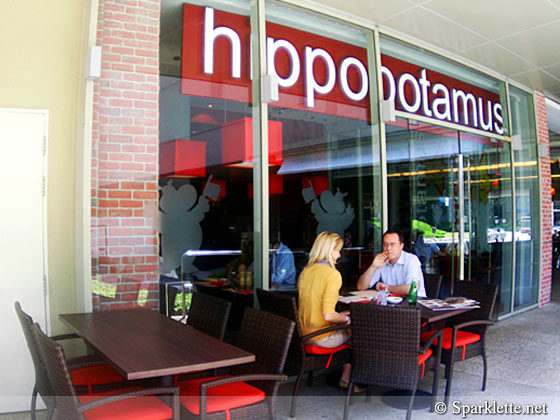 To escape from the indoor crowd, you can opt for alfresco seating.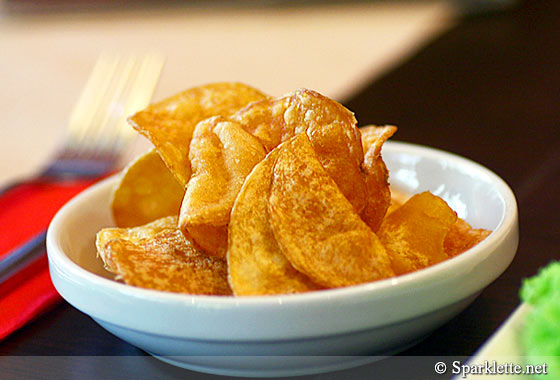 Once settled down, you are served complimentary home-made chips. The chips are so crispy and addictive that you would want to get second and third helpings.
Drinks
The selection of drinks includes cocktails (S$6.90), fruit juices (S$3.50), sodas (S$3.30) and alcoholic beverages (S$6.90-S$9.90).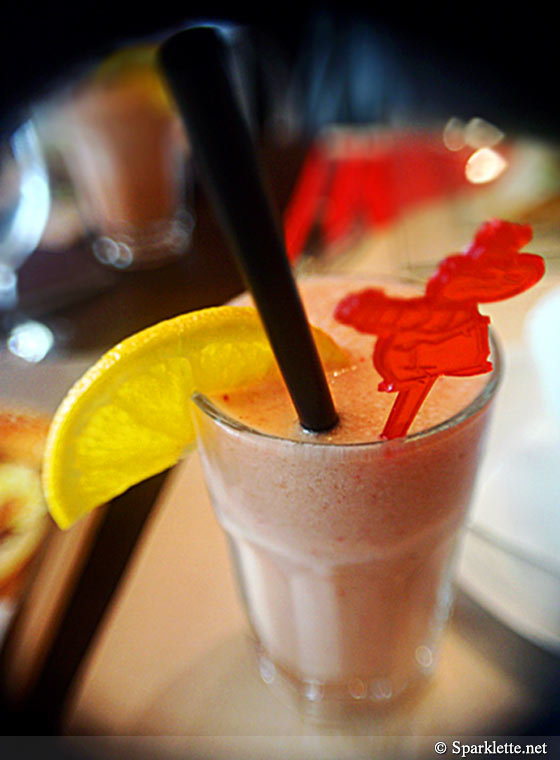 Hippo smoothie
S$6.90++





The Hippo smoothie is a blend of exotic nectar, lime nectar, strawberry, pineapple and banana. It is the only smoothie on the menu so you aren't exactly spoiled for choices. I would like to see more smoothie concoctions as these would make great accompaniments to the Hippo burgers.
Starters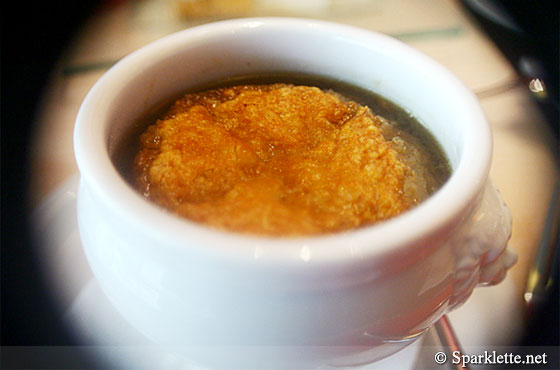 French onion soup
S$8.90++





A must-try is the French onion soup. Crowned with melted cheese, the soup is extremely satisfying to sip on.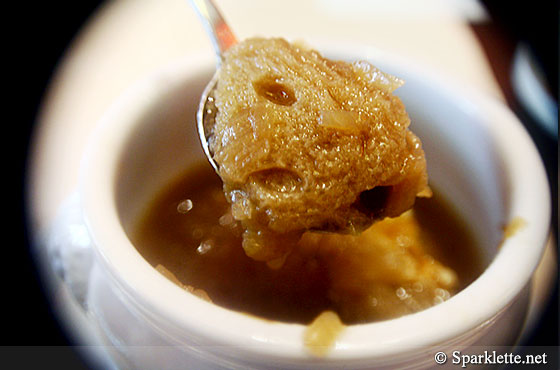 The chef must have kept it simmered for hours with an abundance of onions to achieve the aromatic strong flavour.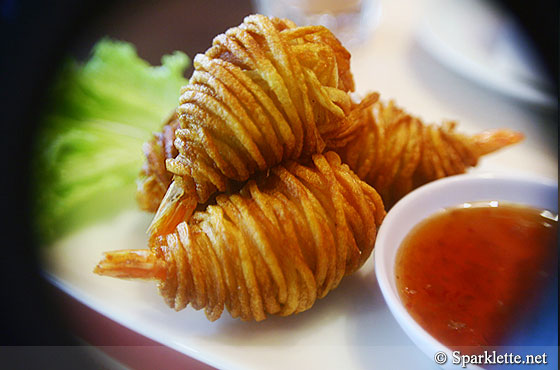 Shrimp potato twists
S$4.90 / 8.90 / 12.90 for 2 / 4 / 6 pieces





For starters, the shrimp potato twists is a good choice. The fresh shrimp is wrapped in a crispy potato exterior and teamed with a sweet and spicy dip.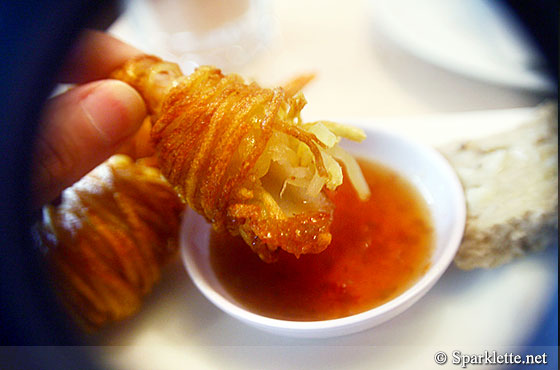 The combination is so appetising it will leave you wanting more!
Steaks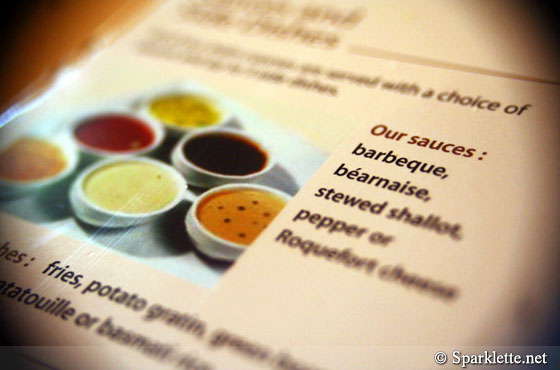 You can pick from any of the 5 sauces – barbecue, Béarnaise, stewed shallot, pepper and Roquefort cheese – for your main course and have it served with 3 side dishes – fries, potato gratin, green beans, baked potato, ratatouille or basmati rice. do it CVV shops in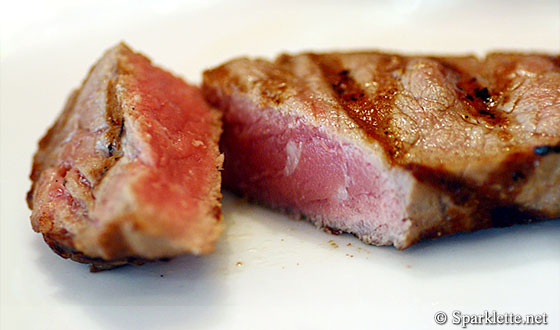 Heart of Sirloin
S$79.90++ (serves 2 to 4)





The Heart of Sirloin is presented as a generous cut of beef served with various sauces to suit your palate. While the meat is a tad under seasoned for my liking, it also allows you to taste the meat's freshness without the overpowering flavour. And that leaves room for pairing the beef with the specially concocted sauces. My top picks are the rich and flavourful Béarnaise and black pepper sauces.
For those who have the stomach for raw meat, by all means go for the tartare (S$17.90), comprising raw minced beef, egg, onions, parsley, chives, capers and tartar sauce. For me, I would prefer it with a little more seasoning. Even though I am not a huge fan of raw beef, I do appreciate the freshness of the beef, which is skilfully prepared.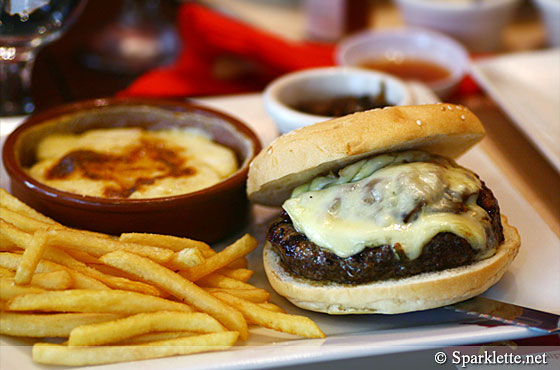 Hippo cheese burger
S$14.90++





The Hippo cheese burger boasts a moist juicy patty which carnivores would thoroughly enjoy. The thick layer of melted cheddar cheese provides additional flavour and texture.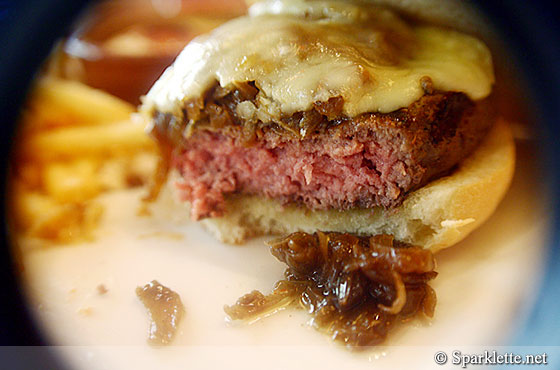 My choice of sauce for the cheeseburger, the stewed shallot sauce, is fragrant and complements the burger very well.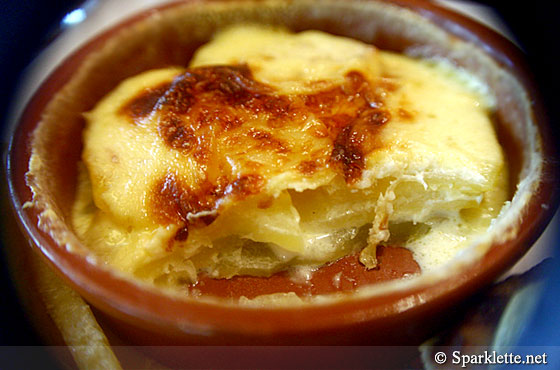 Among the three sides of crispy golden fries, potato gratin and baked potato, my favourite is the potato gratin. It's the perfect comfort food that is delectable enough to be eaten as a main dish!
Desserts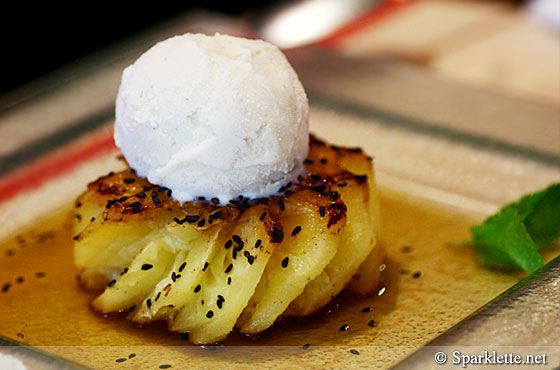 For desserts, you don't get a huge variety to choose from. That being said, the available options are very appealing.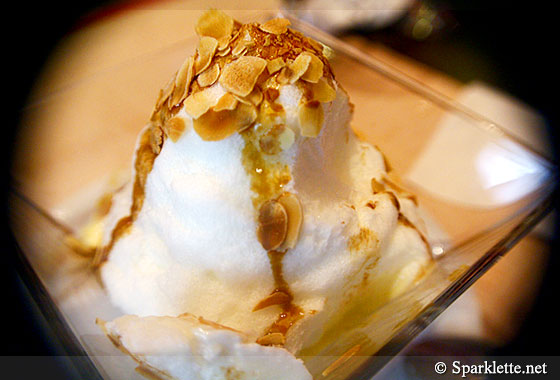 Floating Island
S$6.90++





The Floating Island is a soufflé with vanilla custard sprinkled with almonds and drizzled in caramel sauce. It is so light and fluffy that you would definitely have room for it even if you just had a heavy meal.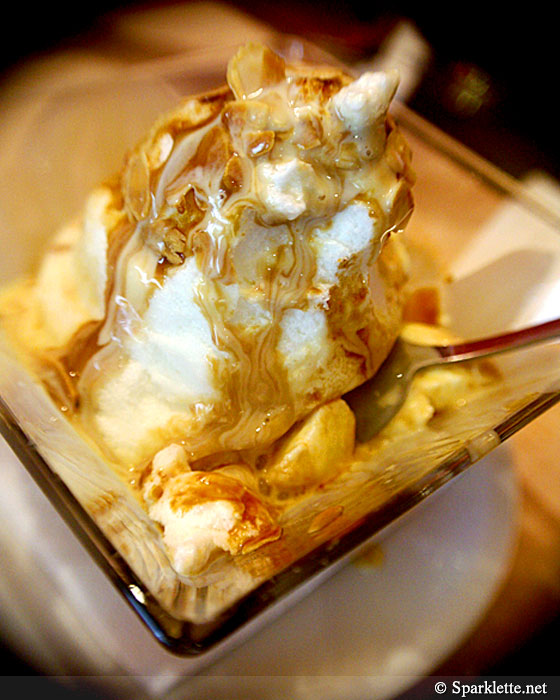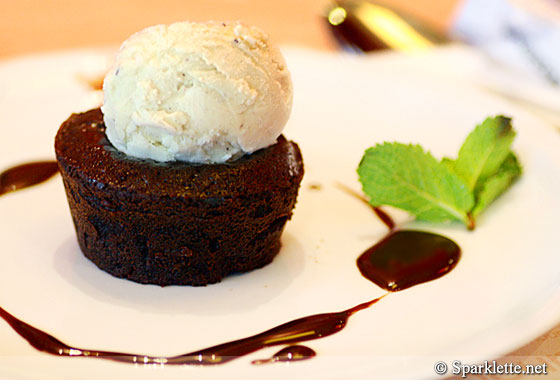 Warm chocolate cake
S$10.90++





The warm chocolate cake, a hot favourite amongst lava cake lovers, is topped with a scoop of vanilla. It may not be the best rendition I have had, the cake is nonetheless baked to perfection with a molten gooey chocolaty centre that is pure gratification. The only disappointment is the ice cream, which is too hard to dig into.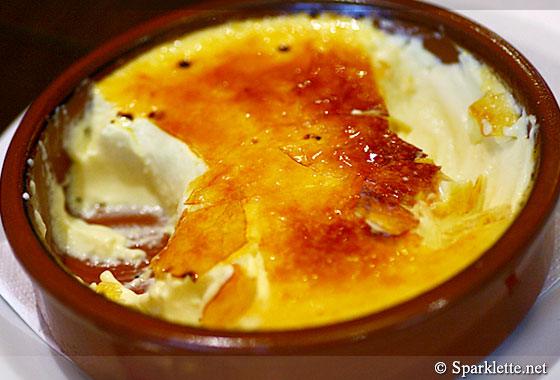 Crème brulee
S$8.90++





Among the desserts, my personal pick would be the crème brulee, a classic beauty with silky smooth cream underneath the thin top layer of caramelised brown sugar. Cracking through the torched golden caramel crust is extremely satisfying. No wonder this is one of the lead character's favourite things to do in the movie Amélie.
By the end of the meal, I am so satisfied that I have to refrain from licking the plate!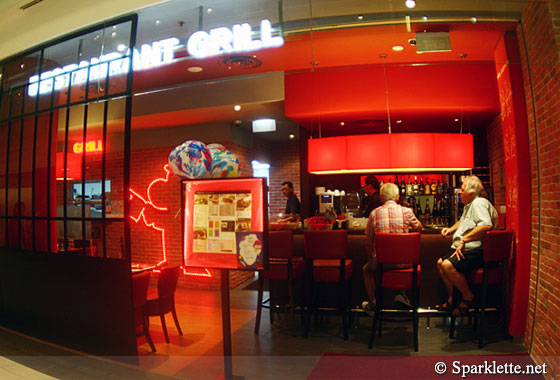 For quality steaks at a reasonable price, you should definitely check out Hippopotamus Restaurant Grill to try its premium cuts.
Have Your Say!
Where do you go for a good quality steak in Singapore? Share with us in the comments!
Hippopotamus Restaurant Grill
Marina Square
6 Raffles Boulevard #01-204/205
Singapore 039594
Tel: +65 6338 5352
Opening hours: 11am – 10pm daily