With two restaurants located at the housing estates of Bedok North and Hougang, Nakhon Kitchen is no stranger to hungry diners craving for Thai cuisine. Operated fully by Thais, it's no wonder that they live up to their slogan of serving "authentic Thai cuisine".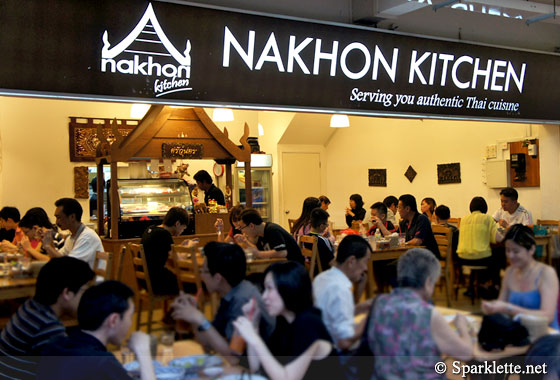 Arriving at about 7pm at Nakhon Kitchen Bedok, we join the queue that has formed. While in the line, menus are passed around and our orders are taken by a polite waitress so as to cut down on the waiting time.
Fortunately, we are seated after only 15 minutes of waiting, although dinner queues can be much longer during weekends.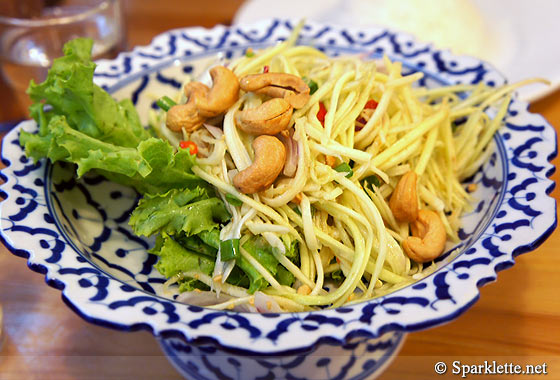 Thai mango salad
S$5





The Thai mango salad is the right mix of dressing and spices to whet your appetite for more.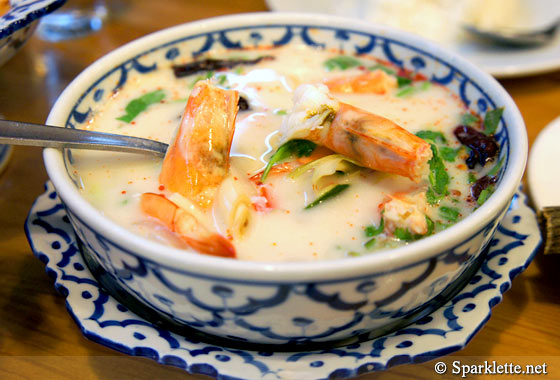 Tom kha soup
S$6





The tom kha soup is a version of tom yum soup with coconut milk. It is my first time trying this soup, and I am pleasantly surprised by how fragrant and delicious it has turned out to be. The coconut milk adds a slight creaminess and sweetness to the spicy soup. Even at the mere price of S$6, the restaurant is not stingy with the ingredients at all.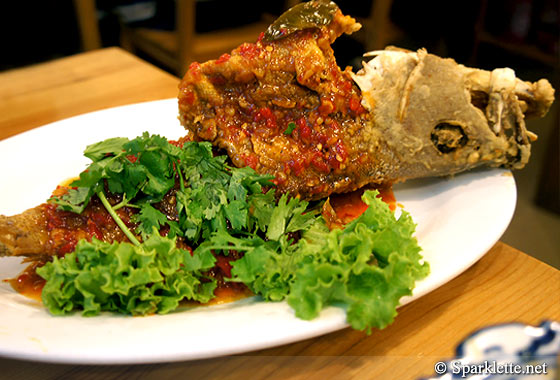 Crispy grouper topped with Thai chilli sauce
S$22





Another highlight of the meal, the grouper arrives with its skin deep-fried to crispy perfection, topped with the signature sweet Thai chilli sauce. One of the pricier dishes on the menu, but definitely worth every penny!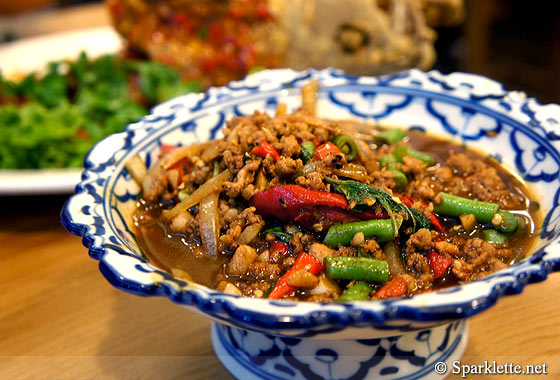 Fried minced pork with hot basil leaves
S$6





Also available with beef, the addictive fried minced pork with hot basil leaves packs a lot of flavour and a fiery, spicy punch. You can't stop helping yourself to more!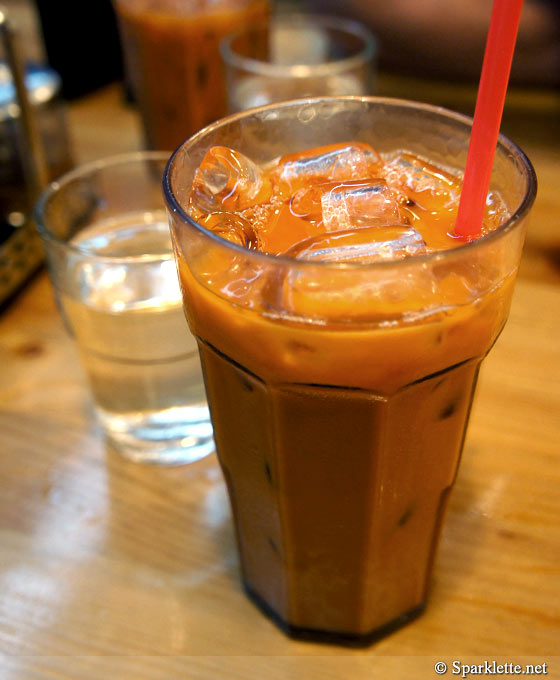 Thai iced tea
S$3





There is no better way to end the spicy meal than with a glass of cool authentic Thai iced tea.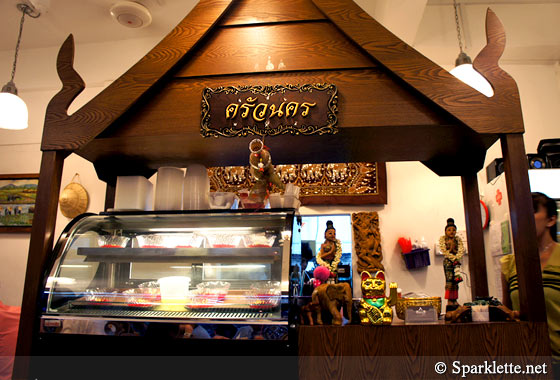 Seeking a Thai getaway meal without actually leaving Singapore? Then head down to Nakhon Kitchen, where the Thai décor, music, and highly authentic Thai cuisine will welcome you into "Thailand" without breaking the bank.
Have Your Say!

Loading ...
What is your favourite Thai restaurant in Singapore? Share with us in the comments!
Nakhon Kitchen Bedok
136 Bedok North Ave 3 #01-166
Singapore 460136
Tel: +65 6245 5548
Opening hours: 12noon – 3pm, 5:30pm – 10pm daily
Nakhon Kitchen Kovan
212 Hougang Street 21 #01-341
Singapore 530212
Tel: +65 6286 8785
Opening hours: 12noon – 3pm, 5:30pm – 10pm daily