Nectar at Wangz Hotel is one of those restaurants that you may not hear much of, but the place has been quietly dishing out plate after plate of great-tasting food since opening in late 2009.
With the hotel's location within the charming Tiong Bahru estate, you can enjoy a nice meal in a peaceful environment. The interior is cosy and laid-back, sporting comfortable seats and modern accents. The service is dedicated but never intrusive. Whether in the company of a small group, or a family in search of a hearty meal, you would feel at home here.
The menu has gone through some changes recently, with the introduction of new western and local favourites with a global touch.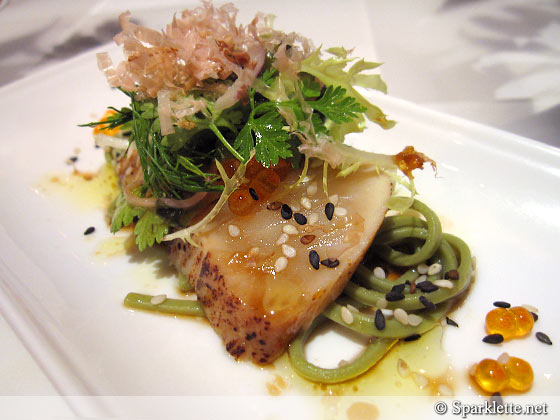 Torched Shiro Maguro (white tuna)
S$13++
Rating:





Served with cold green tea noodles in shoyu (Japanese soy sauce), the torched Shiro Maguro (white tuna) is fresh and sliced thickly enough for you to savour the flavour. Apart from adding visual appeal, the brilliant orange trout roe exudes a burst of sharp tang. With the briny flavour of the roe and the salty shoyu on the same plate, it is too much of an overkill for my liking. The light sprinkling of black and white sesame seeds injects that final dash of detail.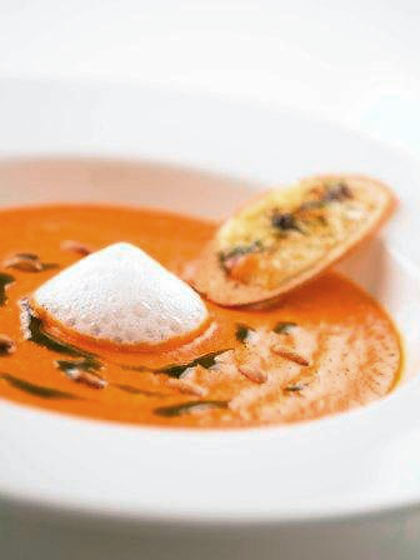 Tomato chowder
S$9++
Rating:





To open up your appetite, the thick and tangy tomato chowder that comes with hard crusted bread should do the job.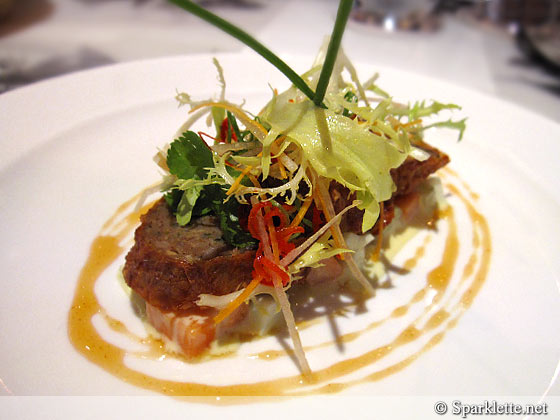 Crispy pork Ngoh Hiang
(five-spice pork roll)

S$10++
Rating:





The humble crispy pork Ngoh Hiang (five-spice pork roll) makes an appearance with an artful plating. Wrapped snugly in bean curd skin and deep-fried 'til nice and crispy on the outside, the sliced rolls are served on top of a bed of pickled carrots and cucumber. The drizzling of spicy plum sauce provides a sweet and sour taste that complements the savoury pork very well, along with a tinge of spice!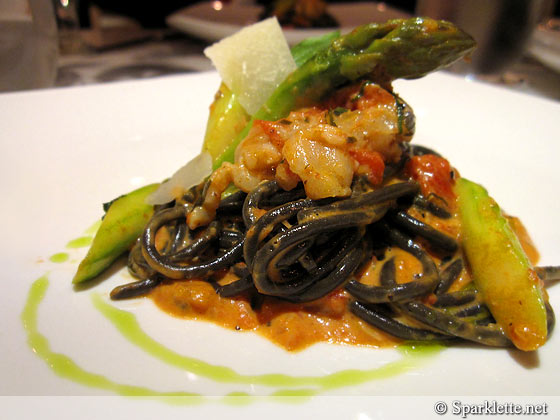 Spiny lobster and squid ink pasta
*
S$20++
Rating:





The highlight of this meal is the spiny lobster and squid ink pasta. I have been looking forward to this dish the whole night!
Squid ink pasta usually comes in two types: One where ready-made ink pasta is used, or the kind where the chef throws in the squid ink sauce while cooking. The latter is usually messy and invariably gives you blackened lips and teeth that make you resemble Tia Dalma from Pirates of the Caribbean. Thankfully, it is the cleaner version that is offered here.
Black pasta adds huge visual appeal to the dish for sure. The flavour of the black ink is subtle and very delicate. What better than generous chunks of red lobster to enhance its natural flavour. Dressed in a sweet tomato cream sauce, this is the best rendition of squid ink pasta I have ever had, and I will be raving about it for a long time!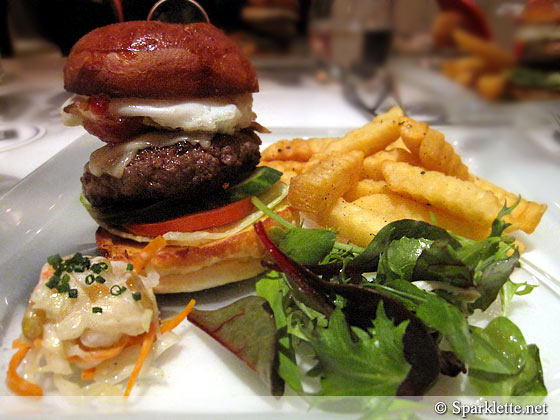 Wagyu beer burger
*
S$18++
Rating:





For something meatier, go for the Wagyu beer burger. Between two halves of the bun lie a sunny side up egg, a seasoned Wagyu beef patty, Monterey Jack cheese, avocado, crispy bacon. Served with greens, French fries and a dollop of coleslaw on the side, this sure makes a mighty nice feed. The one thing that is lacking is a chilli or ketchup dip to complement the fries.
(* Note: On request, the staff would portion out the dishes equally for sharing. What you see here are one-third portions as there were three of us then.)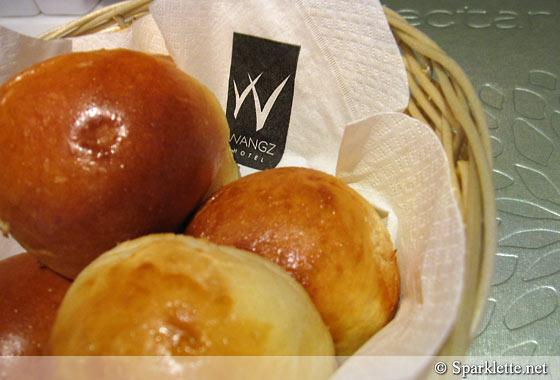 I like these complimentary lightly toasted buns, too. The sharp-eyed ones among you may already have noticed that the buns used in our Wagyu beef burger are of the same variety. Pigiausios auto dalys internetu https://www.pigiausiosdalys.lt/lt/akcijos/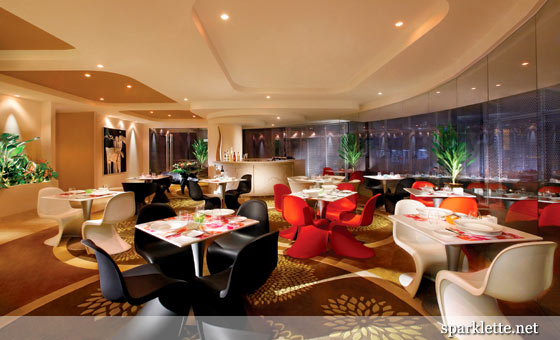 After dinner, you can head up to Halo, the open-air rooftop bar for a drink. There are live screenings of English football games on match days, too!
Hotel Rooms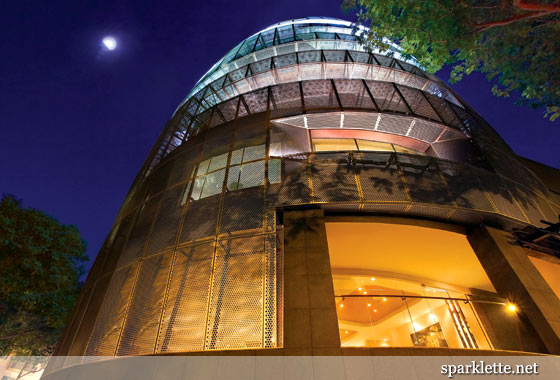 If you are keen to see what the Wangz Hotel rooms are like, you can check out pictures from our one-night stay here!
Have Your Say!
What is the best ink pasta you have had? Are there more hidden gems that we have missed? Share with us in the comments!
Wangz Hotel
231 Outram Road
Singapore 169040
Tel: +65 6595 1388 |
Website
|
Book online
Service:





Bus services: 5, 16, 33, 63, 75, 123, 175, 195, 851, 970, NR5, 195A
Nearest MRT: Outram Park
Opening hours: 7am – 10pm daily