When people talk about Emicakes, they will usually wax lyrical about the delicious durian puffs, cakes and crepes. This local bakery chain is all about the durian baby!
This Mid-Autumn Festival, the bakery has been churning out its own mooncake creations. We're talking irresistible flavours such as chocolate, mango, and of course, the D24 durian mooncake. Durian fans, this one may just send you to the moon!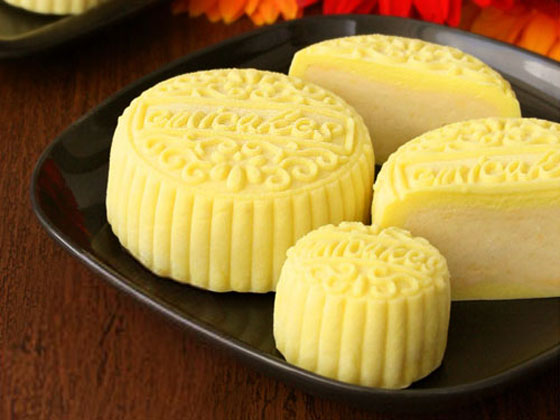 D24 durian mooncake
S$58 for Ultimate 8 (2 regular & 6 mini)
S$58 for Golden 4 (4 regular)
S$47 for Fortune 10 (10 mini)
Rating:





As long as we're on the topic of durian mooncakes, it would usually draw comparison with durian confectionery giant Goodwood Park Hotel. The Goodwood Park mooncakes are filled entirely with rich durian pulp, which makes you feel as though you are eating the actual fruit itself. Emicakes mooncakes boast a heavier and smoother, almost custard-like durian filling. While the durian flavour is still very much evident, there appears to be less of the pulpy goodness. It is distinctly sweeter than Goodwood Park's.
The durian mooncakes are available in both the regular and mini sizes, and come with instructions to be stored at -18 degrees Celsius.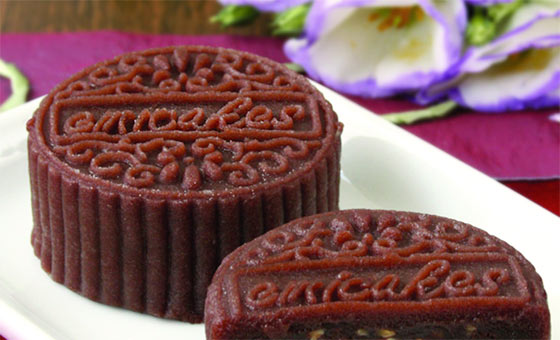 The Chocolate Dazzle mooncake is specially made for chocolate fans. I always find chocolate mooncakes particularly fascinating. They can come in so many forms, be it mousse-like (Crystal Jade), fondant-like (Kia Hiang) or some other hybrid version of a pastry.
Upon cutting the mooncake, we are surprised to find a thick white layer at the core. It is flattened across so that when you cut the mooncake into smaller pieces, every slice gets an ample share of the white portion.
What do you think this white ingredient is? My initial guess is marshmallow. Is it?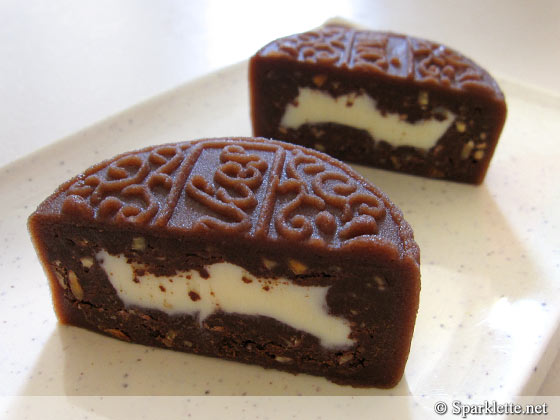 Chocolate Dazzle mooncake
S$42 for 4
Rating:





It is creamy white chocolate! How yummy! With its dense and cakey texture, this mooncake is quite similar to a chocolate brownie. I like that it is not overtly sweet, and comes with chopped nuts for an added crunch!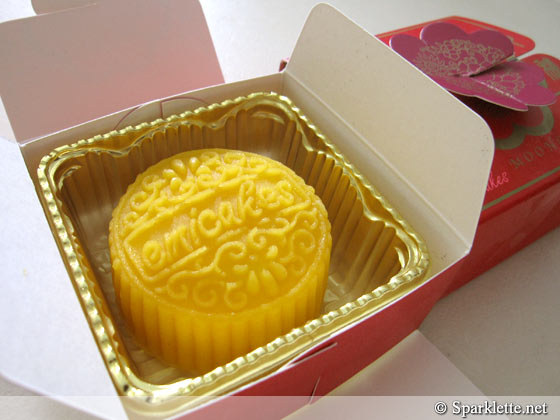 Festive Mango mooncake
S$42 for 4
Rating:





The Festive Mango mooncake pales in comparison to the other flavours.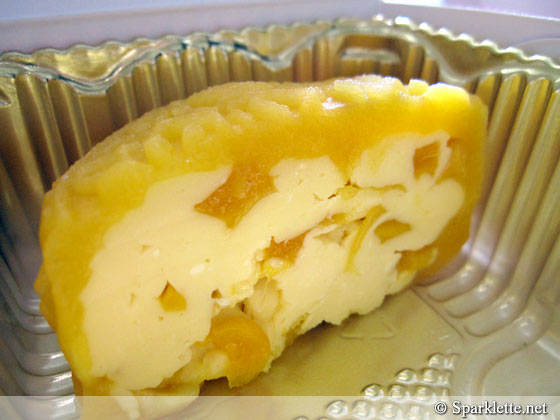 Underneath the soft snowskin is a custard-like filling which somewhat tastes like cheese. Even with chunks of mango flesh in the mix, the mango flavour is pretty mild in this case.
Have Your Say!

Loading ...
What are the best fruity and chocolate mooncakes you have had? Share with us in the comments!
Emicakes
All outlets
Tel: +65 6749 6782 |
Website