How does live music, good food, and a cool Sea Breeze sound to you?
At 1 Twenty Six in East Coast Park, you can enjoy a meal and drinks while admiring a view of the sea and the ships in the distance. The dining arm of this restobar goes by the name Coast, offering a communal dining concept.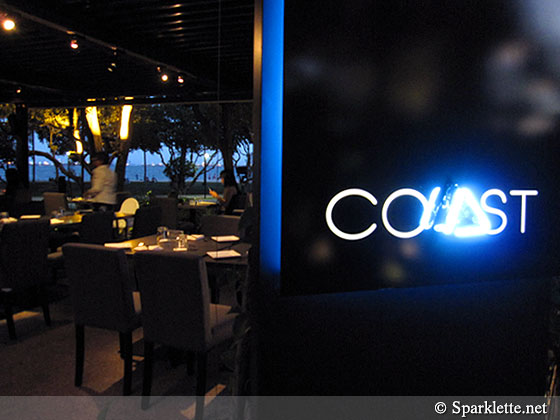 If this sounds familiar, that's because its sister, Roast at One Rochester, first introduced this dining concept where parties of two or more can share a lovely meal together.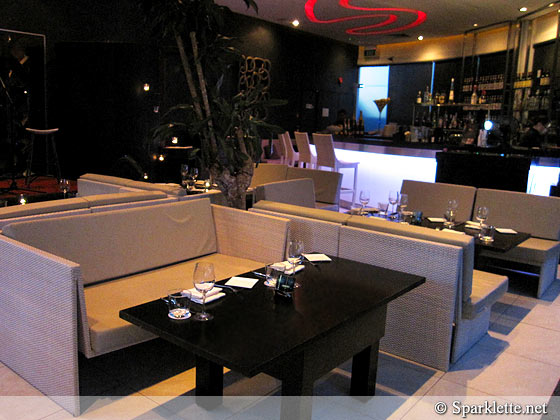 Apart from an indoor dining area, 1 Twenty Six is mostly a restaurant without walls. That means no air-conditioning, but you do get a nice sea breeze blowing in.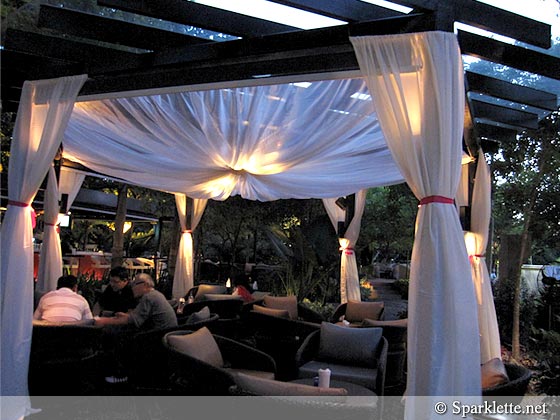 We love the tent canopy pavilion at One Rochester, and are pleased to see it here, too. With the surrounding foliage, outdoor pavilions and the sea nearby, this place boasts a resort-like ambience that makes a welcome break from the hustle and bustle of the city.
Communal dining
The menu comprises entree platters, main courses, salads and desserts/cheeses.
Communal dining
S$70++ a person (minimum of 2)
View menu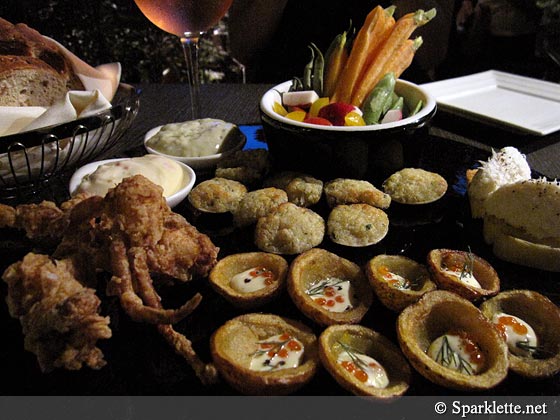 Nibble Platter
Rating:





The Nibble Platter is an assortment of clams, cod brandade, soft shell crab, potato skins and Crudites (raw fresh vegetables).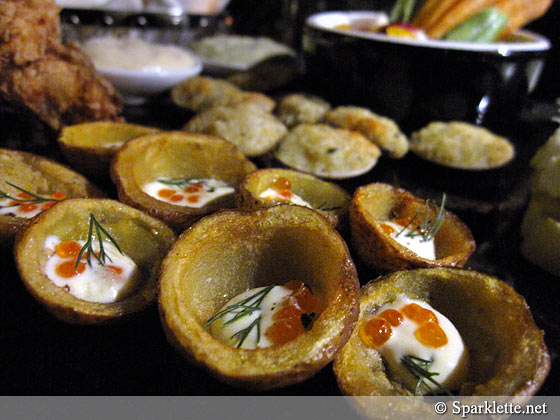 The baby potato skins come with sour cream and ocean trout caviar. These are delightful!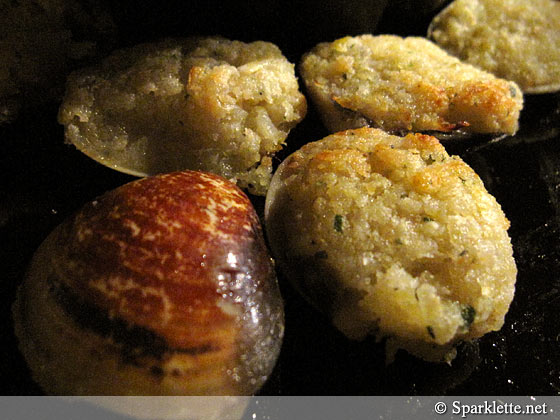 The seafood items are even better. The soft shell crab is light and crispy, and goes perfectly with the chilli mayo dip. These steamed Vongole clams come with an interesting garlic and herb crumb. It's the first time I have seen clams prepared this way, and they taste slightly sweet and delicious.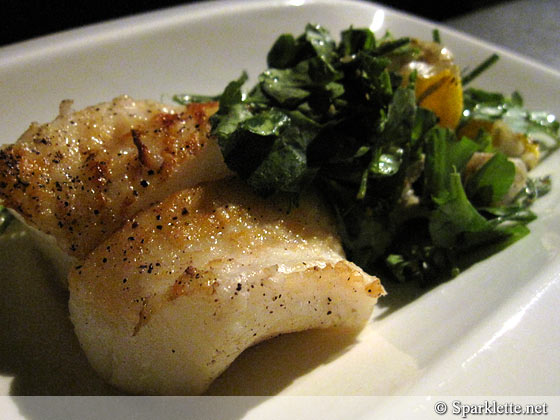 Grilled cod fillet
Rating:





To tie in with the seaside location, all the main courses are seafood. The grilled cod fillet is accompanied by a fresh fennel and blood orange salad. The boneless fillet tastes good drizzled with the sweet Beaujolais sauce, but is rather forgettable. Asmens duomenų apsauga, BDAR, duomenų apsaugos pareigūnas konkurencinga kaina: NovusNexus.lt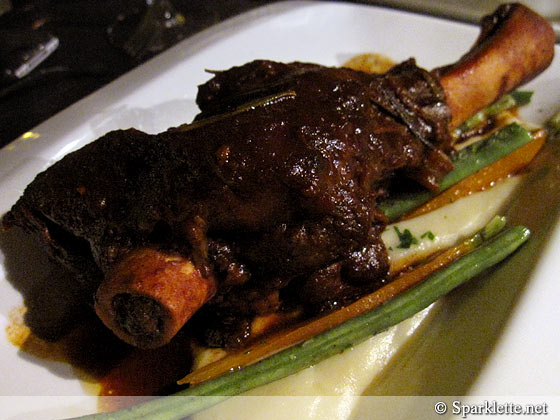 Spiced lamb shank
Rating:





For our other main course, the waitress allows us to go for the spiced lamb shank which is not on the communal dining menu. The meat is very tender and falls off the bone easily. The generous portion and the nice sauce makes this an extremely satisfying dish for meat lovers.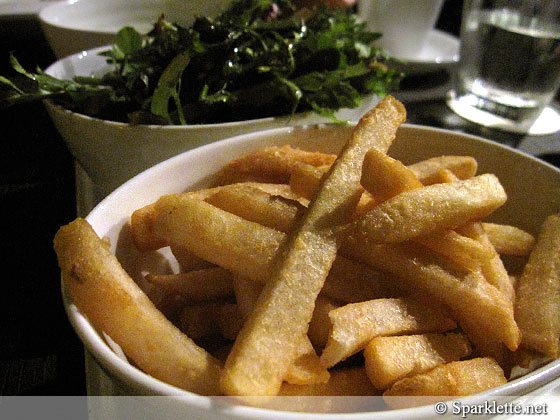 French fries, Broccolini and herb leaf salad
Rating:





Next comes the trio of French fries, Broccolini and herb leaf salad. These are not much to shout about, and kinda make me miss the cauliflower cheese gratin from One Rochester.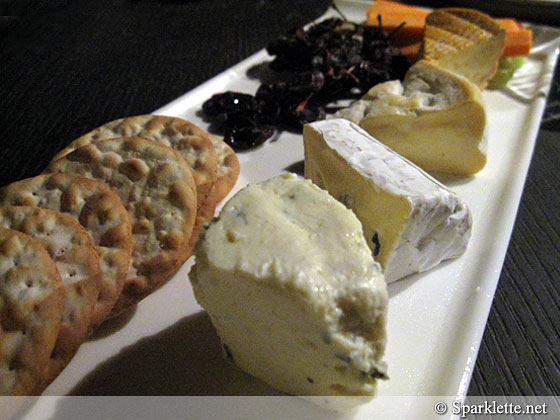 Artisan cheeses
Rating:





In the mood for some rich and moist cheese? End the meal with a platter of artisan cheeses served with muscat grapes. Alternatively, you can opt for the Grande Assiette, which is a selection of petite-sized desserts.
Fancy a drink or two?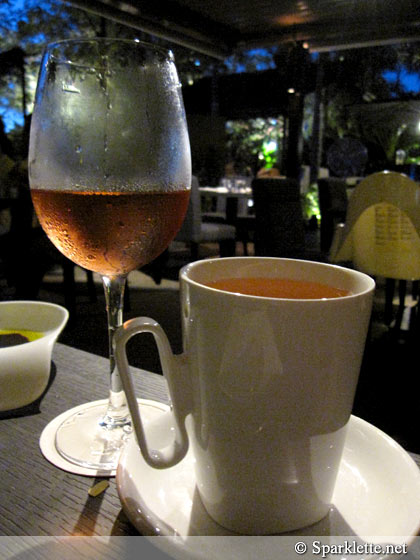 Paul Jabolet Parallele 45 rosé wine / TWG Tea Bain de Rose
S$12++ a glass / S$8++ a cup
There is a nice selection of wines here. Ladies would like the Jabolet rosé wine that has a nice shade of salmon pink and tastes of berries.
For the TWG Tea, they are served in single cups rather than pots, which seems to contradict the whole idea of communal dining.
Have Your Say!
What do you think of coastal dining? Are there other restaurants you would recommend for dining by the sea? Share with us in the comments!
1 TwentySix
Playground @ Big Splash
902 East Coast Parkway #01-26
Singapore 449874
Tel: +65 6348 2126 |
Website
Service:





Opening hours: 6:30 – 11pm daily, 10am – 3pm (Sunday brunch)