The Dragon Boat Festival – better known to most simply as the "dumpling festival" – is arriving very soon on the 5th day of the 5th lunar month. I love my rice dumplings and look forward to enjoying traditional Nyonya dumplings every year.
Apart from the conventional rice dumplings, there's one particular dumpling that I have been raving about since tasting it for the first time in 2011. That is the Fairmont Singapore chicken dumpling; it really packs a wallop of a punch!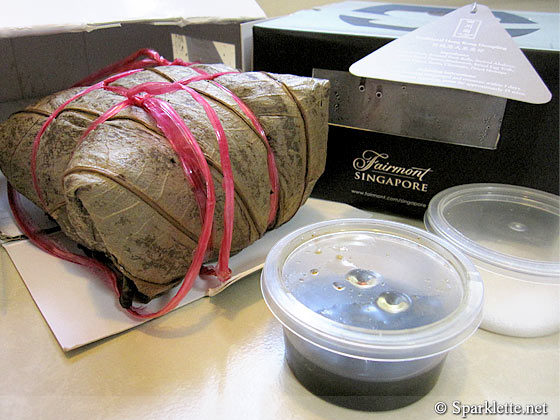 Szechuan Court of Fairmont Singapore creates rice dumplings in super-sized versions that make the usual pyramidal dumplings look baby-sized in comparison; each one weighs a whopping one kilogramme! Perfumed by bamboo leaves, these hefty ingredient-laden dumplings are also packaged with white sugar and a special black savoury sauce.
Happily, the Gongbao chicken dumpling – my favourite rice dumpling of all time – has made its return this year!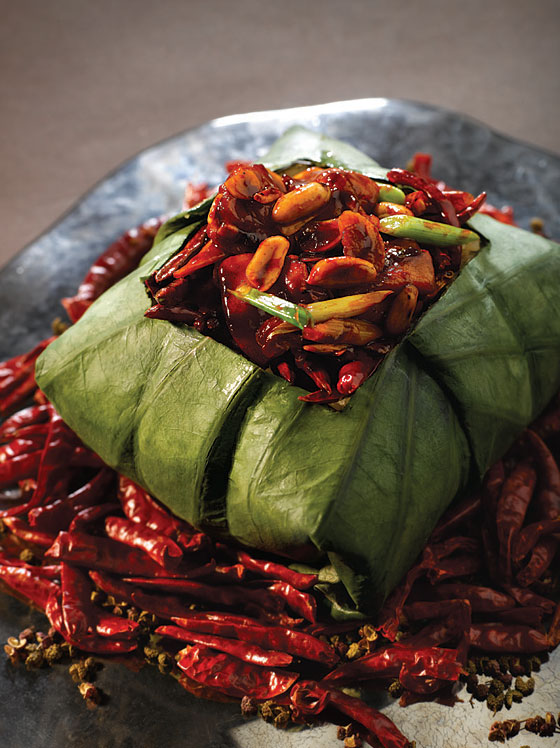 Gongbao chicken dumpling
S$38++/kg





As a chilli lover, I totally dig the daring amount of Szechuan peppercorns and chilli sauce used. These lend a tongue-numbing kick as you are tucking into the generous amounts of diced marinated chicken thigh meat, crunchy roasted peanuts and moist glutinous rice. Yum! I ate this mega dumpling over a few days and could not help but feel sad when I finished it all.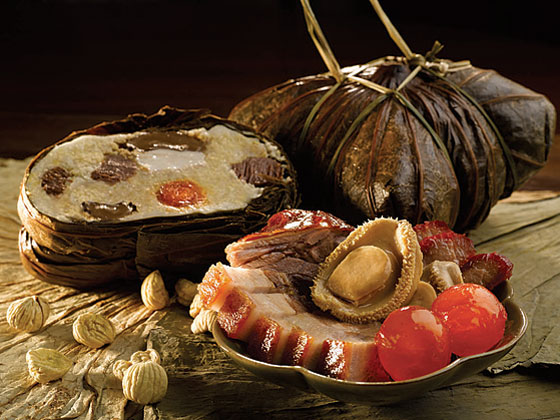 Hong Kong style dumpling
S$48++/kg





For the fans of Cantonese cuisine, the Hong Kong style dumpling encompasses tender roasted pork belly, roasted duck, stewed abalone, chestnuts and dried shrimps ensconced in savoury glutinous rice.
In comparison to the Gongbao dumpling, the flavour is mellowed and will appeal more to the traditionalists. I love the accompanying black sauce which helps to enliven the taste buds.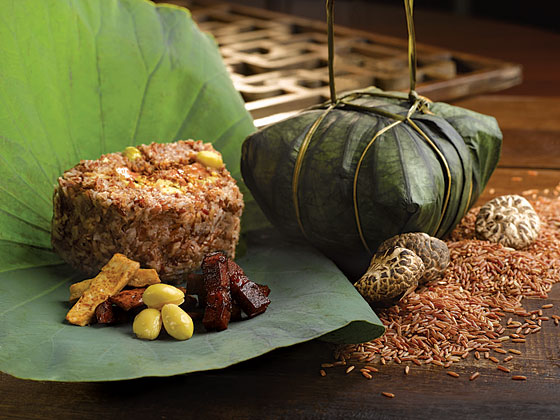 Organic brown rice vegetarian dumpling
S$38++/kg





Vegetarians need not feel left out. You can go for the organic brown rice vegetarian dumpling with its intricate combination of healthy organic red brown rice, tasty wok-fried soy beancurd, fragrant flower mushrooms and gingko nuts.
The dumplings are available at Szechuan Court until June 23, 2012.
Have Your Say!

Loading ...
What is your favourite type of rice dumplings? Are you a traditionalist or do you prefer new flavours? Share all your thoughts via Facebook or Twitter or by leaving a comment!
Szechuan Court
Fairmont Singapore, level 3
80 Bras Basah Road
Singapore 189560
Tel: +65 6431 6156 |
Website
Opening hours:
Lunch: 12noon – 2:30pm
Dinner: 6:30pm – 10:30pm