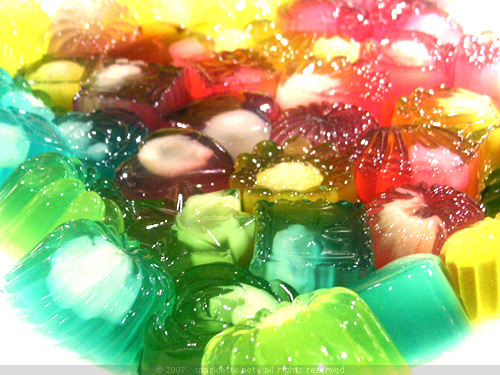 This plate of colourful agar-agar is part of the Asian buffet at Plaza Brasserie at Parkroyal.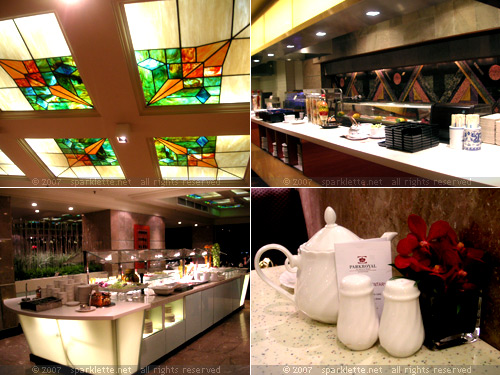 Best of Asia Buffet
Lunch (Daily): Adult S$35++ / Child S$21++
Dinner (Mon – Thu): Adult S$42++ / Child S$25++
Dinner (Fri – Sun): Adult S$45++ / Child S$27++





Just as colourful as the agar-agar is the stained glass ceiling at Plaza Brasserie at Parkroyal! It was a half-filled restaurant on a weekday evening. The buffet spread wasn't as large as I had anticipated.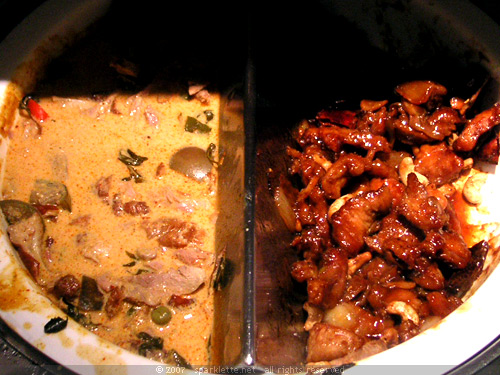 Kung pao chicken is a staple in any Asian buffet. It is always cooked in a nice dark sauce with dried chilli. A good kung pao chicken dish should also have cashew nuts. The kung pao dish at plaza brasserie had both chilli and cashews. But guess what? It didn't have chicken! It had Turkey instead! Wow, I had never seen kung pao Turkey before. It was good, although chicken would work better.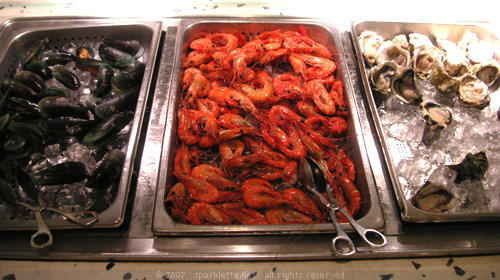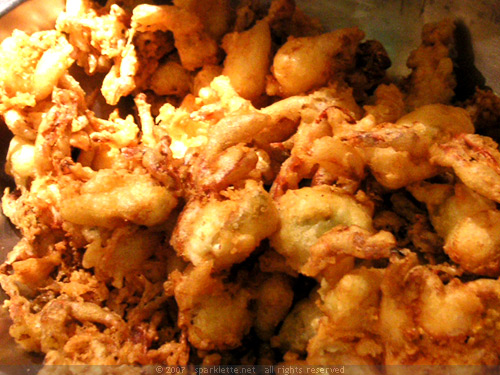 My favourite dish of the night was the soft shell crab tempura. It was light, nicely fried, and tasted of yumminess when dipped into mayonnaise.
At the Indian food station, roti prata (indian flatbread) was made in assorted flavours. There was the usual egg and plain prata, as well as sardine and banana prata. But the best one had to be this: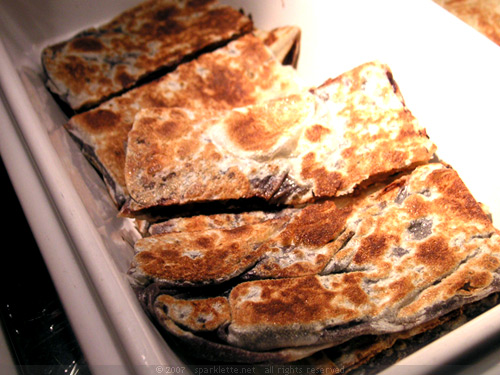 Chocolate prata! I've never had roti prata in chocolate flavour before!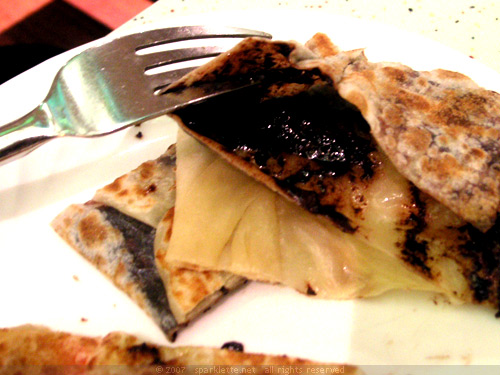 I thought it might taste a little odd because chocolate and roti prata didn't seem to mesh. But the combination was surprisingly yummilicious! And utterly sinful too! real6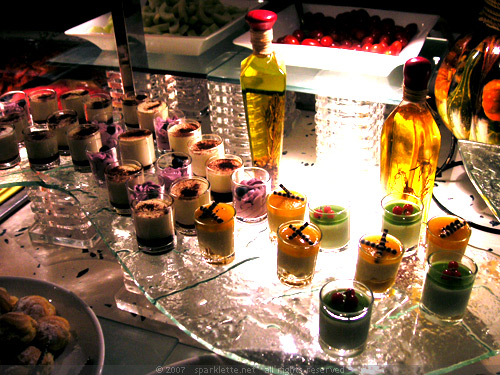 Desserts in cute little shot-glasses. There was tiramisu, blueberry and a range of other fruity flavours available.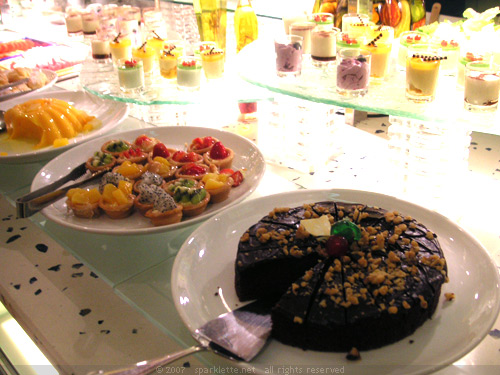 Still, I would have liked to see more desserts available, such as some of those bite-sized cakes in different flavours. But I'm glad they had a chocolate fountain. It kind of saved the day!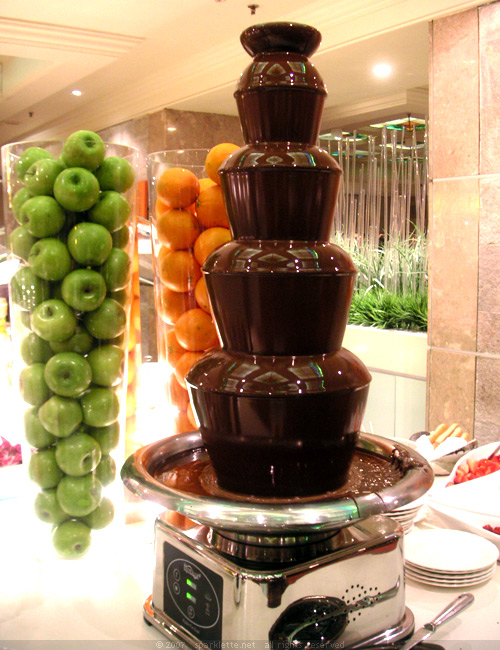 It was a five-tier fountain similar to the one at Cafébiz in Traders Hotel. I tend to judge the quality of a buffet by whether it has a chocolate fountain. And I'm glad Plaza Brasserie had one, along with marshmallow dippers and hard biscuits. Yay!
Sadly, I wouldn't return for another buffet. The price is decent but the buffet spread is simply too small and not very satisfying.
Plaza Brasserie
Parkroyal on Beach Road
7500A Beach Road
Singapore 199591
Tel: +65 6505 5666 |
Website
Service: