I'm not exactly a fan of noodle dishes. But recently, a colleague introduced me to the famous Pontian Wanton Mee and I was sold! Since then, we've been having this colourful dish at least once a week! wanton mee is a type of Chinese dish with noodles (mee) and dumplings (wanton).
The Pontian Wanton Mee stall has a long history dating back 60 years. They have a few branches all over Singapore at various hawker centres and food centres.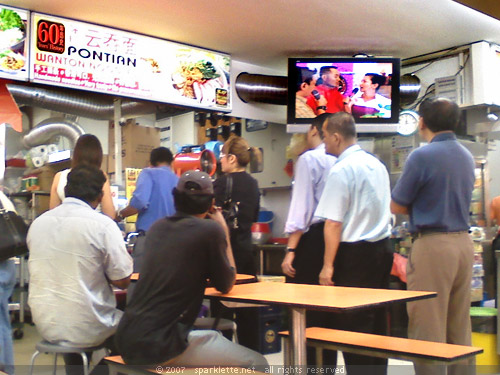 At lunchtime, there would always be a long queue forming in front of the stall for their handmade wanton mee. Yes, the dumplings are handmade. Even the mee itself is handmade. Check it out!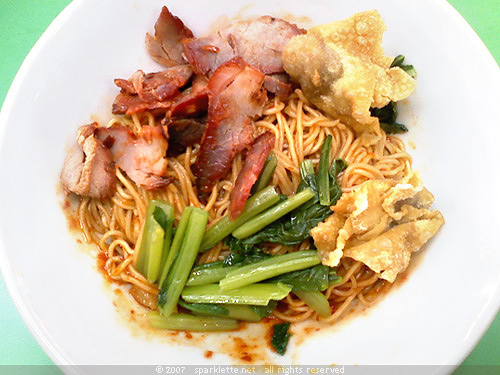 Wanton Mee (Noodle with Chinese Dumpling)
S$2.80 or $3.20
Rating:





Colourful! On the first taste, I was won over by the sweet and spicy sauce consisting of both chilli sauce and ketchup that lend it much flavour. The noodles are firm, springy and not the least bit soggy. In fact, the mee is so good, I think you can just have it alone! That might also explain why the other ingredients are always given in small portions…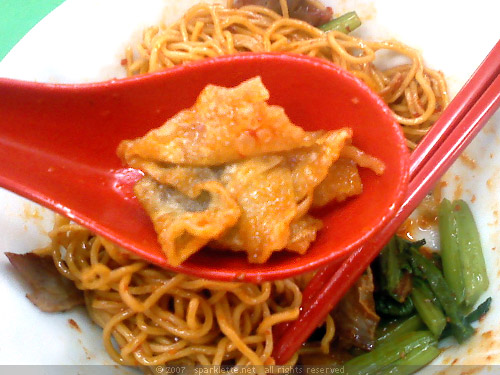 …such as the deep-fried wanton. I do really like the wanton, but feel that they are really baby-sized. Bigger wanton would be far more satisfying! Komandos formavimo renginiai, personalo atranka, mokymai vadovams ir darbuotojų paieška primumesse.lt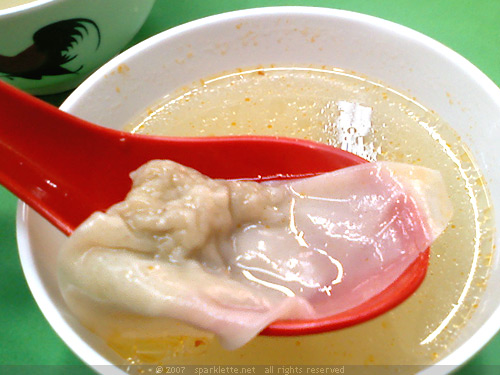 There's boiled wanton in the tasty soup too. Again, baby-sized, but yummy too.
The best way to eat this dish is to eat it really slowly, savouring the tasty sauce bit by bit. Heck, I'm gonna have it again tomorrow!
Pontian Wanton Mee
All outlets, including:
– Amoy Street Food Centre
– Bedok Central Hawker Centre
– Clementi Avenue 3 Food Centre
– Clementi West Market and Food Centre
– Ghim Moh Market and Food Centre
– Holland Village Food Centre
– Jurong Point Kopitiam
– Jurong West Food Centre
– Kang Kar Mall Kopitiam
– Marine Parade Central Market and Food Centre
– Parkway Parade Treats Foodcourt
– Redhill Food Centre
– Tampines Round Market and Food Centre
– Tampines Mall Kopitiam