Most of you faithful blog readers already know what my favourite dessert is. It's either chocolate mousse or the dessert that I most frequently blog about – chocolate lava cake. A friend offered to take me some place nice that serves a wonderful rendition of this dessert.
And boy, did he over-deliver! The "nice" place he had in mind? The prestigious members-only Tanglin Club!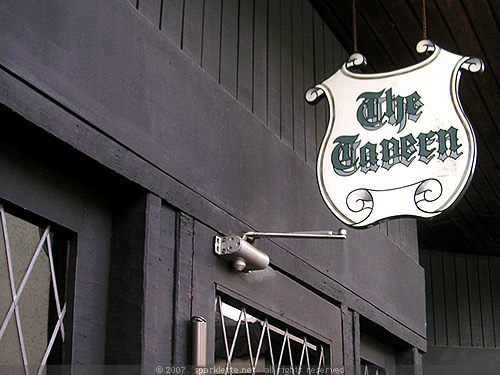 Of the three restaurants at the club, we visited The Tavern, a restaurant designed to resemble a traditional English tavern (hence the name). I love the signboard hanging outside the place. It reminds me very much of the Prancing Pony inn (where Frodo first met Aragorn) in the Lord of the Rings.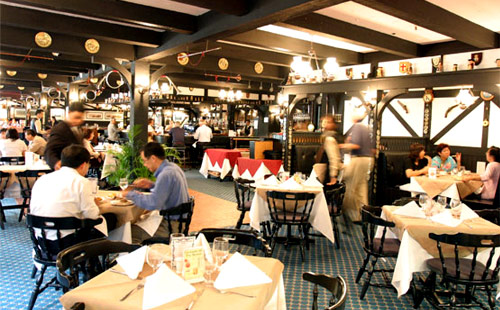 Obviously, the restaurant isn't really an old tavern with a shabby look and a dingy setup. On the contrary, it feels charming and cosy with its vintage English décor, much like the rest of the clubhouse. After all, this is a British club that was founded more than a century ago, back in 1865!
My friend who's a regular club visitor has already tried every item on the menu. He claims that everything there is good, and recommended the lobster thermidor.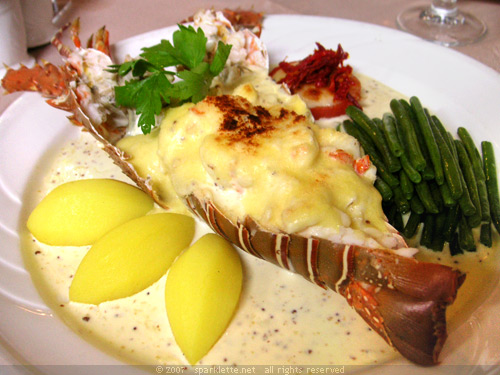 Lobster thermidor baked in the shell
S$37.50
Rating:





Wow! When it comes to shellfish, most of the time you don't really get to eat that much of its flesh. But in this case, there was really a whole lot of lobster flesh on my plate! I had never had so much lobster to myself before. It made me so happy :)
I could taste the naturally sweet seafood flavour of the lobster that was, fortunately, not masked by the rich pommery mustard sauce and cream sauce. The gruyere cheese melted atop the lobster gave it an extra nice finishing! If that's not enough to fill the stomach, the lobster was also served with potato, gratin tomato and a stack of greens.
By the way, would someone please recommend a delicious and similar lobster dish elsewhere? I'm hungering for some lobster already! En plus du traitement est approprié malgré la plupart certains utilisateurs ont déjà pris ou vont prendre sûrs médicaments à assiette en compagnie de nitrate. Les tablettes Kamagra Oral Jelly sont disponibles parmi exact paquets quant à à l'égard de sélectionner ce crédit.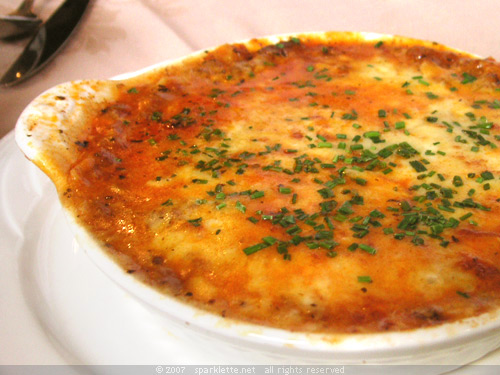 Beef lasagna
S$16.80
For something more filling, diners can always opt for the beef lasagna, which is good too. Every item on the menu is good, remember?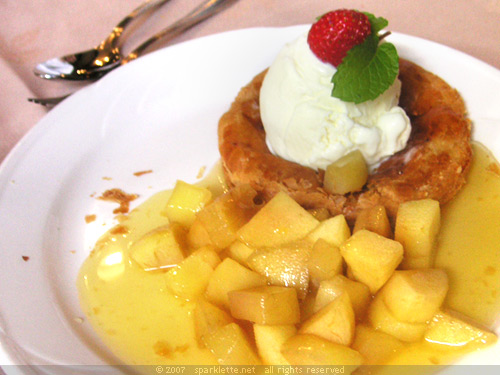 Apple pie a la Mode
S$5.90
Rating:





Dessert time! That's what we came for! The apple pie is an excellent choice, especially for those of you who love having some fruit in your dessert. The apple pie here is served a la mode, with a scoop of vanilla ice cream on top. Nice!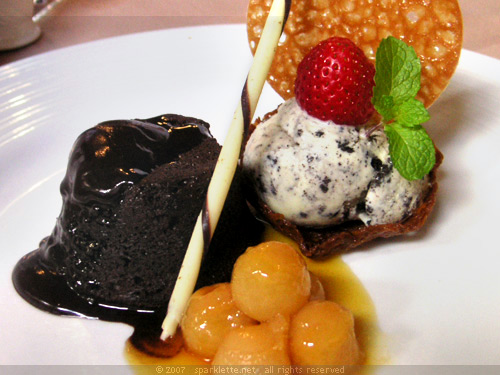 Sticky fondant chocolate lava
S$8.50
Rating:





For me personally, I prefer desserts that aren't fruity, and all the better if it's chocolate! The chocolate lava cake here is served with cute peach balls and a scoop of ice cream. It's my first time having this dessert with cookies and cream ice cream; most of the time, it would be vanilla. In any case, cookies and cream ice cream pairs perfectly with the chocolate fondant!
Another unusual thing about this particular lava cake is that instead of having hot molten chocolate oozing out of the cake, it is drizzled all over the cake. It works too. Everything I found on the plate was good, from the round hard biscuit to the white chocolate stick to the very moist and very chocolatey cake! Yum!
Over here, there is no service charge despite the top-notch service. In fact, the prices on the menu are extremely reasonable considering the quality of food delivered. It seems that the club's priority is to allow its members to enjoy the food and facilities rather than being out to make every penny possible. What a wonderful outlook!
The Tavern
Tanglin Club
5 Stevens Road
Singapore 257814
Tel: +65 6739 4129 / +65 6739 4139 / +65 6739 4140 |
Website
Service:





Members only