Night owls on the prowl for places serving late night supper, mark down Prata Wala. This Indian eatery operates 24 hours daily at Jurong Point and remains open till late at Tiong Bahru Plaza as well as the new NEX Mall in Serangoon.
The food and clientèle are decidedly casual, with the menu comprising of common Indian fares such as roti prata (pancake), naan and biryani (a rice dish cooked with spices).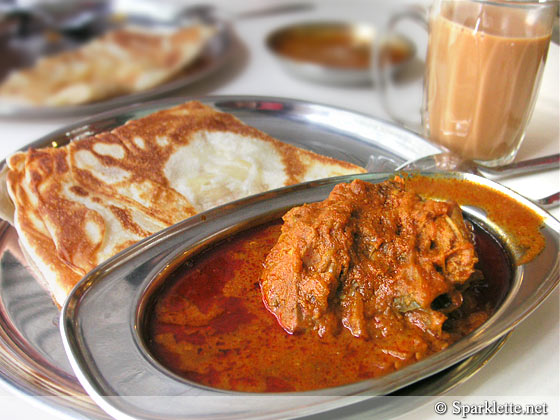 While the plain roti prata is a traditional South Indian food, in Singapore it comes in a variety of concoctions with cheese, onion, fruit, and even chocolate and ice cream!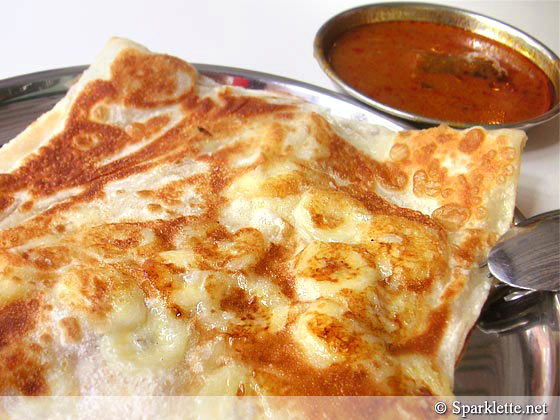 Banana prata
S$3.90
Rating:





The one pictured above is the fruity rendition with banana slices tucked within the dough layers, served with a saucer of meat-based curry. It strikes a nice balance of fluffiness and crispiness, and the banana has just the right sweetness and ripeness – not too mushy or too green.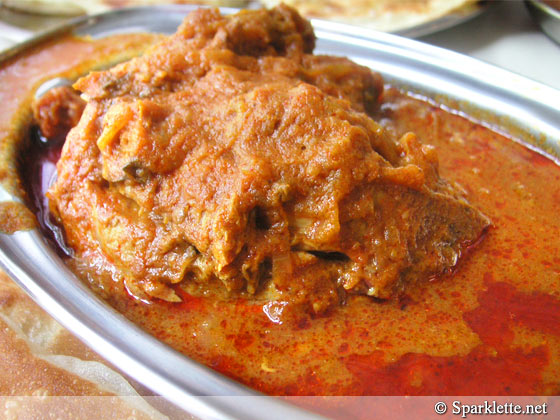 Curry chicken prata set (with tea)
S$6.50
Rating:





For a more well-rounded meal, go for the sets that include a meat, a rice/naan/prata and a hot coffee/tea. The curry chicken prata set has a large piece of chicken simmering in hot curry, and plain prata served on the side.
Perhaps due to the busy chow hours, this dish takes quite a while to be served as compared to the banana prata. Unfortunately, I am a little let down. I mean, the meat is tender and the prata is a joy to savour with its delightfully crispy edges. However the curry is lacking in flavour and so very oily, a pity given how generous the portion is.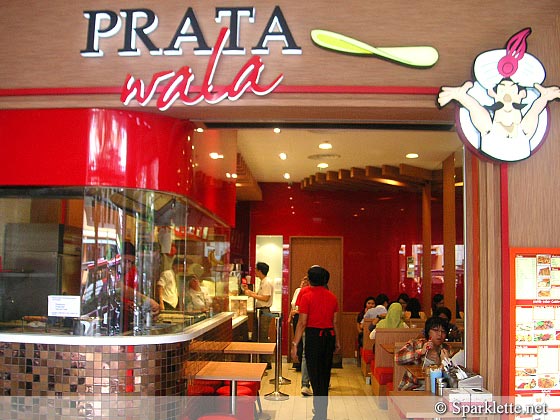 With its bright red furnishings and matching seats, it is hard to miss the vibrant joint. An amusing image of an Indian chef tossing a prata greets customers at the storefront.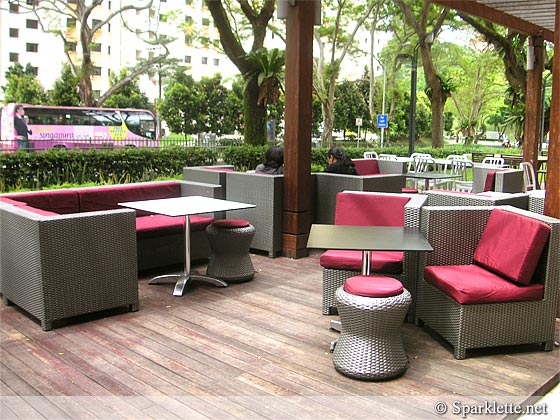 At Tiong Bahru Plaza, Prata Wala occupies the former premises of Mr. Teh Tarik Cartel. There is even an alfresco dining area filled with comfortable couches for when the weather cooperates.
If you're in the mood for Indian food, Prata Wala may be just the place. With its breezy atmosphere, this is a suitable gathering place for meeting up with friends especially when a late night craving strikes!
Have Your Say!
Share your favourite prata stalls in the comments!
Prata Wala at Jurong Point
Jurong Point Shopping Centre
63 Jurong West Central 3 #01-71/72/73/74
Singapore 648331
Tel: +65 6795 2530
Open 24 hours
Drinks only from 1am – 5am
Prata Wala at NEX Mall
NEX Mall
23 Serangoon Central #02-K05/08
Singapore 556083
Tel: +65 6634 2910
Operating hours:
Sun – Thu: 10am – 10pm
Fri, Sat & Eve of Public Holidays: 10am – 11pm
Prata Wala at Tiong Bahru Plaza
Tiong Bahru Plaza
302 Tiong Bahru Road #01-12
Singapore 168732
Tel: +65 6844 1852
Operating hours:
Mon – Thu: 11am – 11pm
Fri & Eve of Public Holidays: 11am – 12midnight
Sat: 9am – 12midnight
Sun: 9am – 11pm