It's been a crazy few weeks at the Sparklette headquarters. In between some web design projects, I have been getting in touch with companies to sponsor awesome prizes for the contests here (Why, haven't you noticed the increasing frequency of these giveaways? *wink*).
When things get so busy, you may wish to order take-outs at lunch. I like that I can simply grab a sandwich and coffee from Oriole Espresso & Brew Bar at the towering Republic Plaza. Located smack in the middle of the central business district, this is the second Oriole outlet after Oriole Cafe & Bar at Somerset.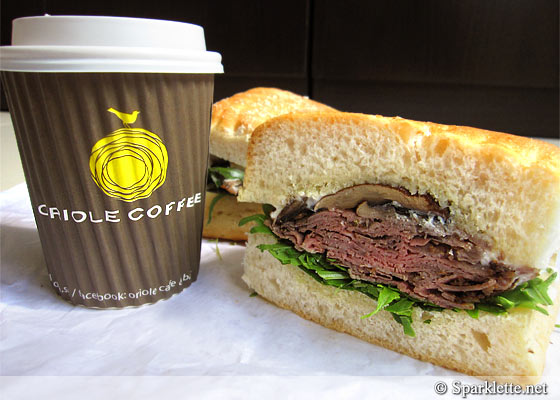 Oriole at Republic Plaza offers espresso-based and single cup filtered or brewed coffee alongside sandwiches, salads and baked items. You can dine in at the cosy joint with some seats and high tables, accented by wood furnishings, or order your food to go.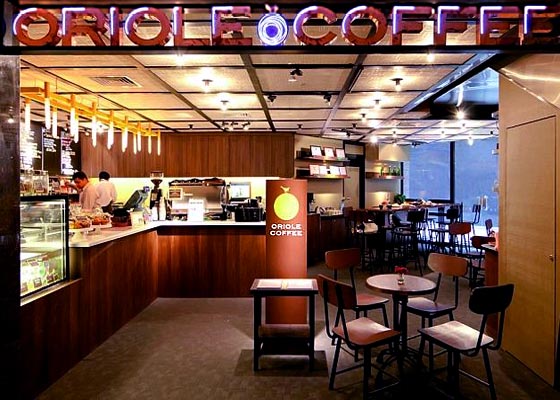 In a way it does remind me of Pret a Manger, the British sandwich chain that enjoyed a short-lived existence before closing shop in Singapore.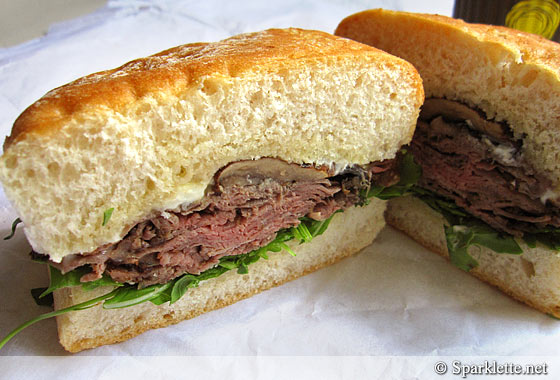 Roast beef sandwich with Portobello mushrooms
S$14.9++
Rating:





10 different selections of roast beef sandwiches are available, served with freshly-carved meat and a variety of fillings. There's something to be said for the simplicity of a sandwich one can throw together in five minutes. But let that not restrict the idea of what a sandwich is. The Roast beef sandwich with Portobello mushrooms is as satisfying as a wholesome meal, because essentially, it is one.
Sliced thinly, the roast beef is really tender, and the mushrooms slices and greens make a perfect accompaniment.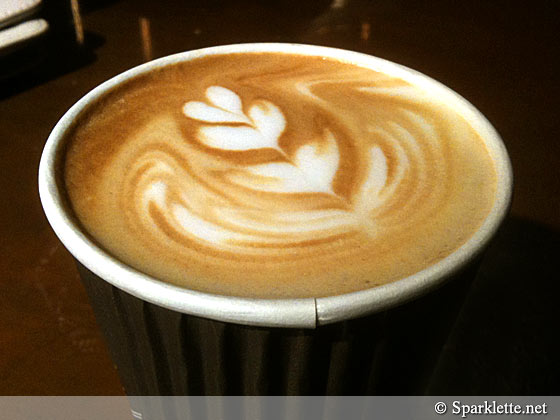 Café latte
S$5.3++
Rating:





A trip to Oriole would not be complete without their signature gourmet coffee, served with a dash of art. Even for take-outs, the baristas spare no effort in making sure the coffee looks pretty in the paper cup.
Sparklette Giveaway
Join my contest giveaway to win one of these wholesome sandwiches and coffee from Oriole!
Have Your Say!
What do you think of the new Oriole at Republic Plaza? Share with us in the comments!
Oriole Espresso & Brew Bar at Republic Plaza
Republic Plaza
9 Raffles Place #01-23/23A
Singapore 048619
Tel: +65 6438 3843
Oriole Cafe & Bar at Pan Pacific Suites
Pan Pacific Suites
(next to
[email protected]
)
96 Somerset Road #01-01
Singapore 238163
Tel: +65 6238 8348