Pret a Manger is a chain of trendy sandwich bars from Britain that make fresh sandwiches in-house daily. The name is in French, which means "ready to eat". Some time last year, pret opened its first outlet in Singapore.
Strategically based along Robinson Road, Pret is a hot spot for office workers that are too busy to sit down for a meal. People in a hurry can simply pop by and grab a sandwich to go. All sandwiches are pre-made early in the day. Customers can then choose from the assortment of sandwiches that are placed neatly in racks of chillers. Besides being fuss-free, Pret also prides itself in using all-natural ingredients with absolutely no preservatives added.
But more importantly, are they any good?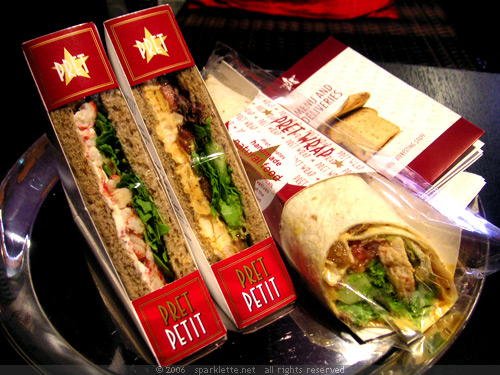 I was there with a friend recently. We found that they had some very interesting fillings for their sandwiches, baguettes and wraps. I was especially keen to try out their crayfish & roquette sandwich. Anything with crayfish is an instant favourite with me!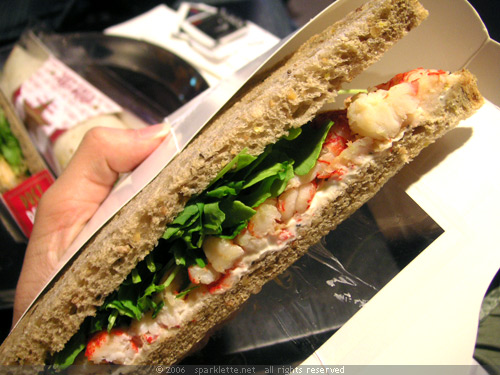 Crayfish & Roquette Sandwich
S$3.90
Rating:





$3.90 for a two-inch-thick crayfish sandwich is a steal isn't it? I had expected the price to be much steeper than this. The sandwich was good. Wheat bread, nice. Crayfish, yum. I didn't even mind the roquette despite not being a fan of vegetables.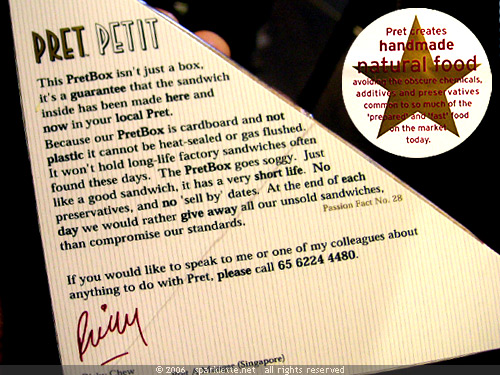 All sandwiches come in these cute triangular "pretboxes" with clear windows. Pret really took pain to guarantee that all their food is fresh. At the end of each day, all unsold food is donated to the Singapore council of women's organisation's star shelter, a home for abused women.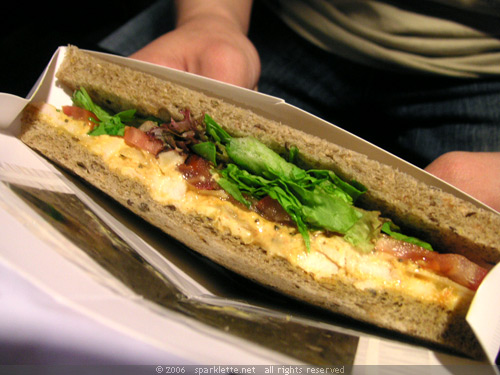 Coronation Chicken Sandwich
S$3.80
Rating:





Even though the pretboxes are labelled "Pret Petit" and the sandwiches are really half-size sandwiches, the portions are certainly not "petit". I had trouble finishing mine!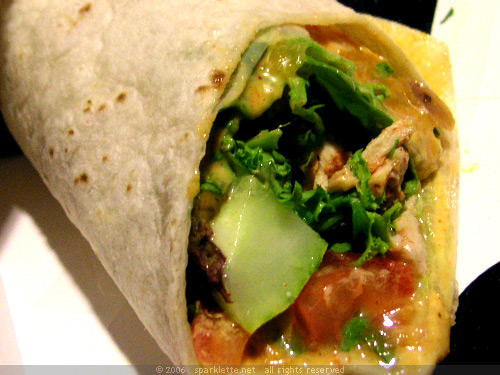 Tandoori Chicken Wrap
S$7.50
Rating:





My favourite was the tandoori chicken wrap. It had obviously been created to suit Asian taste buds. The wrap was huge and came in two smaller separate portions. I guess a person would have trouble finishing the whole thing alone. More people should get to enjoy this anyway. It's very flavourful and very tasty! I loved it!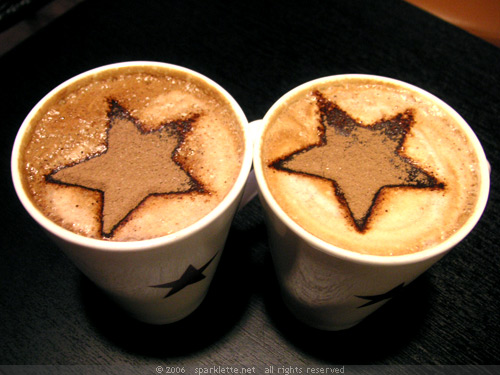 Hot Mocha
S$5
Rating:





The drinks are the cutest of all. Note how they had decorated our hot mocha with chocolate powdered stars. How very adorable!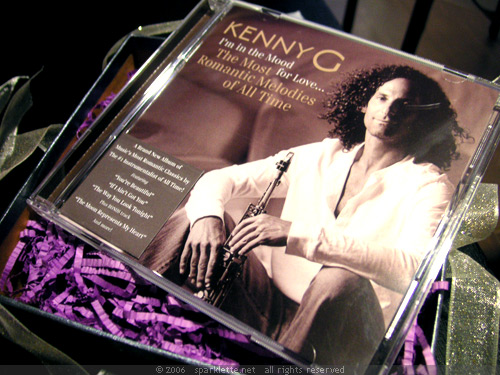 Then, my friend whipped out the new Kenny G album (I am a huge fan) out of nowhere. The Pret folks gamely played it for us as their background music! Now, that's good service for you! Pret has definitely won me over.
One last interesting titbit: Pret works with well-known jewellers Tiffany & Co. To make solid silver stars. Each star is used to reward a particular staff member whenever a customer writes or calls to commend him or her for good service. Wow!
Pret a Manger
The Ogilvy Centre
35 Robinson Road #01-02/06
Singapore 068876
Website