I love buffets, especially the ones at nice hotels because the service is almost always wonderful and the wait staff are efficient in clearing plates from your table so that there would constantly be room for more plates. I was quite keen to check out the seafood buffet at Greenhouse, the lobby restaurant at The Ritz-Carlton, Millenia Singapore. It had remained in my "list of places to check out" for the longest time.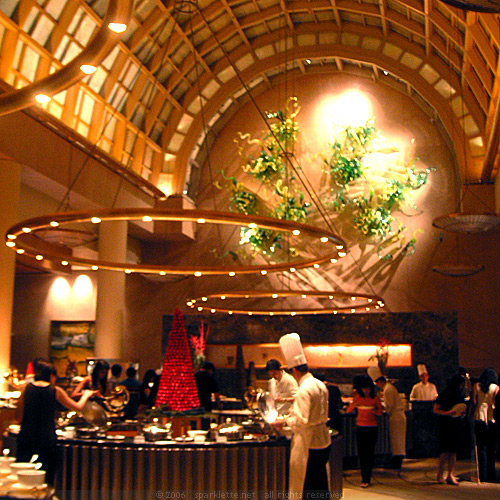 We were a party of six and got a table by the window, which was nice and near to the buffet spread. One thing I noted was that there were many pyramidal stacks of chocolate balls on displayed, with each chocolate wrapped in red cellophane. Specially arranged for Christmas, I presume.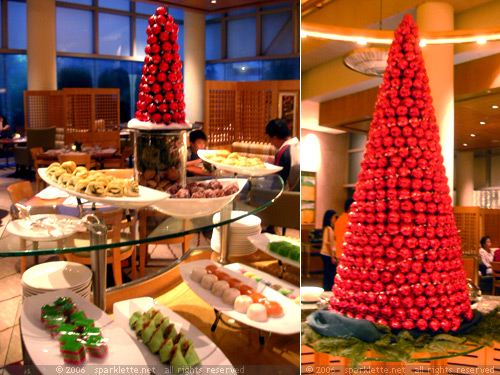 For a seafood buffet, I thought the seafood spread was rather limited. I didn't spot any lobster or crayfish at all whereas there were quite a number of meat dishes. For now I would simply let the pictures do the talking.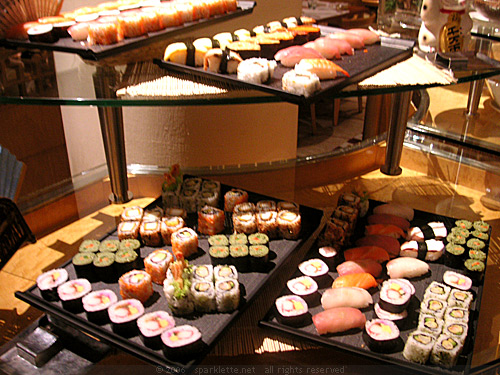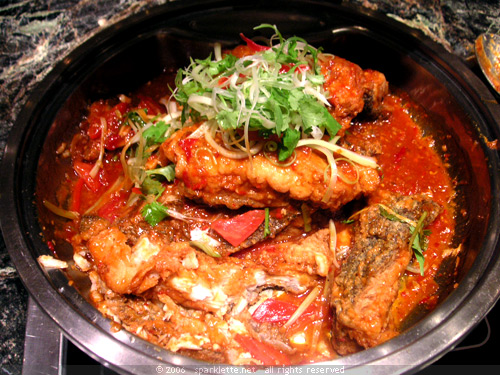 The fish was my favourite. Very flavourful!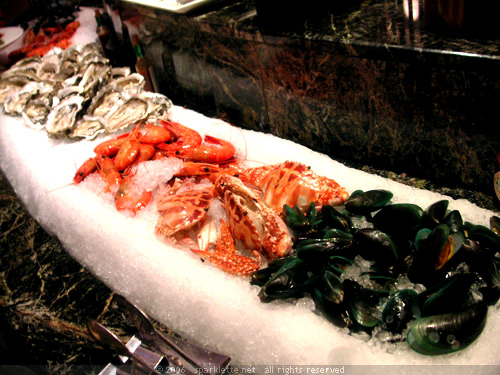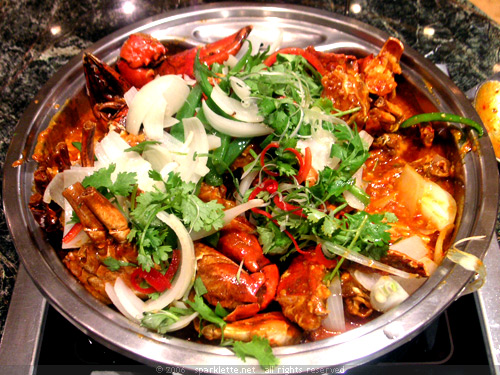 I confess, I really do not know how to get crab meat out of their shells and pincers.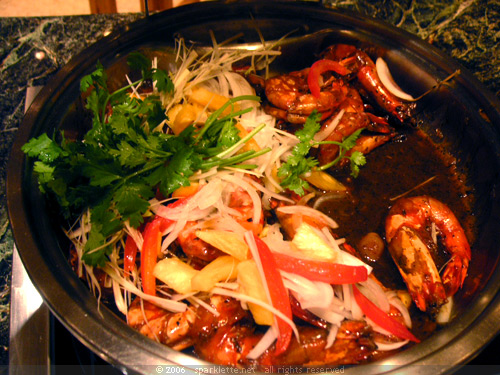 Huge ass prawns. Too bad they weren't peeled though. I'm so lazy!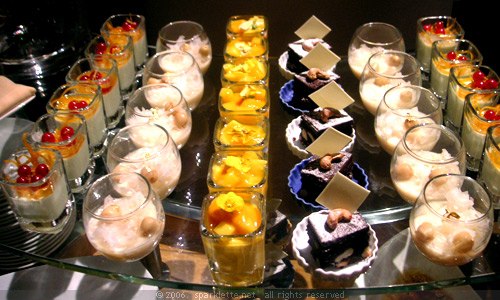 My favourite part of the buffet turned out to be the desserts. There was a delectable selection of cakes. The tiramisu was my favourite, as well as this white chocolate and coffee cake. Isn't that an awesome combination?
The ice cream was a disappointment though. All the flavours ran out quickly and a long period of time lapsed before the ice cream was finally replenished. There was also no chocolate fondue or fountain available. According to various researches such website games as logic, trivia, memory and puzzle friv games could help you to avoid dementia and forgetfulness.
But the biggest disappointment of all was the service. Our glasses were rarely filled even though there were so many waitstaff walking about. The young waiter in charge of our table hardly ever appeared. The floor manager (since he's the only one in a suit) was constantly tending to another party of six next to us while conveniently bypassing our table the entire time. Probably if we were a bunch of caucasians or middle-aged people in suits we wouldn't have received such silent treatment.
For a world-class hotel such service standards is certainly unacceptable. But having said that, the last time I went to the chihuly lounge at the same hotel, the service was excellent.
Anyhoo, those of you who are looking for an excellent seafood buffet with a wider variety and more efficient service, you would be better off at Cafébiz in Traders Hotel or the Town Restaurant at Fullerton Hotel. Give Greenhouse a miss!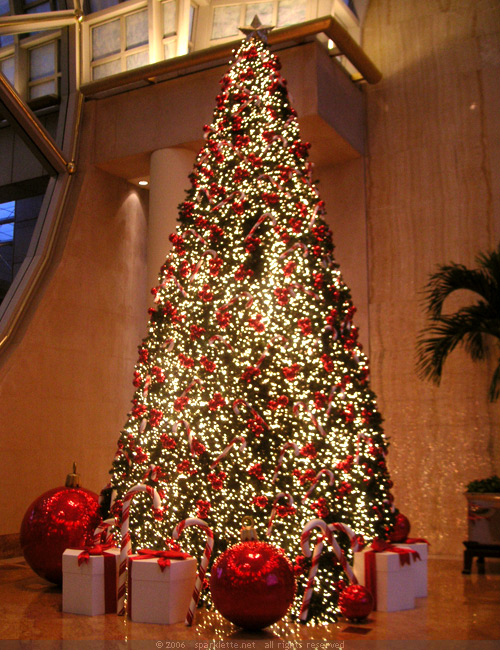 I do retain some nice words for the hotel though. Loved the Christmas tree, the giant red Christmas balls and candy canes. Sweet!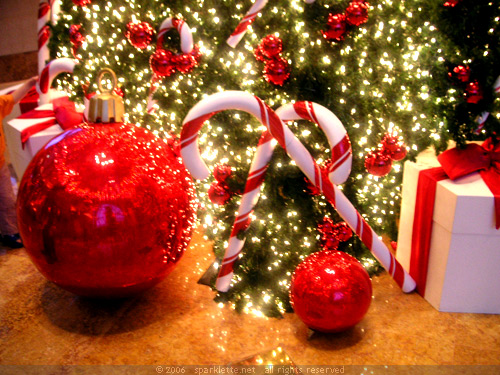 Greenhouse
The Ritz-Carlton, Millenia Singapore
7 Raffles Avenue, Level 3
Singapore 039799
Tel: +65 6337 8888 |
Website
$43+++
Buffet rating:


Service: