It doesn't take much to make a girl happy, does it?
I was having a particularly gray morning. So my dear friend, Fernando, quickly sent a relief package right over to my workplace.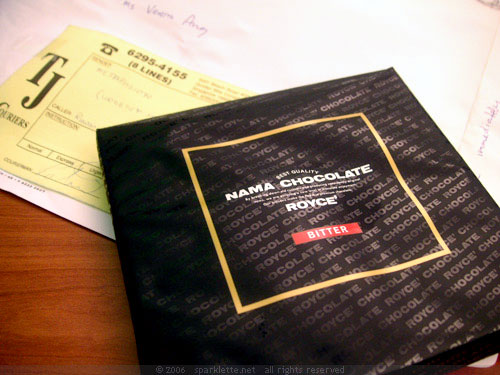 Ta-da! Bitter Nama chocolate from Royce'! An instant pick-me-up! It worked wonders!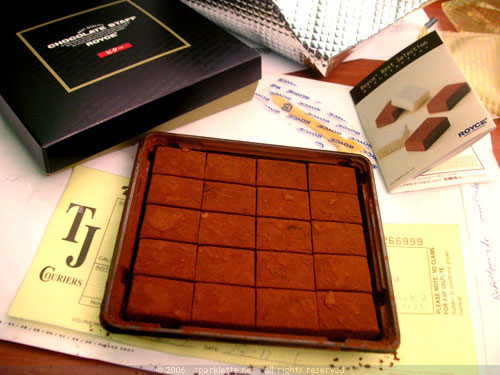 Twenty little pieces of heaven! Aww… How sweet!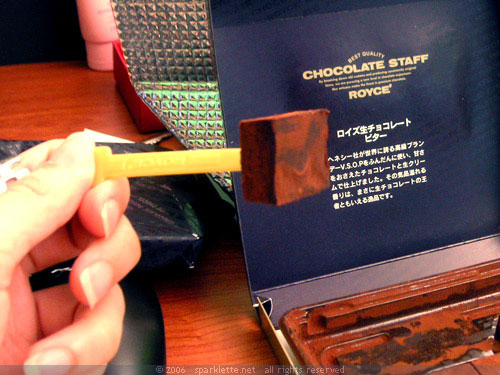 Good lord! This chocolate is the best thing I have tasted since that shot of Tequila Rose on Christmas eve. There's liquor in this chocolate too! Yummy yum yum. I love it! My gray day suddenly turns colourful.
Thanks mate, for cheering me up. Life is good again. You are my hero!