With outlets at Robertson Quay and East Coast Park, you can enjoy waterfront dining at the Red House Seafood Restaurant. The restaurant's catchy name is derived from its original location in a striking red colonial bungalow formerly located at Upper East Coast Road where it was established in 1976.
For Chinese New Year 2011, Red House is complementing its usual local seafood menu with a range of festive items.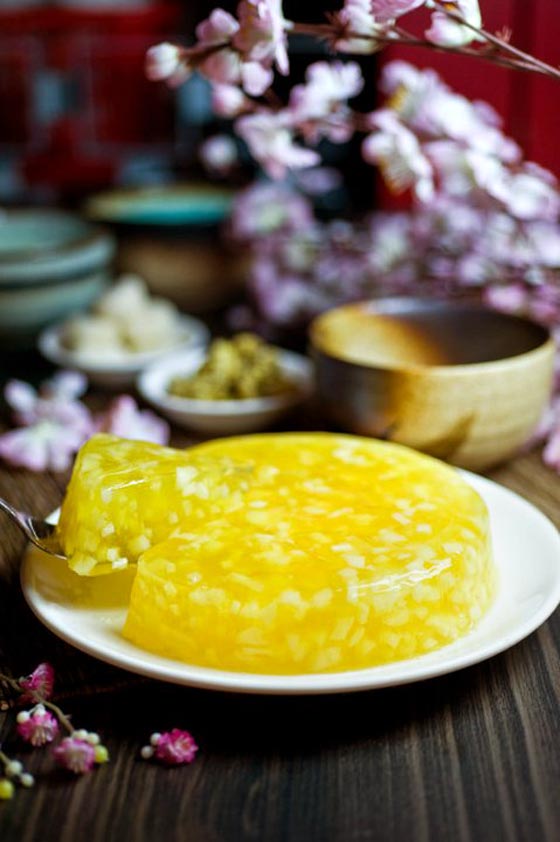 Chrysanthemum tea jelly with diced water chestnuts
S$16.80++
Rating:





If you fancy something sweet, go for the chrysanthemum tea jelly with diced water chestnuts. This refreshing treat has a translucent appearance along with a light, pleasant tea fragrance. Embedded within the soft chrysanthemum tea jelly are chopped water chestnuts that give a satisfying crunch with every bite.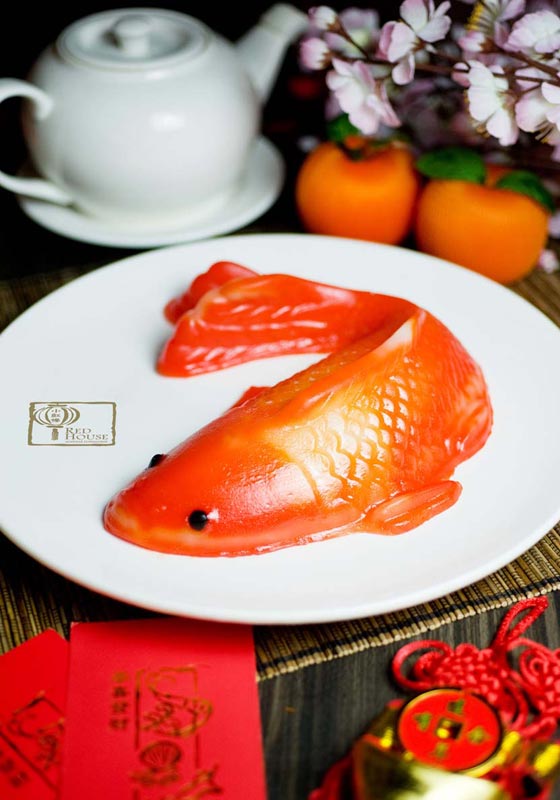 Also check out the nian gao (a Chinese New Year cake made of glutinous rice). It is made in the shape of a Koi fish, complete with vivid colours and realistic details.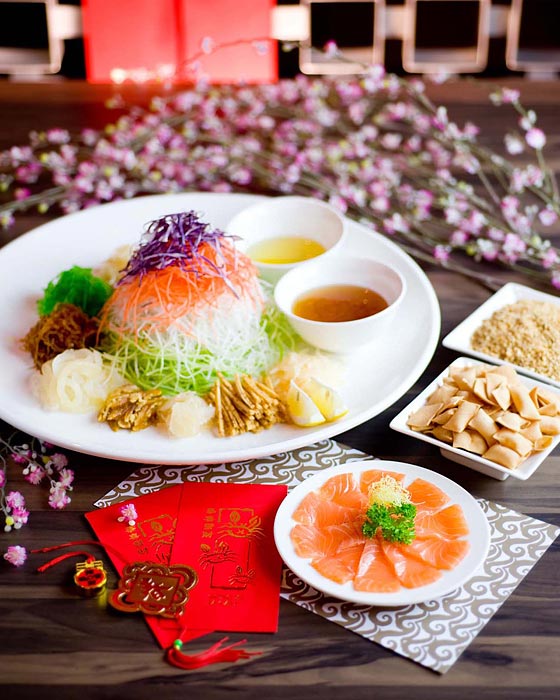 Prosperity salmon yusheng
S$38++ for small / S$76++ for large
Rating:





For the most exciting part of a Chinese New Year meal, toss up the Prosperity salmon yusheng (raw fish salad). The yusheng has the usual staples of raw salmon, white radish, carrots, dried orange, pomelo bits, toasted sesame seeds, golden pillow crackers and more, accompanied by lime and plum sauces that lend much flavour to the multi-coloured salad.
'Like' Sparklette on Facebook and browse the entire Red House Chinese New Year Goodies 2011.
Yusheng Giveaway!
If your family is looking to lou hei at your reunion dinner, take part in the Sparklette yusheng giveaway. It is a really simple contest where you can win a set of the Red House yusheng. There are 3 sets to be given away, so join the yusheng giveaway now!
East Coast Park outlet
East Coast Seafood Centre
1204 East Coast Parkway #01-05
Singapore 449882
Tel: +65 6442 3112
Operating hours:
5pm – 11:30pm (Mon – Fri)
11:30am – 11:30pm (Sat, Sun & Public Holidays)
Robertson Quay outlet
The Quayside
60 Robertson Quay #01-13/14
Singapore 238252
Tel: +65 6735 7666
Operating hours:
11:30am – 11:30pm (daily, including Public Holidays)