Today, you are going to feast your eyes on some of the prettiest and cutest cakes you can find in Singapore this Chinese New Year.
Metrocakes, the online bakery shop with a physical store at Kampong Glam has baked up a storm this Spring Festival. Previously, you have already seen their miniature cakes and Christmas log cakes. For Lunar New Year 2011, Metrocakes' festive collection quickly impresses with the artful 3D cake creations.
Fortune Cracker 3D Cake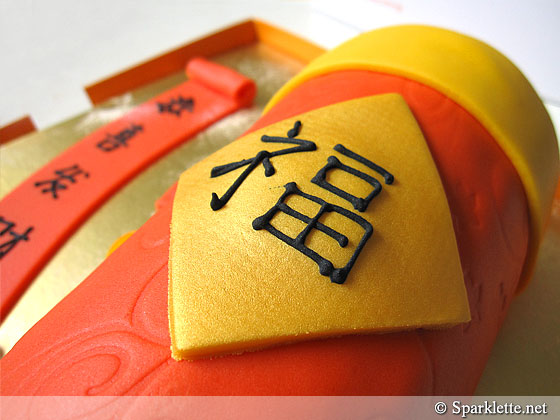 The Fortune Cracker
S$98.80




The Fortune Cracker 3D cake is a work of art comprising of all the things that represent Chinese New Year. The firecracker is affixed with the Chinese fu (福) character, which means good luck.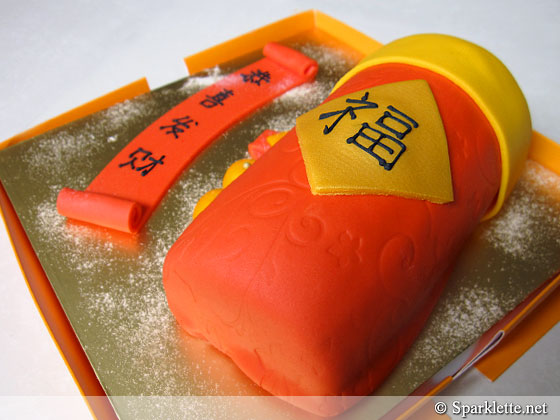 Much attention to detail has been paid, such as the floral and swirly patterns on the red surface of the cake.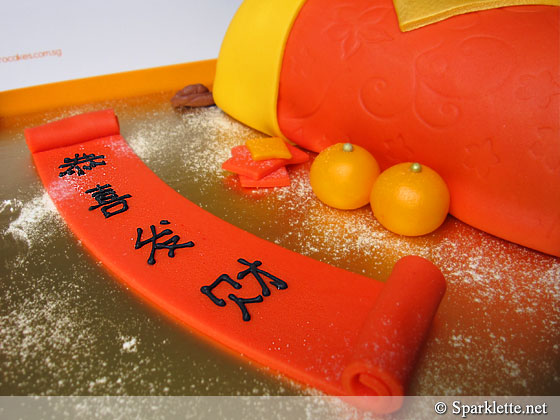 A lightly rolled red scroll on the side is iced with the black characters Gong Xi Fa Cai (恭喜发财), a popular Chinese New Year greeting. Familiar icons of the traditional festival such as a pair of mandarin oranges and red packets complete the picture.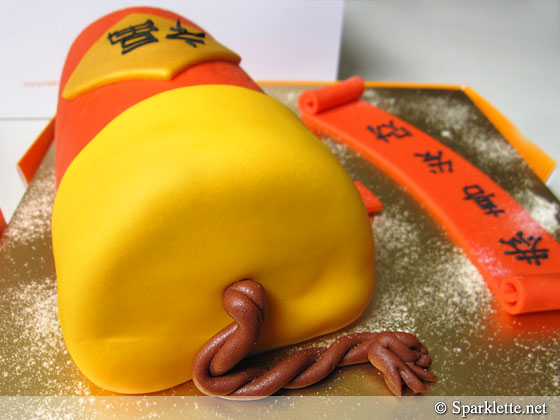 Underneath the beautiful fondant layer, the cake consists of alternating layers of chocolate sponge and refreshing orange mousse. It serves approximately 8-10 persons. Now, the question is: who would have the heart to cut the first slice?
Chinese New Year 3D Cupcakes
Cuteness abounds in these Chinese New Year 3D cupcake creations!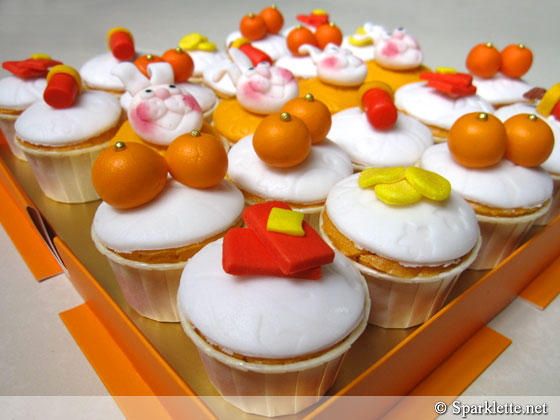 Treasure Cove
S$68.80
Rating:





You would find 5 different designs – red packet, gold coin, firecracker, mandarin orange and rabbit – for a total of 24 cupcakes in the Treasure Cove.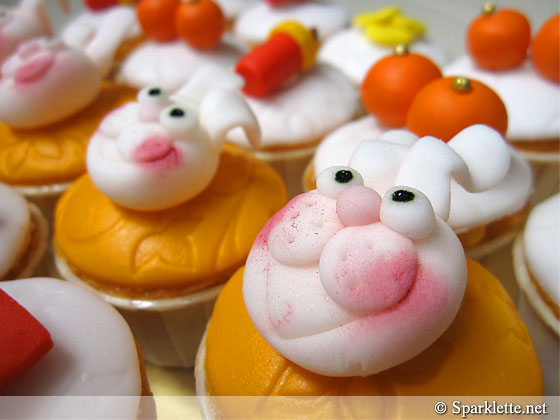 To usher in the Year of the Rabbit, have a bunny cupcake, complete with floppy ears, pink nose and rosy cheeks!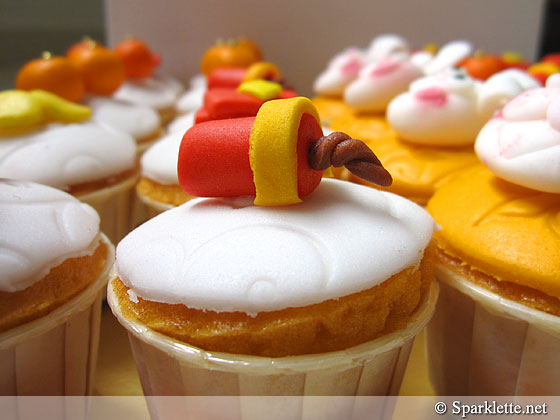 The firecracker makes an appearance again, this time as a miniature cupcake topper.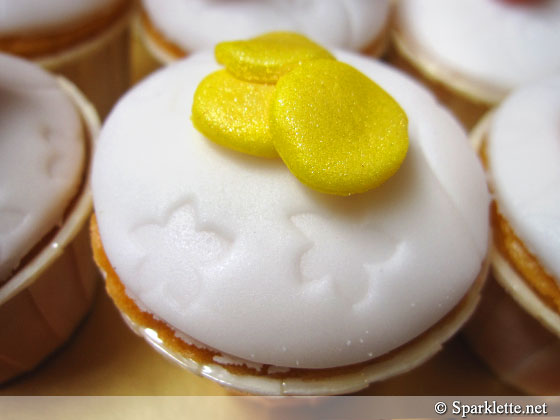 These gold coins have a nice shimmery surface.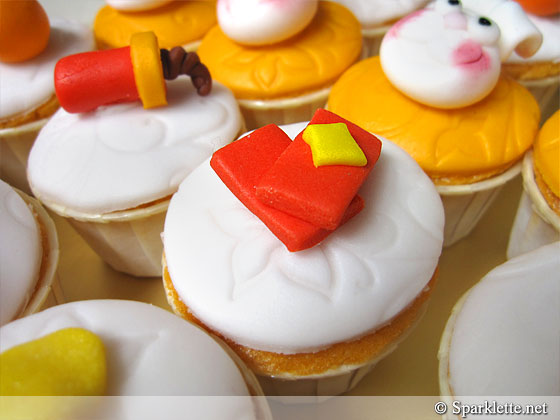 If you can get over the cute factor to actually take a bite out of the adorable nosh (took us a day before we took that first bite), you would find that the sweetness in the fondant ornaments balances the orange flavour of the cake well.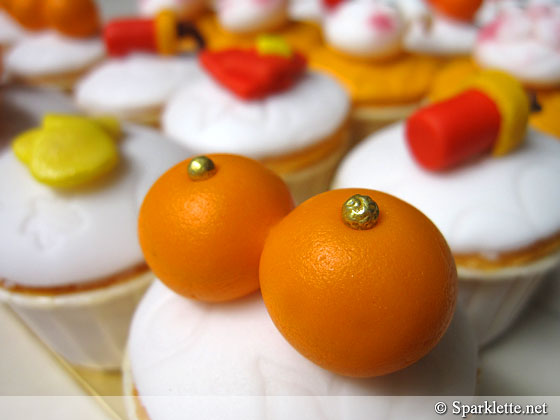 Cerissa from Metrocakes shares, "Those decorations on top of the cupcakes can be kept if you wish! Just wipe them clean and store them in a dry area."
Indeed, I'm placing a pair of these mini mandarin oranges on my car dashboard. Like I said, they look too good to eat!
Have Your Say!

Loading ...
What are the most amazing cakes you have ever eaten? Share with us in the comments!
Metrocakes
774 North Bridge Road
Singapore 198742
Tel: +65 6294 9929 |
Website
Opening hours:
Mon – Fri: 10:30am – 7pm
Sat: 10:30am – 3pm
Closed on Sundays & Public Holidays