St James Power Station is the clubbing hotspots in town. It has been refurbished from an old power station. And that's not all. This power station is also Singapore's first coal-powered power plant and was built in 1927! That's quite a bit of history isn't it?
Located at the Sentosa Gateway and across from VivoCity, the largest shopping mall in Singapore, this formerly functioning power station is now home to nine different clubs and bars.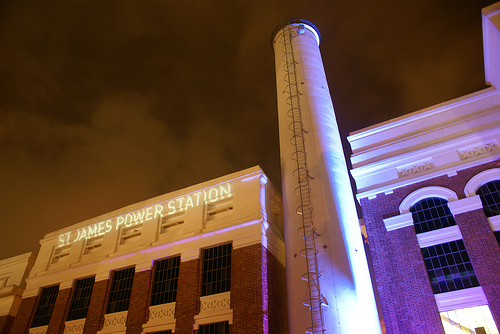 I wonder if party-goers know that there is also a 3-in-1 restaurant over here, called The Station Kitchen. It is managed by BreadTalk and houses three kinds of cuisines and concepts:
Din Tai Fung noodle bar (Chinese)
What You Do Prata (Indian)
Charcoal (Taiwanese)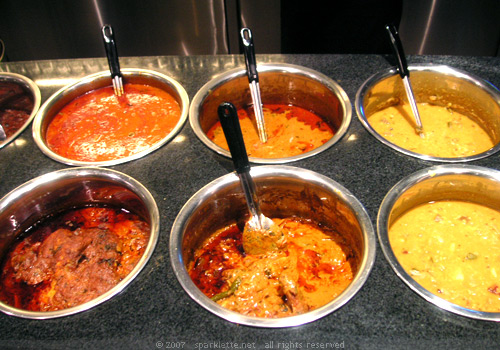 At What You Do Prata, the Indian chef whips up a range of curries and gravies that look really tantalising. I love Indian food, so naturally I was very tempted!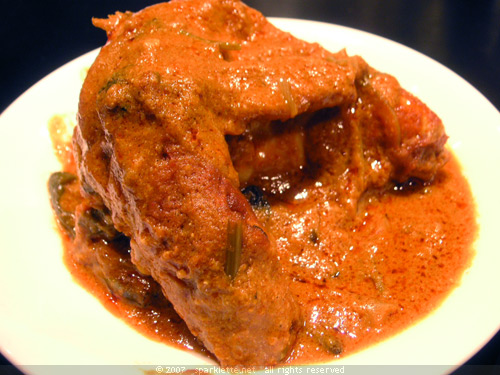 Chicken Masala
S$4.50+++
Rating:





Instead of having some good ol' roti prata, I went for the chicken masala. I had really high expectations because the Indian chef looked as though he was really good at what he did! But the chicken turned out looking much better than it tasted. Masala means a mixture of many spices, but the masala sauce certainly didn't excite.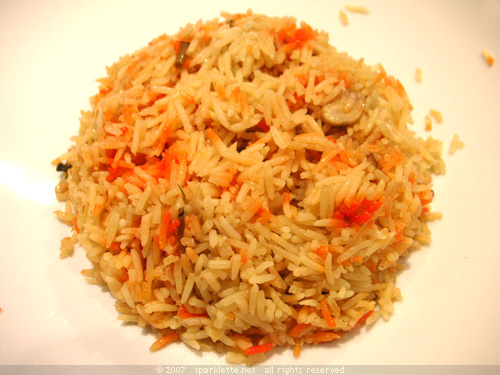 Briyani Rice
S$2+++
Rating:





Of course, if you had all that gravy, you would want something else to go along. Ideally I would have naan but they didn't have any so I had briyani rice instead. Once again, it was blah and tasted monotonous. A good briyani rice ought to be some nicely spiced basmati rice, well-cooked and firm to the bite. Disappointingly, the one here just didn't make the cut.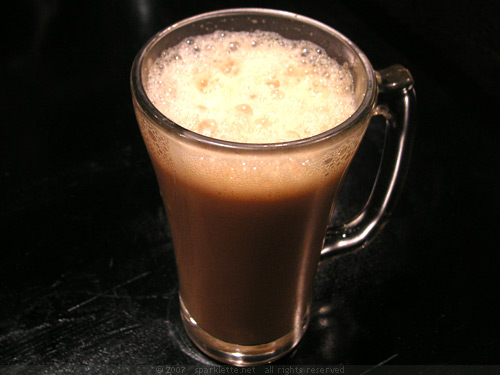 Teh Halia (Ginger Tea)
S$2.90+++
Rating:





Still, I loved the teh halia. teh halia is teh tarik ("pulled" tea) with ginger juice added. The first time I ever had teh halia, I found the taste a little odd. But after subsequent times I was hooked! This, and masala tea (spicy tea) too.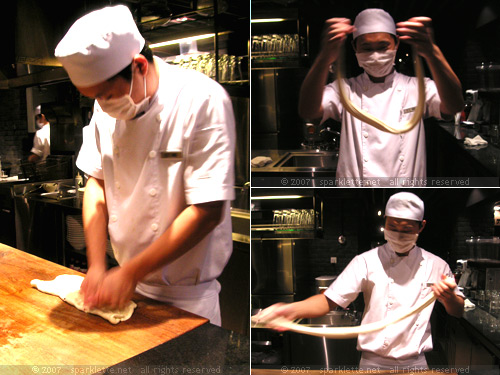 At the Din Tai Fung noodle bar, Chinese chefs made noodles on the spot. This is done by repeatedly pulling and stretching the dough by hand. Each time someone places an order, the guy would start doing his thing, hence guaranteeing that every bowl of noodles is made fresh!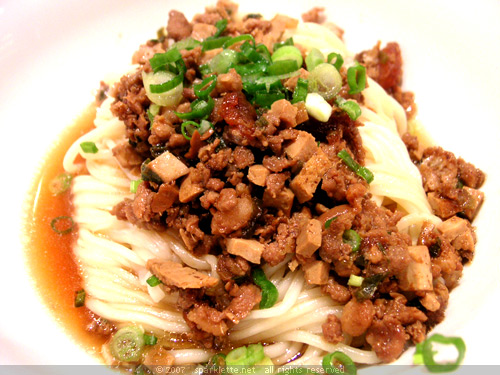 Noodle with Minced Pork in Bean Sauce
S$8+++
Rating:





I don't eat pork but I did get a taste of the hand-made noodle – firm and smooth, springy and cooked to perfection. Very nice! The bean sauce was delightful.
So that's two out of three. The last part of The Station Kitchen – Charcoal – doesn't really appeal to me much. A major part of the Charcoal concept means that you cook your own food.
Even though the food at The Station Kitchen may not be that fantastic, party-goers are sure to throng this place after dark as it's probably the only dining establishment in the same area that opens until 5am.
The Station Kitchen
St James Power Station
3 Sentosa Gateway #01-11/15
Singapore 098544
Tel: +65 6376 8085
Service: