Swiss roll fans definitely wouldn't want to miss this. Or all pastry fans, for that matter. This little bakery has been raved about time and again by journalists and bloggers alike. Yet I find it absolutely necessary to blog about it at least once, in case some of you do not know of it. It is here where you might find the best Swiss rolls in Singapore.
And that's the Rich and Good Cake Shop! That's what they call themselves. My, rather ambitious aren't they? This 14 year old bakery specialises in Swiss rolls, and has my Mom and I as die-hard fans! My bro would get these puffy and spongy pasteries for us each time he passes by Arab street.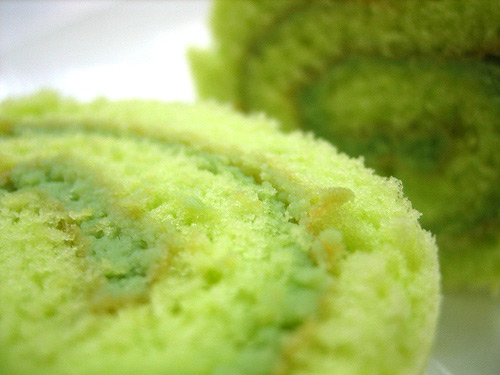 Credit
Kaya Swiss Roll
S$14 for a box of 2
Rating:





Not to be missed is the kaya (creamy coconut jam) Swiss roll. It's the best-selling flavour. The creamy kaya filling tastes rich and fragrant, without being too sweet at the same time. Ahhh… Pure joy!
You know how you sometimes get that dry mouth feel after eating cake? You wouldn't get that from eating the Swiss rolls here. They have such ample layers of moist filling that you would just keep eating more and more!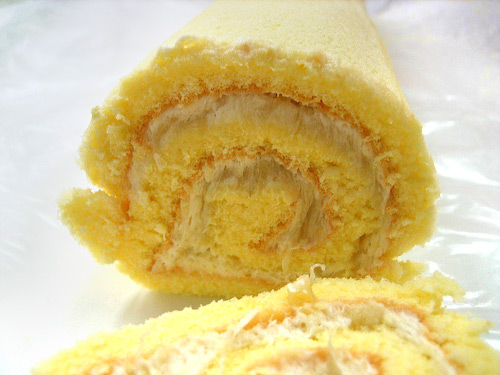 Credit
Durian Swiss Roll
S$14 for a box of 2
Rating:





Durians, you either love 'em or hate 'em. I belong to the latter camp but the people I love love durians! I haven't personally sampled the durian rolls but I know that durian fans would find these irresistable. Made with authentic D24 durians, you can actually see and taste the chunks of durian flesh within the rolls!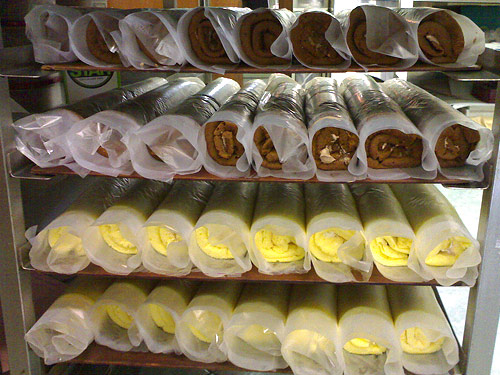 Photo by buttshaker
One interesting thing about the Swiss rolls here is that they are sold in their whole, uncut forms. So for $12 to $14, you get two foot-long rolls of the delicious goodies! They come in long boxes coloured in a gentle shade of baby pink too. Sweet!
Here's a complete list of the available flavours and their prices:
– Durian Swiss roll (S$14)
– Kaya Swiss roll (S$14)
– Mango Swiss roll (S$14)
– Green Tea Swiss roll (S$14)
– Orange Swiss roll (S$14)
– Strawberry Swiss roll (S$13)
– Blueberry Swiss roll (S$13)
– Coffee Swiss roll (S$12)
– Chocolate Swiss roll (S$12)
Rich & Good Cake Shop
24 Kandahar Street
Singapore 198887
Tel: +65 6294 3324
Bus services: 7, 32, 51, 61, 63, 80, 145, 175, 197
Nearest MRT: Bugis
Opening hours:
Mon – Sat: 8:30am – 5pm